Paying close attention to the posts going up here (you know who you are), and wondering what the hell all that French mumbo jumbo was? Didn't know that was French? Don't know what I'm talking about?
Well it was the first of hopefully many contributions to Halfway Anywhere by my friend and fellow PCTer, Monsieur Charlie "Indie" Garros.
Indie was born in Cahors, a little town in the south of France where, according to him, there isn't much to do (I know the feeling – I'm looking at you Fukui, Japan). He now lives in the city of Bordeaux (also in France, in case you're rusty on your geography). He will be writing primarily in his native language of French, but to introduce himself he was kind enough to provide us with some more recognizable English looking words. What follows comes to us from the man himself.
After traveling around with my backpack from London to Istanbul, from Amsterdam to Lisbon (via Prague and Budapest), and then for a month around Thaïland, I figured out that traveling and adventuring would be two major aspects of my life.
I decided to embrace it and, after working with the French Olympic Team in London in 2012, I flew across the world to Australia with a one-way ticket. I stayed there for seven months working and traveling the country. I was still in need of a great adventure.
The Pacific Crest Trail, a 2,600 mile hike from Mexico to Canada across remote, untouched and amazingly beautiful protected areas where you can (almost) only rely on yourself and your backpack.
And that's it (for the time being).
ABOUT INDIE
I am addicted to adventure via travel, sports and as often as possible: both.
I drink a lot…of coffee! (what did you expect?)
I love tasting local food and drinks, especially beer (have you ever tried the hipster bacon flavoured stout? I have). I also enjoy taking part in local traditional events, even more so when I have no idea what I am getting into!
I love spicy food (and that's why I got chili paste as a Christmas present…)
My US friends know me as Indie. On the PCT, every hiker has to get a trail name, and mine was given after the brilliant adventurer Dr Jones as I had a similarly looking hat.
I have set foot in at least one country on five different continents.
I need to push myself. I admit, I get lazy sometimes (often), but I need a good challenge to keep me going. I started running by registering in a marathon. I started overnight backpacking on the PCT. I hope to summit some of the highest mountains some day. I plan to go bikepacking for the first time this year. How do you register for the RAAM again?
Indie's 2015 BUCKET LIST
Spend as much time outdoors as possible
Visit a new country
Hike to the summit of new mountains
Do more
Share it all with you!
QUESTIONS I MADE INDIE ANSWER
WHERE DO YOU WANT TO TRAVEL?
Everywhere! My ultimate (and nearly impossible) goal is to go to every country in the world. I have already set foot on five continents, but have never been to South America. Argentina sounds amazing with its great open areas like Patagonia. I also really want to go back to Sub-Saharan Africa.
WHAT ARE YOU AFRAID OF?
I am tempted to answer heights and spiders, but really what terrifies me is boredom. Feeling stuck in a boring life with no adventure or new discoveries. That is why I left home to travel halfway across the world to Australia on my own before going on to hike the Pacific Crest Trail in the US and living like a hermit in the woods. Adventure is everything!
WHAT MAKES YOU HAPPY?
What makes me the most happy is good times with good people. I have been lucky enough to meet some truly amazing people back home and during my travels. I do my best to stay in touch with as many of them as possible. When we meet again, enjoying drinks and sharing stories are the moments I cherish most.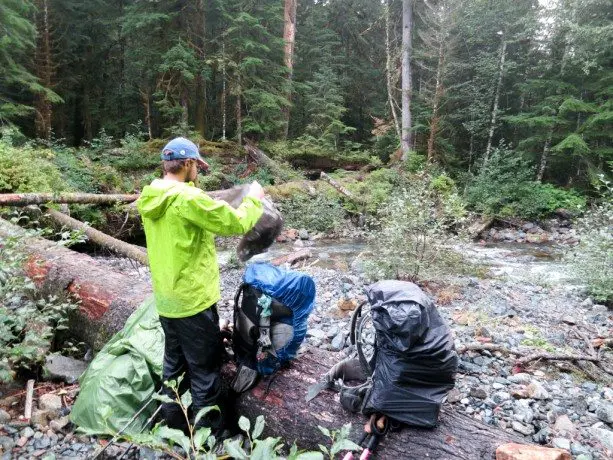 WHAT IS YOUR FAVORITE FOOD?
My favorite food would have to be anything spicy really. But I'm not picky. I eat almost anything and enjoy food in general.
WHAT IS YOUR FAVORITE DRINK?
At the top of the drink list is beer – slightly ahead of coffee. I love places where the culture for these two drinks is big, and where the variety of choice is large. Living in Bordeaux, I also love a good glass of red wine.
WHAT'S YOUR FAVORITE POOPING ACTIVITY?
My favorite pooping activity is enjoying the view. 'Cause yeah, I love pooping outside! When I have to hide behind four walls, I like reading. The throne is a good place to chill. Don't freak out if I've been in there a while…
WHAT IS ONE THING YOU WOULD LIKE TO TELL EVERYONE ABOUT YOURSELF?
If I could just walk up to someone and say anything without being afraid of their reaction I would probably say, "I am a genuine person, trust me. Oh, and I'm awesome!."
WHAT ELSE?
I like being outside. As I said, to take a poop, but also to drink a cheap canned beer in a public park or to go for a run or a bike ride. I am pretty good at organizing trips and keeping them cheap. I love to travel, and it's more fun to do so on a small budget. Traveling cheap makes me go more often. Easy math. So don't expect too many five-star hotels.
Now that we know who this stranger is, it's time to look forward to hearing more about from him! (Even if it's in a mysterious language that we can't read or understand.)
If you're interested in following Indie (or you are looking to practice your français), you can keep up with his posts on Halfway Anyhere.