Following the great American tradition of eating turkey until your sick and fighting with your drunk uncle, it's time for another great American tradition: spending money on things that you may or may not really need (or end up using until next summer).
To help you sort out what to trade your monies for, here is a list of some of the deals I've found most exciting this Cyber Week (which is a word (phrase?) that I truly despise).
If you're waiting for the thru-hiker gear guides to be released before pulling the trigger on something, know that I am working on them and will have them out in the coming two weeks. UInfortunately, since I want to include as many hikers as possible in these surveys (including southbound hikers), the timing doesn't work out great with all of these late-November sales.
If you're interested, you can check out the PCT Gear Guide or CDT Gear Guide from last year's classes.
---
Some of my favorite picks
---
Thrupack Summit Bum
I love my Summit Bum from Thru Pack so much that I actually just bought a second one (that teal color is just too sexy). I've already mentioned it in the 2018 Thru-hiker Gift Guide, but it needs to be mentioned again here because if you don't already have one now is your chance. These are only sold via Thrupack directly so this is definitely your best chance to get one for a good price at 25% off (through November 26). And don't forget to look into getting a comfy strap as well.
GET 25% OFF
---
---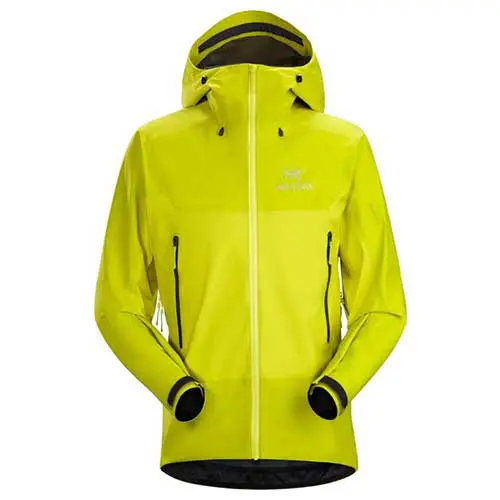 Arc'teryx Beta SL Hybrid Jacket
I got the Arc'teryx Beta SL Hybrid Jacket earlier this year and love it (and not just because it's bright yellow). It weighs 12 oz / 340 g making it slightly heavier than some of the other jackets out thee, but this jacket is bombproof. It's not going to soak through and it's got plenty of ventilation and wind-stopping power. It comes in both women's and men's.
GET 30% OFF