How do you know you're getting a good deal on outdoor gear? Are you paying the MSRP? Yes? I have news! You're paying too much.
Thankfully, there are those times of the year when companies discount products in the hopes of increasing sales; with the announcement of REI's Gear Up Get Out Sale, we've officially arrived at one of these times.
All of the deals here last through November 25.
And if you're an REI Member (if you're not, you really should be) – you can get 20% off any full-priced item (most full-priced items) from REI and an additional 20% off any REI Outlet item (where things are already discounted) with the code GEARUP2019.
---
Mac's Picks (I'm Mac, by the way)
A down hoodie from Patagonia weighing in at 9.3 oz / 264 g. This jacket is on sale right now for 30% off (men's/women's). Don't want the hood? That one is on sale too (men's/women's).
The Garmin inReach Mini is on sale! These are usually excluded from coupons, so now's a great chance to get one. I had one on the PCT this year and it worked great. Would recommend – 21% off.
---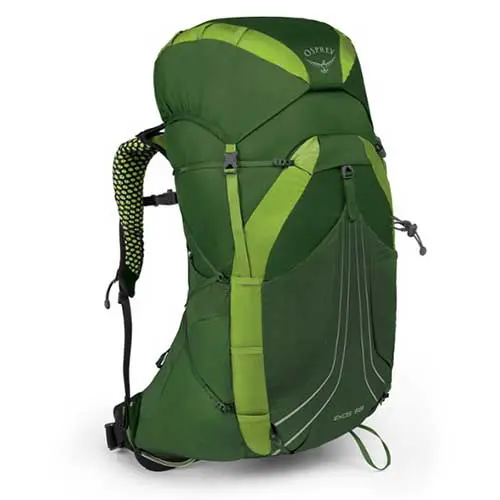 The Osprey Exos is a great pack and one that I still have in my gear closet. It's a favorite among thru-hikers according to the PCT Gear Survey and is currently 25% off.
---
Want underwear that's comfortable, not going to wear out, and is designed to be worn for days without being washed? Of course, you do. ExOfficio is 30% off right now.
It's getting cold which means that if you want to stay outside you'll (probably) need a solid base layer. Smartwool base layers (and socks!) are on sale for 30% off.
---
More Great Picks
---
There are likely more sales to come, but these are some of the best prices you'll see on these items all year (unless you're shopping used). Remember that you still get 20% off any full-priced item and an additional 20% off any REI Outlet item with the code GEARUP2019 through 11/25.
---
This page contains affiliate links, which means at no additional cost to you, I may receive small commissions for purchases made via these links. This helps to pay the bills and keep the site up and running. Thank you for your support!