Estimated reading time: 11 minutes
The 2020 Continental Divide Trail thru-hiking season was not immune to the pandemic and the CDT Hiker Survey is here to reflect this change. This year, just as I did with the PCT Survey, I am first documenting all of the data collected from respondents – both those who hiked the CDT and those who canceled their thru-hikes.
I considered not conducting these surveys this year as I didn't want to encourage getting on the trail. But since I don't promote/conduct the survey until the end of the hiking season (and since I doubt anyone is hiking across the Western United States for the express purpose of filling out an online survey), I decided to go ahead with it.
The first installment of the CDT Survey this year won't be the usual breakdown (this will come next) but will instead focus on those hikers who made the difficult decision to cancel their hikes. The NOGO hikers. Get it?!
The CDT Survey exists to help people prepare for their hikes and I hope to make this year's survey as helpful as possible to future CDT hikers.
Notes on the data
This year we had 83 completed surveys – fewer than last year, but still only two short of our first Continental Divide Trail survey.
Not all CDT hikers meticulously document the stats of their thru-hike. The data is not going to be 100% accurate.
I refer to survey respondents collectively as this year's "class". Remember, this is a sample and not a comprehensive survey of every CDT hiker who intended to hike or who did hike this year.
If they recall only math-exam anxiety, it's suggested you familiarize yourself with the words average, median (M), and standard deviation (σ).
I will be releasing more detailed survey posts focused on CDT Gear, CDT Resupply, CDT Horror Stories, and CDT Advice in the coming weeks. If you would like to be notified of new surveys, click here.
Demographics
In this section, I include data collected from all hikers – those who hiked and those who canceled. I will publish a separate breakdown of hikers actually on the trail and a comparison of how these hikers compare to those who canceled their hikes.
Here are this year's hiker demographics.
---
CDT Hiker Age
< 20 | 2.67%
20-24 | 6.67%
25-29 | 17.33%
30-34 | 14.67%
35-39 | 17.33%
40-49 | 17.33%
50-59 | 10.67%
60-69 | 10.67%
> 70 | 2.67%
Average age: 40
Median age: 37
σ: 14
---
CDT Hiker Race
96.2% White
1.3% Two or More Races
2.5% Decline to answer
---
CDT Hiker Education
43.7% Bachelor's degree
23% Master's degree
8.1% PhD
5.4% Associate Degree
5.4% Graduated high school or equivalent
4.1% JD
2.7% MBA
2.7% Some college (no degree)
1.4% MD
---
Where Hikers Are From
Every year, people come from all over the country and the world to hike the CDT. Here's a look at where hikers were from (or would have been from) this year.
A total of 84.2% of respondents were from the United States, with the remaining 15.8% coming from abroad.
Canada
France
Germany
New Zealand
United Kingdom
United States
---
CDT Hiker US States & Territories
AZ, CA, CO, KS, ME, MI, MO, MT, NH, NJ, NM, NY, NC, OH, OR, PA, SC, TN, TX, UT, VA, VT, WA, WI, WY (25 TOTAL)
---
Hiker Jobs & Working Conditions
How are you able to take so much time off to hike for five months across the United States? Probably a question that anyone planning a Continental Divide Trail hike has been asked at some point or another.
This year, I asked hikers what they do for work (when they're not being incredible hiking machines) and how they were able to take time off to hike the CDT.
Hiker Jobs
This year, hikers reported 42 different professions. The most common of which were:
6.76% Teacher
5.41% Registered Nurse
4.05% IT
4.05% Seasonal Work
2.7% Web Developer
2.7% Attorney
2.7% Electrical Engineer
2.7% Mechanical Engineer
2.7% Project Manager
2.7% Retail
2.7% Scientist
That said, 16.22% (larger than any single profession) reported being retired. More on this in the next section.
---
Hiker Working Conditions
So how was this year's class able to (or how would they have been able to) take all that time off and hike the CDT?
21.3% Between jobs
17.3% Flexible work conditions
13.3% Retired
12% Sabbatical
10.7% Unemployed
10.7% Unpaid time off
8% Gap year
4% Seasonal worker
2.7% Negotiated into employment
I've realized that there exists some ambiguity regarding the choices of "between jobs" and "unemployed" as they are essentially the same thing. Next year, I may qualify "between jobs" to mean that you have a job already lined up for when you complete the CDT.
I will also try to make sure that the "quit job" option is properly added to each of these options.
---
---
First long-distance hike?
Instead of asking respondents whether this would be/was their first long-distance hike, I asked the distance of their longest hike to date (pre-CDT) – more on the specifics of this below. I decided to use 100 mi / 160 km as the cutoff for being considered to have completed a long-distance hike (sorry, Wonderland Trail hikers). If you want to yell at me for the arbitrary number I chose here (or suggest a better one), feel free to yell at me in the comments below.
First Time Hikers
Average longest trail hiked: 1,760 mi / 2,832 km
Median: 2,450 mi / 3,943 km
---
Hiker Experience Level
In addition to asking the longest trail completed by hikers pre-CDT, I ask respondents to evaluate their level of backpacking experience on a scale of 1 to 10.
Note: this is their level of experience prior to beginning the CDT.
Average experience: 8.6
Median experience: 10
σ: 2
---
Previous Trails Hiked
The trails most commonly hiked by those with experience were:
The most common trail this year's Continental Divide Trail Class had experience with was the Pacific Crest Trail. I guess after getting a taste, hikers decided they're ready for the whole thing.
---
Pre-hike Training
Next, we'll look at whether this year's class trained in preparation for their thru-hikes, what they did to train, and how they rated their fitness (pre-CDT).
Did you train before your hike?
---
What did you do to train?
53.16% Day hikes
29.11% Multi-day hikes
25.32% Running
18.99% Weight training
8.86% Step machine
5.06% Other
---
Pre-trail Fitness Level
I asked hikers to rate their level of fitness (on a scale of 0 to 10) prior to beginning the trail.
Average fitness: 6.2
Median fitness: 7
σ: 1.6
---
Money Spent on Gear
The question of how much money is required for a thru-hike is one that gets asked by a lot of would-be CDT thru-hikers each year.
Since in this post we're only examining questions able to be answered by hikers who canceled their hikes, I'm only including the pre-trail gear spend here (that is, the amount spent on gear before beginning the CDT). I'll be covering the cost of the CDT by those who hiked this year in a subsequent post.
Amount Spent on Gear
Average spend: $1,163.75
Median spend: $1,000
σ: $926.59
---
Future CDT Plans
Lastly, I asked all the hikers who canceled their Continental Divide Trail hikes this year, whether they intend to hike the CDT at some point in the future. Not being able to hike the CDT isn't like not being able to get reservations at some restaurant while you're on vacation. You'll forget about that restaurant. You won't forget about the CDT.
Here's what this year's class hopes. to do regarding their CDT hikes in the future.
Do you plan on hiking the CDT in the future?
61.5% Yes, 2021
12.8% Yes, 2022
2.6% Yes, 2023
2.6% Yes, 2024
17.9% Yes, one day
2.6% No, probably not
---
Support the CDT Survey
I get a lot of people asking every year how to support the surveys and beyond sharing them with your close-knit bubble of weird hiker friends, the best way to support the Continental Divide Trail is to donate on Patreon. You'll get access to exclusive posts, discount codes, live streams, and super extra cool stickers so that everyone will know how cool you are.
If you're not into Patreon, that's cool, you can always Venmo @halfwayanywhere or PayPal [email protected]
This is not expected. The data collected in the CDT Survey will always be free and accessible to everyone who wants/needs it. That said, your support is very much appreciated and helps to pay the website (and survey) bills.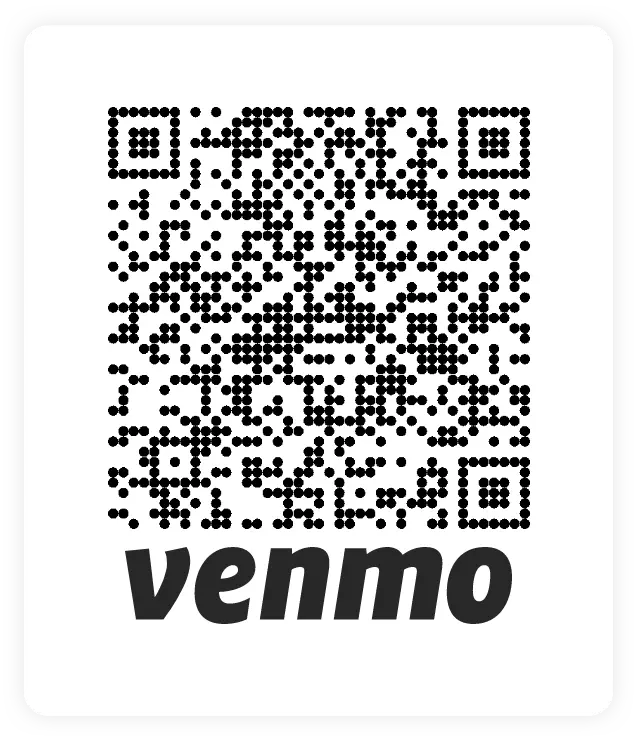 ---
Changes for Next Year
Every year I ask both the survey respondents and you the reader for feedback on the survey and what you would like to see done to improve the data or to make it more useful for future hikers. If you have any feedback, I would love to hear it – leave a comment below to let me know.
---
Continental Divide Trail Survey Collection
---
Finally, another HUGE THANK YOU to all the hikers, whether or not you hiked the trail, who completed this year's survey, including (but not limited to): AFAIG, Bard, Bear Bait, Beardoh, Beast, BeeLine, Beer Canister, Big Sky, Butters, chop chop, Coins, Corax, Cruise, D.Reams, Ducky, Dusty, Feral, Giggles, Gravity, Gray, Hauser LaForge, Jedi, Juice, Lunar, Marathon, Mayo, Montana, Mountain Man, Nomad, Notsofast, Ohm, Ohman, Old Dirty Razor (ODR), OneSpeed, Paramount, Pay It Forward, PegLeg, Photon, Princess, Salty Dog, Sani, Savage Beast, Sin Nombre, Sloppy Joe, Snailtrainer, SnakeEyes, Sparky, sparrow, Spirit, Stargate, The Alternator, THE DARKNESS!, The Great Western, Trash Panda, Whistler, Windy, Wyoming, Yugen, and Μετά.
---
It takes a long time to put this together each year and I would love your feedback. Please COMMENT BELOW or get in touch to tell me what you think about this year's survey or what you think will improve future surveys!
---