There are two directions to hike the Pacific Crest Trail, northbound and southbound, but there's one correct direction to hike the PCT – southbound (SOBO).
If you're considering a PCT thru-hike, do yourself a favor and don't even consider hiking northbound – it's a stupid move. The only way you're going to get any sort of satisfaction out of your hike is to start at the US-Canada Border and hike south to Mexico. The notion that the trail needs to be hiked northbound is tired. What? Because that's what most people do, that's what you need to do too?
Fuck most people.
Here's why you should only be considering a southbound Pacific Crest Trail thru-hike.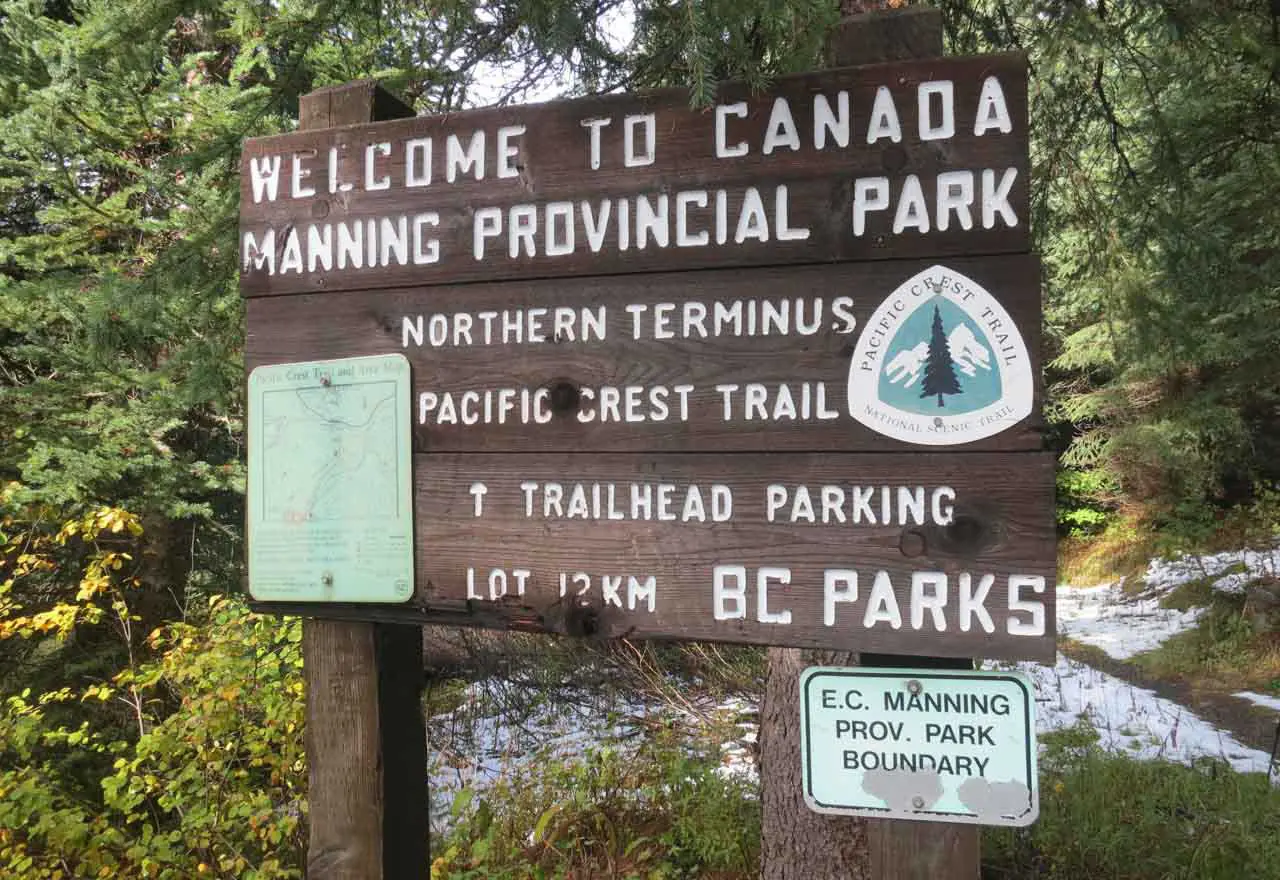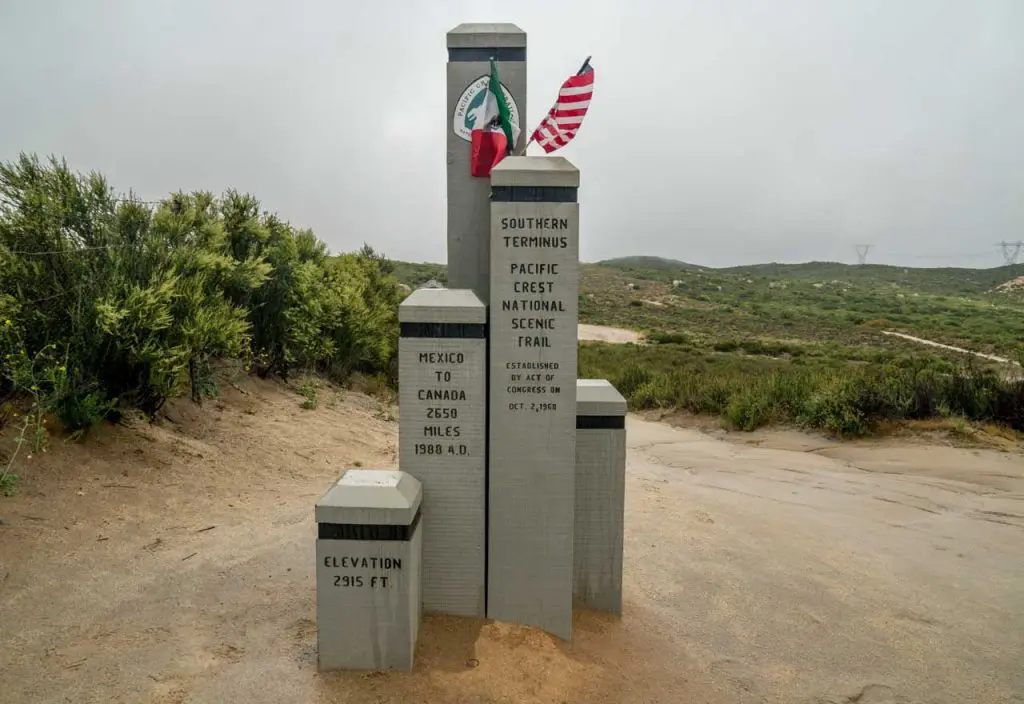 The Crowds
The Pacific Crest Trail heading northbound is packed with hikers. Every day, for three months, there are fifty people starting at the southern terminus every day. The limit for hikers beginning at the northern terminus each day? Fifteen.
There's nothing that will make you feel less special than being surrounded by hundreds of hikers at all times. Northbound thru-hiker? Want a campsite to yourself? Too bad. Want to relax alone at a water source? Too bad.
The northbound life is one of "the bubble" whereas the southbound life is one of, dare I say, "social distancing". Yes, it's nice to have other hikers around at times, but not to the point where you're struggling to find yourself some alone time out in the wilderness (I mean, you need to poop sometime, right?).
You'll have plenty of time to socialize on your PCT hike. Additionally, southbounders don't have to worry about competing with other hikers in trail towns for rooms at hotels and seats at restaurants (sometimes there's only one).
Southbound is better than northbound.
Washington
By the time most northbound thru-hikers make it to Washington, it's September or even October. Gone are the long days of summer days and sunshine. Many of them spend most of Washington slogging through freezing rain while hoping for views of what is touted as one of the most beautiful sections of trail. The days are short, the miles are tough, and the weather is bad. Not a great way to end a thru-hike.
As a southbound hiker, you will be hiking Washington in June or July – the driest months of the year in the North Cascades. You're much more likely to be able to enjoy those spectacular views and will be much better positioned to properly enjoy a fabulous section of the trail. What's more exciting than starting a thru-hike? Starting a thru-hike and immediately immersed in one of the trail's top-rated sections (according to the PCT Hiker Survey).
That said, you'll (possibly) have to compete with residual snow on the ground from the year before, but that just makes the whole thing more exciting (and beautiful).
Southbound is better than northbound.
---
The Desert
One of the reasons Pacific Crest Trail thru-hikers typically rate the desert portion of the trail (the southernmost 700 mi / 1,125 km) as one of their least favorite sections according to the PCT Hiker Survey? It can be hot in the desert. When the section of trail with the fewest water sources is also the hottest part of the trail, it's easy to see why hikers aren't big fans.
However, if you hike the trail southbound, you not only hit the Sierra after thunderstorm season (and with far fewer crowds/John Muir Trail hikers than northbound PCT hikers), but you also hit the desert after the hottest seasons of the year. A much cooler hike through the southern portion of the PCT also makes for a more enjoyable hike through the desert.
The one thing to note is that water sources will likely be drier in the fall (depending on the year), but you should already be cautious with water in the desert so that's no problem for you, right southbounder?
Southbound is better than northbound.
The Southern Terminus
The northern terminus of the Pacific Crest Trail is in the middle of the forest. It's 7 mi / 11.3 km from the closest road (in Canada) and cannot be accessed with a vehicle. The southern terminus of the PCT you can literally drive to. This means you can be picked up at and/or have a finishing party right at the end of your hike.
When you reach the southern terminus, you also won't have to worry about visa issues (oftentimes international northbound hikers need to turn back at the northern terminus and hike back into Washington instead of crossing into Canada). Not having the option to enter Mexico (in case you didn't know, you cannot enter Mexico at the PCT's southern terminus), and having a major city nearby (San Diego) makes a finish at the US-Mexico border a lot less complicated.
Southbound is better than northbound.
The Experience
As much as northbound hikers would like to tell you about tradition, community, and how it "just feels wrong hiking south", they're wrong. A southbound hike of the Pacific Crest Trail will be far more personal and rewarding than a northbound PCT hike.
Are you a sheep? Yes? Then go ahead and hike northbound. Are you looking for a one-of-a-kind adventure that will make you feel like you're actually out accomplishing something that few people ever even consider doing? Hike southbound. PCT hikers like to think they're special – they're not. However, within this group of non-special PCT hikers, southbound hikers are special.
Another benefit of taking the trail less traveled by? You don't have as much competition when it comes to getting your permit.
Southbound is better than northbound.
The Wrap Up
Besides everything discussed above, southbound hikers also don't have to deal with constantly passing John Muir Trail hikers whilst hiking through the Sierra Nevada and you won't have the northbound thru-hiker flip-flopping dilemma when you reach Kennedy Meadows (the Sierra).
Yes, there was a time when hiking the Pacific Crest Trail northbound made sense; this time is long past. If you're considering a PCT thru-hike, south is the only way to go.
But what do you think? Is there really any reason to consider a northbound thru-hike? Of course, the answer is no, but I'm still happy to hear what you've got to say. Leave a comment below and let us all know why you agree with me.