In the yearly Pacific Crest Trail Hiker Survey, hikers share both their lowest moments on the trail (physically, mentally, emotionally – the literal lowest point of the trail is Cascade Locks, Oregon), as well as when, if ever, they found themselves in a situation where they felt they were in danger or where they were legitimately afraid.
Hiking the PCT means more than blindly wandering down a path filled with trail angels eager to help hikers on their journey across the Western United States. A lot of the trail can suck (and sometimes it sucks a lot).
It's not unrealistic to say that a Pacific Crest Trail thru-hike could be someone's final adventure – you could end up caught in an avalanche, with heatstroke in the desert, surrounded by a forest fire, or in a hitch with a drunk driver (if you have a bad feeling about a hitch, don't get in; wait for the next one). Hopefully, none of this happens during your (or your loved one's) hike, but it's possible.
WARNING! If you are worried about a loved one hiking the Pacific Crest Trail or you have doubts about whether you want to undertake this journey yourself, you should probably stop reading now (or maybe you should definitely read this).
Getting caught in a thunderstorm over Benson Pass with no shelter anywhere!

A couple of times when we experienced rapid smoke build-up. No idea where I smoke was coming from (Far away? Nearby?). Being caught in a forest fire was definitely my biggest safety concern throughout the hike.

When 85 mph / 137 km/h wind gusts knocked me to the ground coming out of Tehachapi and I needed help to get back up.

A sudden snowstorm came in two days after entering the Sierra. The snow was so heavy we couldn't see the trail beneath us, and we were colder than we'd ever been.

Got caught in a blizzard in the Sierra alone and at 11,000 ft / 3,353 m. I had to skip over frozen rock and obscured trail to get to a campsite. I almost got swept off the mountain at a typically easy stream crossing that was raging at this point because of the precipitation. Everything got wet and cold so quickly, my toes and fingers were completely numb when I got to camp. I realized that if I had ever fallen or twisted/broken an ankle. No one could have gotten to me in time.

At Silver Pass, a huge thunderstorm rolled in out of nowhere. Lightning was directly overhead and I was very exposed. I ran all the way down Silver Pass to the tree line.

Climbing Mount Whitney in a blizzard. Don't underestimate weather reports in the high Sierra. I got frostbite on both my feet.

Northern California and Oregon were actively on fire the whole time.

When the desert hit 115°F / 46°C and people started getting rescued and skipping ahead it felt pretty spicy, but not too acutely.
A few times, but most notably hiking out of Snoqualmie Pass. I was a few miles past the Kendall Katwalk, walking along a section of trail with a steep dropoff to Joe Lake on one side, and a steep wall on the other. Suddenly I heard a crackling noise from somewhere above me, followed by the sound of something whooshing through the air. I had heard a similar sound many times before from ravens' wings as they were diving, so I assumed that's what it was. I turned towards the sound of the noise as it got closer, just in time to witness a football-sized rock hurtle by me at great speed. It had missed me by only 9 ft / 3 m. I was quite uneasy around cliffs for a while after that.

Camped too close to a burn zone. Trees fell all night, very scary.

Hiking alone in the desert as one of the first SOBOs with close to no water left to find out that a usually reliable water source is dry because of all the heat this year.

I accidentally had taken a side trail one day. When I looked at the map I saw that the side trail was actually only about 500 ft / 152 m from the PCT with 200 ft / 61 m of elevation loss. I didn't want to walk backward, and if I kept going on this side trail I would have missed my water source that I was meeting friends at for lunch. So I made a (very) poor decision to bushwhack to the pct from this side trail. Well, after about 45 min at a much steeper grade than I was expecting. I got to a 20 ft / 6 m cliff. I attempted to go around it but I slipped on some wet grass and slid about 15 ft / 5 m to just before the edge of this cliff. Luckily, I was able to grab a few bushes and dig my feet into the ground to stop me. I then made the decision to backtrack and just skip that water source. The entire trip cost me about two hours and I gained nothing and could have been seriously injured.

Just before Big Bear my trail family and I had been hiking in waist-deep snow all day, breaking trail. We were all pretty cold and conditions worsened to the point that temps were supposed to drop to 1°F / -17°C with windchill and snow. None of our gear was set up for snow and wind like that. We were incredibly lucky to happen upon Coon Creek Cabin that night to provide shelter from the wind and snow. Frozen shoes, socks, and water.
Accepted a stranger's offer to stay at their place for a night. He was pretty crazy and talked a lot about killing people in the past.

After leaving Deep Creek Hot Springs and hiking near a dam in San Bernardino, two guys came up to us on an ATV. They were very friendly at first, asking questions about the trail and how we decided to do it. We soon realized that they had been heavily drinking, and they also began asking more invasive questions, like how much money we were making before, how much we had saved, where we were headed that night, the next town we were going to and when, etc. It felt as though they were trying to figure out where they could see us next. We eventually told them we were going to keep moving, so one of them offered to give us some chips. He turned around to grab them, facing the back of his head to us, and we saw that he had a HUGE swastika tattooed across the back of his head. We denied the chips and moved as quickly as we could to get away.

At Mike Urich cabin, a bunch of dirt bikers went through the barricades and past the signs saying no motor vehicles, followed me, and yelled at me to get out of the way. I did not yield to them (if they're going to ignore the rules, I'm going to ignore them) and endured this for about 100 ft / 30 m. I was slightly worried about getting run over or shot.

Hitching into Trout Lake, two guys drinking while driving offered a ride, I declined, they doubled back fifteen minutes later and tried to get me into the vehicle again, no one else around, very uncomfortable.

Highway 10 underpass, camping overnight. A creepy man came and stalked around the outside of our tent, shining his flashlight at the tent and whispering threats to us. He continued for about an hour before finally leaving. I had my ice axe waiting, ready to plant it in his forehead if he tried to open the vestibule.
At Silverwood Lake State Park in the San Bernardino area. We camped near the lake at a boat-in-only picnic area we thought was isolated. It actually was close to a road, and people would show up past midnight with flashlights and play loud music, smash glass beer bottles, and just partying. We weren't comfortable with so many drunk folks nearby.

At Cascade Locks, a fight broke out while I was trying to go to sleep.

Etna. There was a lady who let hikers sleep in her backyard. She sexually harassed one male hiker and verbally assaulted another.

The stretch between Wrightwood and Cajon Pass felt very sketchy at night as a solo hiker (especially going under the underpass). I also had a terrifying experience while at Mike's Place late in the season.

Getting a ride from a trail angel in Julian back to the trail I was sure we were going to crash.

The time we got a ride with a trail angel (from Kennedy Meadows North back to trail) who was making insanely gross/inappropriate jokes during the drive – and getting egged on by other hikers. Sometimes the hiking community doesn't make you feel safe either.

At Mike's Place. Keepers there were horribly drunk, totally out of control, joking about slipping roofies and psychedelic mushrooms into female hikers' food, raping them, and shooting any Mexicans who showed – terrifying, outrageous, and dangerous!

On a town day, I had a hitch with a man that rented me a hotel room and invited himself to nap in it before leaving. I did not feel safe around him.

Splitting a motel room with a random hiker who ultimately ended up being nice but initially made me uncomfortable with his mannerisms and loud, booming voice. I didn't sleep all night and kept thinking he was going to murder me.

We hitched into Chilloquin from Crater Lake in order to get tested for COVID. Getting there was fine, but on the way out it was sketchy/near impossible to find a safe hitch.
A bear running past me during the night when I was cowboy camping.

After a mountain lion started to approach my camp and I had to throw rocks, I felt very unsafe on the trail while hiking solo.

I was camping alone in Northern Oregon one night, and after taking an edible one night I got unreasonably paranoid that an animal would come to eat me that night. I ended up waking up every hour and blasted Real Housewives of Potomac on my phone speakers to scare away any animal out there (there wasn't any that I know of).

On my hands and knees scooping water and literally had a rattlesnake within 1.5 ft / 0.46 m of my face!

Mountain lion stalking me while night hiking solo, me trying to scare it off with my trekking poles, breaking my trekking pole, then not being able to set up shelter. It was midnight when it jumped 300 ft / 91 m in front of me onto a log. Saw all the muscle and fur. Screamed and it ran off, my friends only then finally catching up to me.

Near Burro Pass, free-range mules came WAY too close to our tent at night, tripping on our guidewires to our tent.. we needed to get out and shoo them off three times! Scarier than any bear encounter for sure.
Low Points on the Trail
As a part of the thru-hiker survey, I also ask hikers, "What (if anything) was your lowest moment on the trail?" Yes, social media is filled with photos of sunrises, sunsets, and mountain vistas, but not of hikers pooping their pants, crying alone in their tents, or being swarmed by mosquitoes.
I wrote a post documenting my 11 Worst Moments On The Pacific Crest Trail to help hikers realize that going into a PCT thru-hike believing that every step will be a fabulous journey to discovering your life's meaning, you are (likely) in for a rude awakening.
Read the following knowing that any one of these things could (and very well may) happen to you, should you find yourself on the PCT.
Terrible Moments on the PCT
Once, I packed out what I thought was icing for cinnamon rolls from a hiker box. I was having a really rough couple of days, so I thought I'd treat myself to some sweet oatmeal and icing. I rarely cooked my oatmeal (usually just added cold water), so this morning I cooked plain oatmeal, and just before I added my icing, I thought, "I should taste this." IT WAS MAYONNAISE. By far my worst trail meal. Plain oatmeal followed by a massive packet of mayo. One of the worst days on trail.

I went through several days when it seemed a different part of my body hurt every day. At the same time, I was dealing with shoe issues. Then a rodent destroyed my pack – chewed the Osprey back webbing to get at the salt/sweat. It's very difficult to deal with gear issues when you're on the trail. How/where to replace it? I was hiking too many miles each day. I was too focused on meeting a schedule. I got to wondering what the hell I was doing out on the trail. It just wasn't fun.

My daughter came out to visit on a town stop. Walking out of town away from her was incredibly hard. Then the following three days had extreme wind and made me question why I was even doing this thing.

Getting rained on while cowboy camping even though it was blue skies when I fell asleep. All of my stuff stayed wet for days. Also, I pooped my pants three times.

I had a family member pass away while I was on trail and due to family circumstances, I couldn't do much to mourn other than keep hiking.

Got bronchitis between Seiad Valley and Ashland and had to hike for three days in the smoke. The smoke made the air quality so bad and there was nothing I wanted more than to not be hiking. I was excited to get to Oregon but was struggling with what felt like every step.
Sick and injured on the PCT
After taking multiple multi-day zeros due to severe hip pain (since around mile 900) and talking to multiple doctors and PTs, and getting on and off trail each time, I left the trail in the Klamaths thinking my hike was over and I wouldn't be coming back.

A few miles south of Elks Lake Lodge, I puked my brains out and camped alone that night. Was going on my 9th day of straight hiking. Dehydrated and physically exhausted.

I had giardia and my liquid ass had no bowel control so I just kept shitting my pants as I had to hike 30 mi / 48 km into town because I was running out of phone battery

Getting sick in the Sierra and feeling unsafe being so far from a bail-out point.

Food poisoning after spraining my ankle. Had diarrhea and vomiting all night and had to hike out 11.5 mi / 18.5 km the next day trying not to black out the whole time. Almost pressed my SOS button.

I took a midnight shit naked in the dirt outside Mesa Wind Farm. I was on antibiotics and I also have IBS. It was tragic and I nearly shit in my own tent.

I had a minor calf strain coming off of San Jacinto where I could barely walk in the mornings.

Realizing I had repetitive strain injuries in the tendons in my ankles, and knowing that I would have to slow down, lose my friends, and potentially not make it to Canada.

When my knee started to constantly hurt after I pushed myself to complete my first marathon on trail. I had promised myself not to push my limits and ended up having to wear a sleeve on my knee for the last 2,000 mi / 3,200 km.

Getting a knee injury in Southern Washington and wondering if I'd be able to finish the trail or if I was doing permanent damage to my knee.

In Northern California when I got a bacterial infection in my feet. It was painful to finish most days, and emotionally I was not enjoying the trail.
Why the Desert was terrible
Tehachapi to Walker Pass – the heat was unbearable and inescapable.

Near San Jacinto, I was having problems with the terrain and elevation change. I was only able to hike 11 mi / 18 km one day. Wasn't sure if I was physically capable of completing the hike.

Hiking from Tehachapi to Walker Pass during a heatwave. The Joshua Trees provided limited shade and there were moments with zero wind that I felt I could run into heat exhaustion issues while jumping from Joshua shade to Joshua shade.

The day after Tehachapi my pack was heavy, the water carries were long, norovirus was around and my trail family decided to do a longer day than I wanted.

Tehachapi, so done with the wind and rattlesnakes.

Acclimating to the desert in late May after a winter in Montana was very, very difficult. Coming into Julian was very rough.

Seeing the 250-mile marker for SOBO hikers. Knowing I was so close to the end, only 250 miles left, but all my body wanted was to be DONE. The mental struggle finally became real. Every step from that moment on became a conscious effort.

Coming into Scissors Crossing in Julian – my feet were not used to the desert heat and had exploded on the downhill. I had to take an unplanned day off, buy new shoes, and was really nervous about all my blisters.

Sitting beneath a tarp on the sand for three hours trying to wait out the heat of the day. It was 100°F / 38°C under the tarp, the wind was blowing sand at us and it was miserable. Our water was warm, and there was no other shade. The water sources were few and far between. I call this section the "Tehachapi death march" because it sucked so bad.
Why the Sierra was terrible
Getting to Tuolumne Meadows and finding out all of California's national forests were closed for at least three weeks (fires).

When it was over 100°F / 38°C in Yosemite and it was peak mosquito season. Even DEET/running was ineffective, so I started hiking in my rain gear. I was so miserable with the mosquitoes continuing to swarm, it was like psychological warfare even if they couldn't bite. The noise wouldn't stop. Not to mention how hard it was to hike those steep climbs at that temp in a rain suit.

In Yosemite, a huge thunderstorm came in when we were going over a pass, there was very little tree cover, lightning was coming down, it was cold and hailing, we were soaking wet and freezing. As I was adjusting my raincoat, I realized I lost my necklace. A homemade necklace my son made for me. I just sat there and cried. I was so sad. I wanted to quit the trail. I guess it was a good thing we were a few days away from a road. Needless to say, I pushed on.

Being frustrated with the person I was hiking with on Muir Pass – an absolutely gorgeous section -without the ability to fully enjoy the grandiosity of the scenery. Choosing to leave this person, and navigating the difficulty of ending relationships with someone you care about to follow my own path/instincts was the subsequent high of the trail!

When the mosquitoes would get bad in the Sierra it got overwhelming sometimes. Frantically scrambling to get my skin covered while being bitten everywhere was pretty unnerving.

In the Sierra. The feeling like after all that time I didn't feel any stronger. I was still way slower than everyone else going uphill. Then, on the summit of Whitney, having service for the first time in days just to get a phone call that ended with me having to choose to get off trail when I was verbally attacked in the Sierra where I was supposed to be having the most wonderful time of my life. The episode crushed me. I was emotionally drained and had to go home for two weeks.
Why Northern California was terrible
Mentally, the beginning of NorCal was difficult to transition from the daily pace I started trail with to the pace I needed to maintain to finish before snow/cold/rain started in Washington.

Around the halfway point when we started doing big miles and my body wasn't used to it. It was also demoralizing to realize how many miles we had to average per day in order to finish the trail by mid-September.

The climb out of Seiad Valley in the rain and humidity with the overgrowth, downed trees, and poison oak.

I had hiked 27 mi / 43 km to get to the top of the Belden climb only to find a forest fire starting over the nearest ridge. Had to call 911 and they told me to hike 14 mi / 23 km back to Belden for safety. After I convinced them it looked safer to hike to Chester, I began a brutal night hike away from the fire, where I was dehydrated, had horrible chafe, and got stalked by a mountain lion. I found a flat spot to pitch my tent at 1 am. I woke up at 5 am and found that all my water had leaked out of a hole in my water bottle. During the heatwave, I didn't think I'd make it the 6 mi / 10 km to water but I did. I found out it was a severe, 1 mi / 1.6 km, downhill side trail to the water. Once I got there I sat down to drink in a cool depression near the water and just stared into the woods for 2 hours.

Bushwhacking around steep snow/Ice and burnt blowdowns in Northern California.

Having my partner's food taken by a bear at Aloha Lake after walking out of South Lake Tahoe that evening, only to have to return to that town to buy more food and another overpriced food bag.

In Northern Cali, I felt like I had to push high miles to outrun the fires which was exhausting. Additionally, it was the hottest part of the trail for me, and I frequently felt like I couldn't take a comfortable break because bees would swarm me when I stopped a lot of the time. I got stung three times. Sometimes there were deer that would stand in the middle of the trail and not move, or approach uncomfortably close when taking a break so I had to plan carefully where I was going to pee so as not to attract them. There was a lot of poison oak so I had to be careful to avoid that. All these things wore on me mentally, and I would say NorCal was the only part of the trail where I found myself just looking forward to the next town and not enjoying the trail as much as I wish I could have.
Why Oregon was terrible
Southern Oregon was so boring.

Trying to get a hitch near Cascade Locks for over an hour, had trash throw at me on the side of the road, then returned to my hotel and found that they had re-booked the room for someone else and had to run around for a while looking for management in the dark to get it straightened out. Did not get all my belongings back, could not hitch to Hood River for medicine I needed until the next day, very unrestful zero.

Getting my feet annihilated by volcanic dust in Oregon.

I had such a rough day one day in Oregon. This particular day, I ran out of water on an exposed day which happened to be a heatwave day. That day broke me but what helped was a SOBO hiker who shared a liter of his water with me as he passed me on the trail. He helped me have a much better day.

Getting to Cascade Locks, looking ahead, and realizing there were two 30-mile (48 km) water carries immediately ahead of us.

Southern Oregon was awful. The terrain was uninspiring, dry, and smokey for about 100 mi / 160 km. More so, because so many hikers skipped part of or the entirety of NorCal due to fires/smoke, there were easily 3x more hikers in Southern Oregon than I saw on any other part of the trail (including the desert). This made for significant overcrowding of the trail and campsites and wasn't the hiking experience I had hoped for due to the personally overwhelming amount of people.

Day in Oregon when my hiking partner proposed taking off on his own for a couple of days, implying I wasn't hiking fast enough. I was already thinking I didn't want to be hiking anymore so I had a meltdown about not feeling "good" enough.

Oregon was just mentally draining. The combination of smoke, heat, and nonexistent views made it hard to remember why we hike.
Why Washington was terrible
In Northern Oregon/Southern Washington, the tramily I was hiking with started to get too big. We all wanted to hike differently but we all also wanted to stay together to finish together. I was really struggling to choose between enjoying time with my friends and hiking my own hike.

A three-day storm started as I got to Stevens Pass around mid-September. Most hikers around me hunkered down in town. I was on a tight schedule as my flight home was already booked, so I only stopped for resupply. It rained that evening, all day the next day (and even snowed for about an hour while in the area of Grizzly Peak), and all day the day after that. The trail was flooded in some places and inclines turned into small waterfalls so it was difficult to make miles. By the evening of the third day, every piece of gear was wet, including my quilt due to sleeping in wet clothes the nights before. Even my trusty rain jacket couldn't handle days of continuous rain and wetted out. I have never felt colder than I did that night. Temperatures were in the upper 30s (low single-digit Celcius), and my down quilt had lost a lot of insulation. I could only sleep sporadically, kept dreaming of a nonexistent hot spring a few miles down the trail, and woke up shivering every time. I was also completely alone.

75% of the way through Washington it had been raining/mist and cold, all my gear was damp and I was sick. That was the one day on trail that I was over the PCT and wanted so badly to be in a warm bed with a good movie and some body heat.

I had a tough time dealing with loneliness and processing the end of the hike in Washington. I lost track of my long-time trail family who had different end-of-trail priorities and found myself hiking on my own and ruminating a lot on goodbyes. I suddenly found myself more depressed and anxious than I had been since before starting the trail! I think it's common for people to deal with some tough emotions near the end as people begin breaking off from trail families to focus on their own hikes and get ready to finish the trail. Remember to HYOH, and that the friends you've made along the way will still be out there after you part ways and go back to "normal" life!

Waking up in the middle of the night to a rainstorm while cowboy camping just north of Cascade Locks. My quilt and all my clothes were soaked. I ended up putting my tent up but it was pointless. I was so cold and wet. I just laid in my tent and tried to sleep in wet clothes. In the morning it continued to rain and was very cold and windy. There were many blowdowns on the trail. It sucked.

I was hiking with people who were too fast for me in Washington. They'd get to camp at like 4 pm and I'd finally get in around 9 pm. This was mostly between Skykomish and Steven's Pass. One night it was 5 pm, I still had 6 miles to go and I knew it would be another late night. I was EXHAUSTED from doing two passes a day. I sat on a rock and gave myself 10 minutes to cry and then I had to get my ass to camp. So I ate my fruit snacks and cried. Then I wiped my tears away and went on my way. My buddy had waited for me. He said this was a "sketchy snow ridge". After I got up and over it he asked if I was thinking about quitting. I told him no fucking way. I am making it to Mexico, that was just really hard. And then we walked into camp together.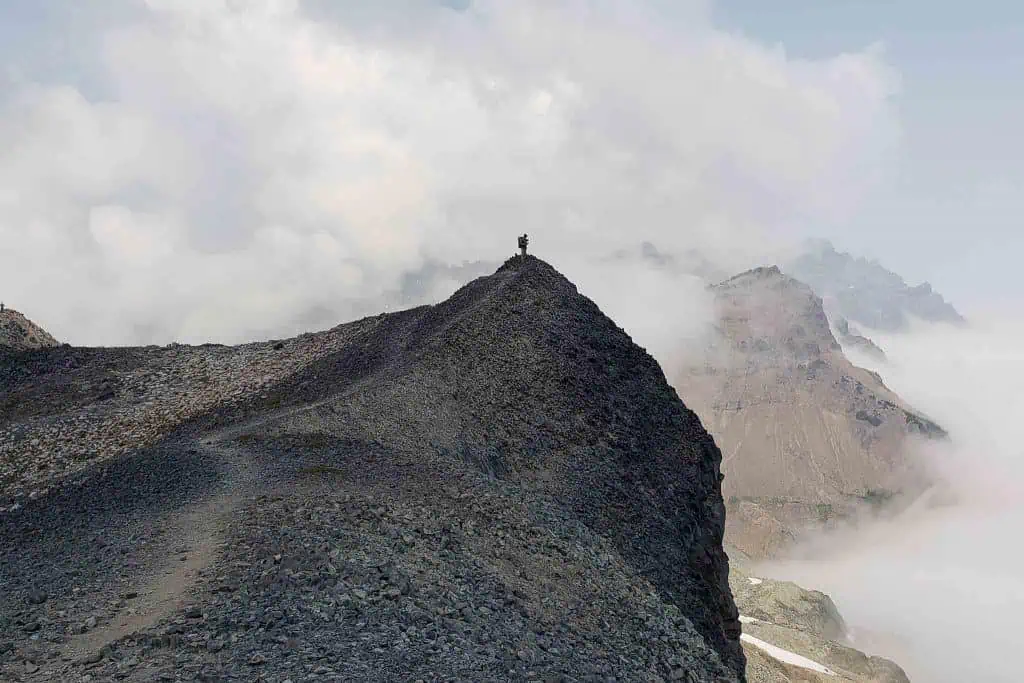 On quitting the trail
Feeling like the mental game was winning and I was ready to get off trail.

The day I had to call a halt to my trek because of fires and smoke. Devastating!

My lowest moment was when I realized it was my best move to quit. Due to my flip, I had basically done the Sierra and North Cascades in a row, and I did so almost entirely without trekking poles. I found this to be straining on my feet and ankles. I was taking some trail zeros to recover at lodge lake outside of Snoqualmie Pass and when I was doing so, my solar panels were stolen. It was at this time I chose to end my hike.

Having to quit at Shelter Cove because of severe foot pain. Plantar fasciitis!

My lowest point on trail was realizing that I was going to have to get off trail. My foot was actually injured and not just in pain. If I had continued on I could have made it much worse.

Hiking partner/significant other and I had a dramatic falling out in Big Bear. Felt difficult to find other people to hike with. Eventually, lead to loneliness and then eventually getting off trail.

When I was looking forward to reuniting with my friend to hike the NorCal section, and they decided to get off trail.
Have your own tale of woe from a Pacific Crest Trail thru-hike? Leave a comment below and warn future PCT classes of the awfulness that awaits them on their thru-hikes.
Support the Survey
I get a lot of people asking every year how to support the surveys and beyond sharing them with your close-knit bubble of weird hiker friends, the best way to support the survey is to contribute via Patreon. You'll get access to exclusive posts, discount codes, live streams, and super extra cool stickers so that everyone will know how cool you are.
If you're not into Patreon, that's cool, you can instead Venmo @halfwayanywhere, Cash app $halfwayanywhere, or PayPal [email protected]
This is not expected. The data collected in the survey will always be free and accessible to everyone who wants/needs it. That said, your support is very much appreciated and helps to pay the website (and survey) bills.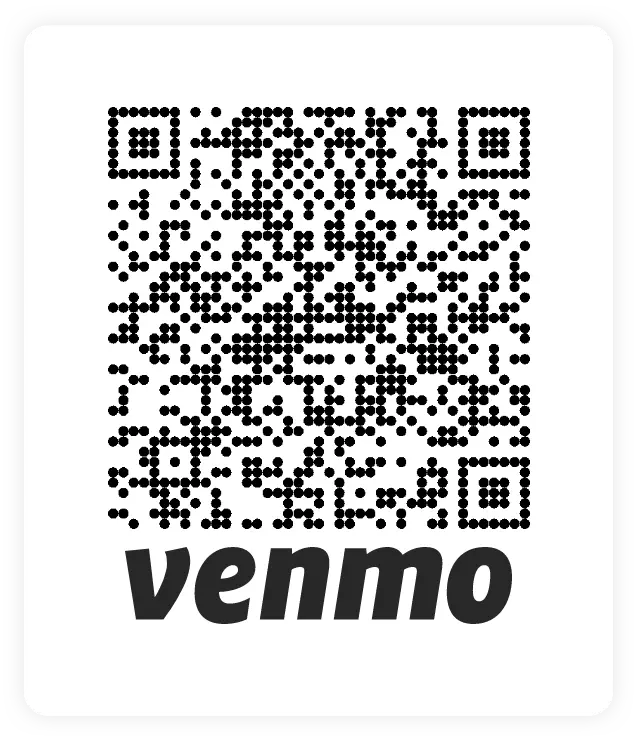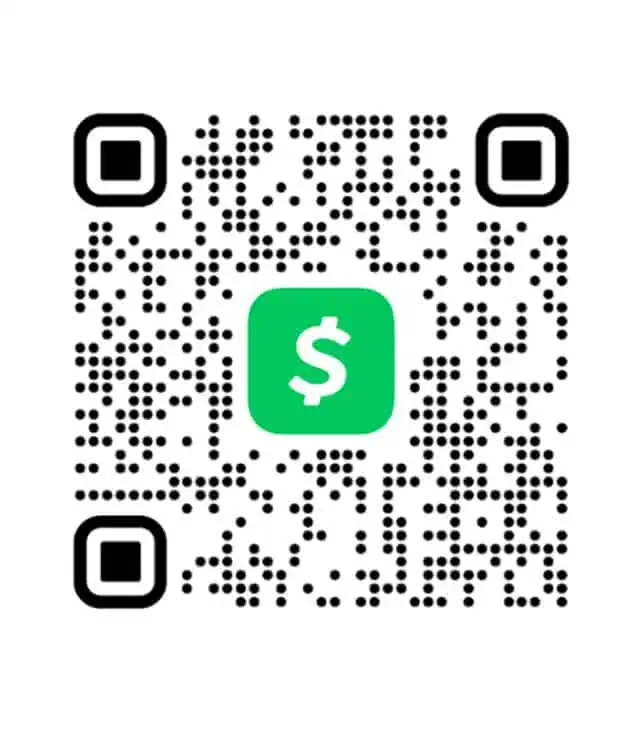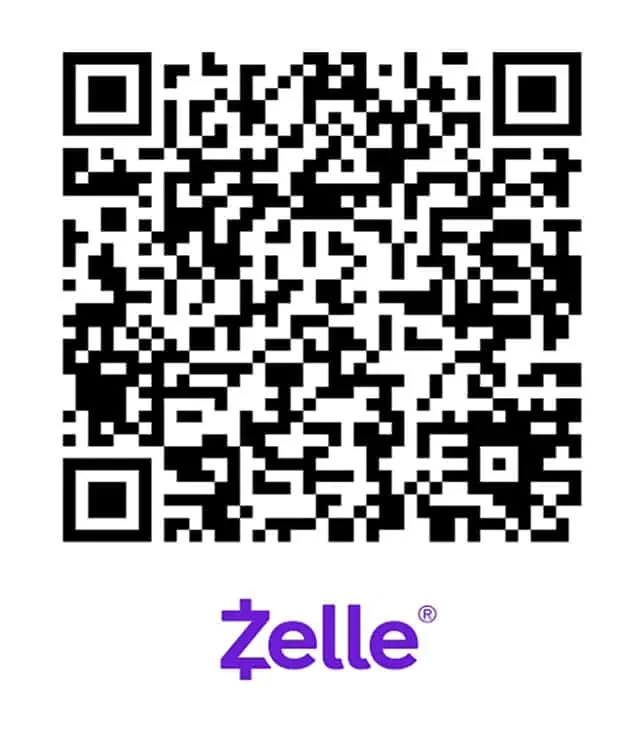 Pacific Crest Trail Survey Collection