The best satellite messengers for backpacking or thru-hiking can be a bit intimidating because of their costs and monthly plans, but a satellite messenger or personal locator beacon (PLB) should be a part of everyone's backcountry kit – whether you're going out for a weekend or embarking on a country-crossing thru-hike.
The best satellite messengers for thru-hiking come with a variety of features, smartphone applications, and subscription models. Some include mapping, some include two-way messaging, some include real-time tracking, and most are light enough that you should consider having one in your pack.
The satellite messengers and PLBs listed in detail here have all been reported by hikers participating in the Pacific Crest Trail and Continental Divide Trail hiker surveys. If anyone knows gear, it's the collective consensus of thousands of thru-hikers.
The chart included below includes additional satellite messengers available right now (in addition to the ones listed below). If you have a favorite that you don't see here, I'm always looking for more gear to try out, so let me know!
Best Satellite Messengers Breakdown
---
+ Two-way messaging with SOS
+ Earthmate app for easier messaging and tracking
+ Digital compass and weather update-ready
+ USB-C rechargeable
– Requires a subscription (monthly or yearly)
– Can be complicated to set up and sync
The Garmin inReach Mini 2 is one of the best satellite messengers available. In addition to being one of the lightest and most compact options, it's also fully featured with plenty of functionality. It offers SOS functionality, two-way messaging (via the device or smartphone app), and the ability to get weather forecasts. You can live-track with varying intervals and you'll get up to 14 days of battery life in 10-minute tracking mode. The Earthmate app also allows for offline map downloads and navigation. How is it different from its predecessor the inReach Mini? It's now USB-C, has better battery life, can store more courses and activities, can handle more waypoints, has TracBack routing (navigates you back to a starting point), and now has a digital compass. Check it out here.
---
+ A true personal locator beacon (PLB)
+ No monthly fees or service contracts
+ Built-in strobe and infrared strobe
+ 5-year battery life and 24-hour operational life
– No messaging features
– Expensive (but no plan required)
The ACR ResQLink 400 is the only device here that's a true personal locator beacon (PLB). As such, it's not one of the best satellite messengers, but it is one of the best PLBs you can have with you in the backcountry. This device has only one function – to get you located in case of an emergency. It uses three signals, GPS, a 406 MHz signal, and 121.5 MHz homing capability. It does not require a subscription to function – once you buy it (and register it), it'll work. The battery will last for up to five years and at least 24 hours once the device is activated. Check it out here.
---
+ Large, color display with maps and navigation
+ Two-way messaging with SOS
+ Earthmate app for easier messaging and tracking
+ Digital compass and weather update-ready
– High upfront cost (and requires a subscription)
– Heavier than other options
The Garmin inReach Explorer+ is the most fully-featured option here. It's essentially a beefed-up version of the inReach Mini (actually the Mini is a small version of this), that also includes a large color display featuring GPS on-map guidance with TOPO mapping and waypoint routings. It's heavier than most of the other options available, but with the weight comes improved functionality and usability. The Explorer+ also sports a digital compass, barometric altimeter, and accelerometer. To take advantage of all the device's capabilities (including SOS) you'll need to sign up for a subscription via Garmin. Check it out here.
---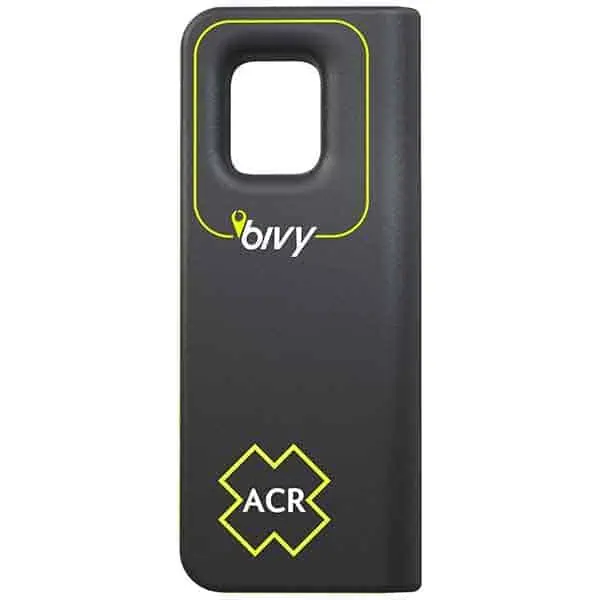 + Two-way messaging via a smartphone app
+ One of the (if not the) lightest available options
+ Weather updates, maps, and tracking via app
+ IPX7 rating, USB-C
– Little feedback provided via the device without app
– Mandatory minimum required for plan (3 months + activation fee)
The ACR Bivy Stick is a satellite messenger made by ACR, the same company responsible for the ACR ResQLink 400 personal locator beacon. Unlike the PLB, the Bivy Stick requires a monthly plan to function and ACR will make you pay for a minimum of three months plus an activation fee to use it (Garmin, for example, allows for month-to-month plans with no commitment). The device features two-way messaging, weather updates, and maps – all accessible only via the smartphone app. The device itself offers little in the way of feedback, but you can still activate the SOS via the Bivy Stick (or within the app). Check it out here.
---
The Inexpensive Option: Spot Gen4
+ Inexpensive compared to other options
+ IPX8 waterproof rating
– Little feedback on the device itself
– Poor customer service and phone app
– Uses 4 AAA batteries
– Requires a subscription
The Spot Gen4 is a satellite messenger that has done a great job of marketing itself to people over the years. It has one-way messaging via customized, pre-programmed messages, an SOS feature, and a SPOT S.O.V. request that allows the user to send a message asking for help but without the urgency of an SOS. Many hikers, myself included, find SPOT devices to be somewhat hit or miss when it comes to messages being sent. Okay for a nightly check-in once in a while, but not great if you're in serious need of assistance. Whether SPOT's marketing budget would have been better invested in R&D, is a question that I often wonder about. You can check it out for yourself here.
---
+ Two-way messaging via phone app
+ Can provide weather updates in addition to SOS
+ On the more affordable side (as far as the device)
– Device itself provides little feedback and relies on app
– Requires a monthly plan
– Additional charge for real-time location sharing
The ZOLEO Satellite Communicator is quite similar to the Bivy Stick in that it's a two-way satellite messenger that is wholly reliant on an app to function if you intend on doing anything beyond sending an SOS signal. With the app, you can message two ways between apps (i.e. Zoleo app), phone numbers, or email addresses. You can also pull data from weather forecasts (44-hour hourly and 5-day daily). It's one of the more affordable options when buying it off the shelf, but like many of the other options here it requires a monthly subscription to function. Check it out here.
---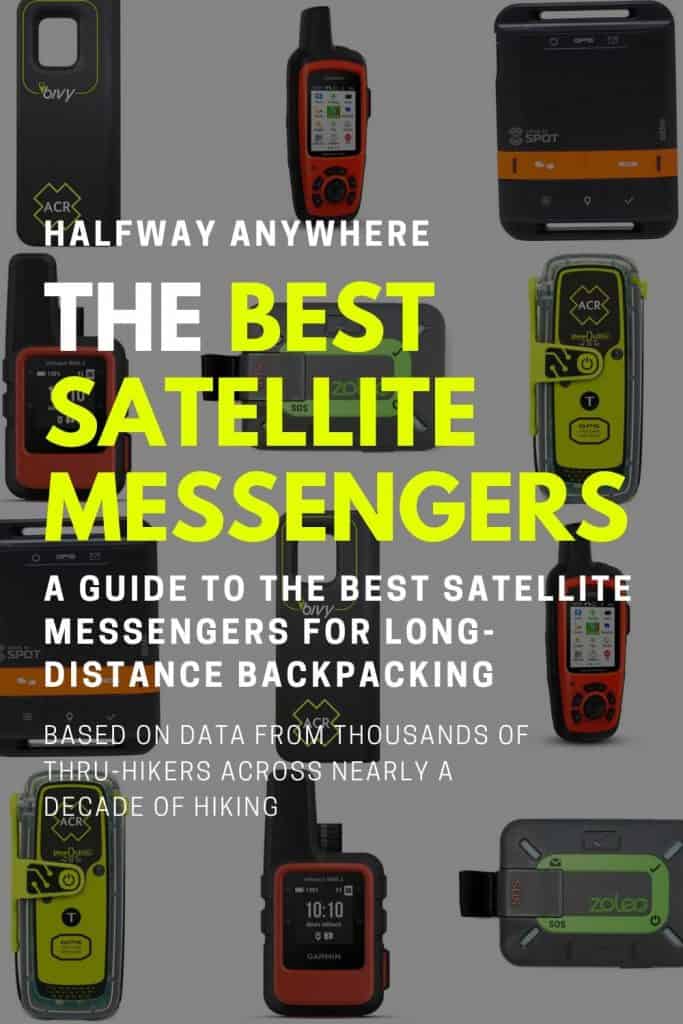 This page contains affiliate links which means at no additional cost to you, I may receive small commissions for purchases made via these links. This helps to pay the bills and keep the site up and running. Thank you for your support!