I had always wanted to do a long-distance bicycle trip and when I found myself in Australia, I thought to myself, "Why not across the Outback?" At least it would be flat?
On a whim, I went to a bicycle shop in Melbourne and told them to outfit me with everything I would need to ride across the country's red center to Darwin in the north – bicycle included.
The trip began in Melbourne before heading west to Adelaide and then north up the Stuart Highway to Darwin with a detour to Uluru about halfway through the journey. Two months and 2,428.24 mi / 3,907.04 km later and it was mission accomplished.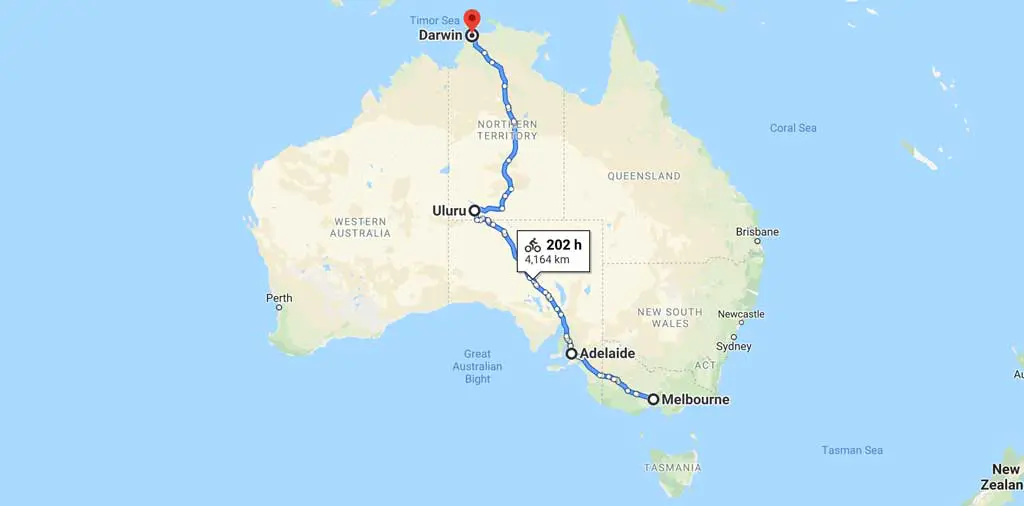 Bike Tour Gear List
Australia Places
Bike Tour Issues
Australia Things
Australia Sights
The Outback
The Rest
Day by Day
I've tried to make this as accessible and straightforward as possible because I remember what a hassle it was to find information about riding a bicycle across the Outback before my ride.
If you have any suggestions on how this page can be improved, questions about the ride, or requests for future posts, then contact me and let me know!