The Annapurna Circuit in Nepal is one of the country's most well-known treks. Perhaps second only to Everest Base Camp, every year trekkers from across the world flock to the country with hopes of walking in a circle around the world's tenth highest mountain.
That said, it's not all it's cracked up to be and if you're planning a trip to Nepal, you should look elsewhere for your hiking fix – particularly if you're only going to be doing one trek during your time in the country.
If you're considering the Annapurna Circuit or you're trying to decide between Annapurna and something else, I hope this article helps with your decision.
The Road
If you've been looking into the Annapurna Circuit, chances are that you've heard about "the road".
The road is exactly what it sounds like, an unpaved road allowing for vehicle traffic up and down the valley. Buses from Kathmandu will take you as far as Besi Shahar at the southeast corner of the trek. However, from here, many trekkers now take jeeps as far north as Dharapani – nearly 26 mi / 42 km north on the trek.
But the road continues. It stretches up to Manang – just under 14 mi / 23 km shy of Thorung La, the 17,769 ft / 5,416 m pass and the pinnacle of many Annapurna Circuit treks. Once you cross the pass (assuming the typical westward crossing), the road begins again just 5.5 mi / 9 km down the trail at Muktinath. The road on the western side of the Annapurna Circuit runs the entire length of the western half of the trek from Muktinath south and is even busier than the road on the eastern side.
Many people choose to fly back to Pokhara or Kathmandu from Jomsom – 17.5 mi / 28 km after crossing the pass. The western half of the trek doesn't feel much like you're trekking through the mountains.
The Horns
If you've done a bit more research, you may be yelling, "But the trail and the road are different! You aren't just walking on the road the entire time!" Yes, this is true, you are not simply walking on the road the entire time – although many times you are.
Sometimes, you're on a trail next to the road, sometimes you're on a trail cutting switchbacks in the road, and sometimes you're even on the other side of the river than the road. All these are good things, but not being physically on the road doesn't save you from one of the road's most horrible features – the insufferable and incessant honking of what can only be described as crazy circus vehicle horns.
I haven't looked into the reasoning behind this, but for some reason, it seems that all the buses and trucks in Nepal have been outfitted with absurdly loud horns. And we're not talking "honk honk" or "meep meep" horns. Apparently, Woody Woodpecker wrote the noises these horns make and the drivers simply hold them down, continuing to blast their songs throughout the valleys.
At times, even being on the other side of the river won't save you from the horns. They may be novel, funny, or even entertaining at first, but I promise you, they get old quickly.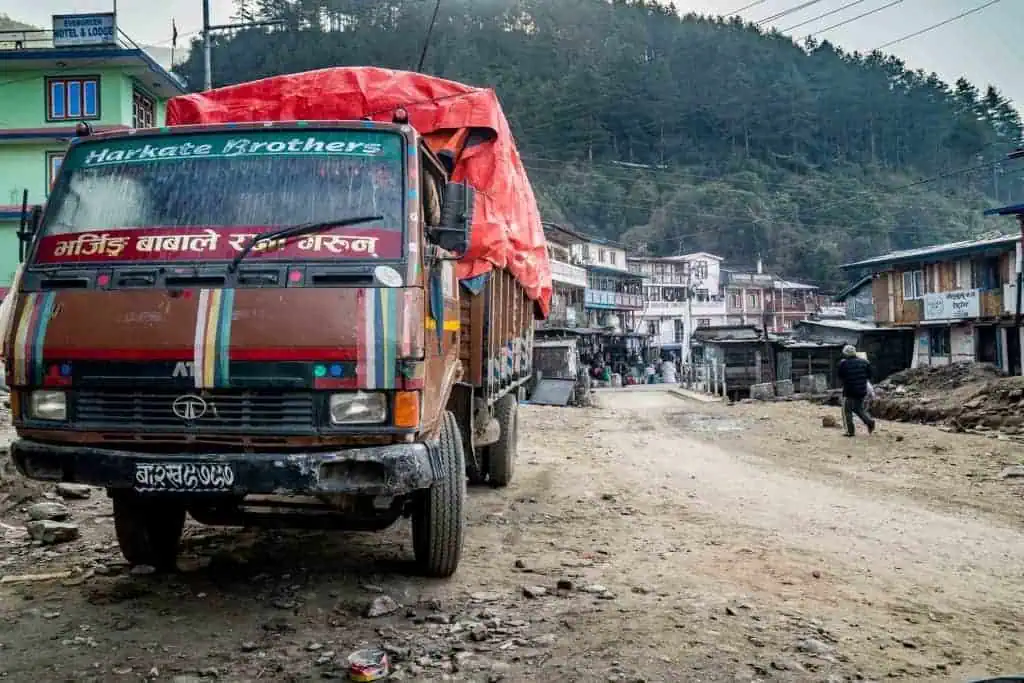 Annapurna Circuit Teahouses
Like all the popular treks in Nepal, the Annapurna Circuit is a teahouse trek. This is to say it requires no camping and trekkers will not only be able to sleep indoors each night, but they'll also cook your meals and sell you snacks.
Teahouse trekking is great and my gripe here isn't with the teahouses. Instead, it's with how the teahouses operate. I've trekked all over Nepal and the Annapurna Region is the only place I've ever been hounded by people to come and stay in their teahouses. I could only come up with the much-antiquated term "barker" to describe these people and what they do, but if you've ever been to a tourist-heavy city, you probably know what I'm talking about.
The villages are great, but I don't want to have to be yelled at by shop owners to come and buy food or stay in their guesthouses; this is one of the things I like to imagine I left behind in Kathmandu.
I'm not saying this is the only place in Nepal where you'll find people doing this, nor am I saying this is guaranteed to happen to you. I am saying it happened to me – only in the Annapurna Region – and for that reason, the Annapurna Circuit has fallen further down on my list of recommended hikes in Nepal.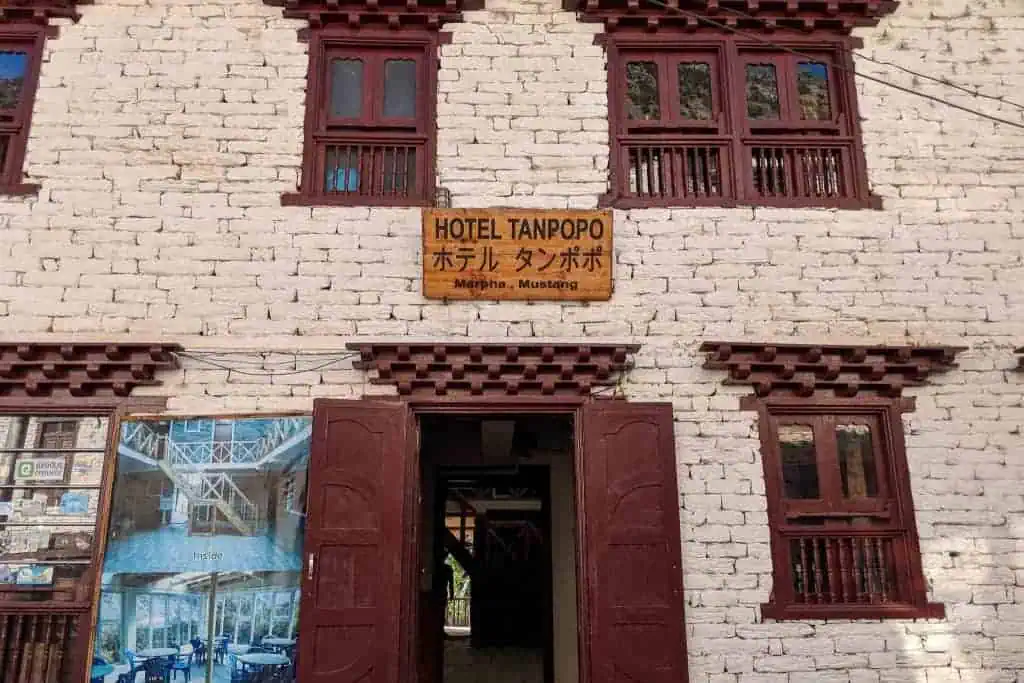 Annapurna Circuit Crowds
Because the Annapurna Circuit is so popular, it's also where you'll also find some of the biggest crowds – particularly during the fall trekking season.
There's nothing inherently bad about crowds, but it can mean longer waits for meals, more searching for lodging (maybe someone yelling at you will actually help here), a less intimate experience with the locals, and a feeling that you're just on a conveyor belt of trekkers instead of being out on an adventure of your own.
If crowds are your thing, go for it. But if you're looking for a more unique adventure in Nepal, I would advise looking elsewhere.
A Final Note
The point of this post is not to say that the Annapurna Circuit is terrible and that it shouldn't be hiked by anyone ever. People will continue to hike and love the Annapurna Circuit. That said, if I was advising a friend who wanted to go to Nepal to hike and they were only going to hike one thing, I would strongly advise against the Annapurna Circuit.
It feels like it's going more the way of the Camino de Santiago. A great adventure? Sure. A wilderness experience? Kinda, sorta.
Did I hike the Annapurna Circuit? Yes. Did I enjoy it? Yes. Was I also in Nepal for four months and simply looking for things to check off the "Treks in Nepal" list? Yes.
I'm sure you can find people out there who will disagree with everything I've said here. Sure, these people are wrong, but feel free to listen to them, if you must. Just be sure to come back here and let me know what you thought of the Annapurna Circuit once you've hiked it.