The San Juan Mountains of Southern Colorado are the first real challenge of the Continental Divide Trail (that is, if you're hiking northbound and you don't consider the nearly 800 mi / 1,300 km of New Mexico to be much of a big deal). New Mexico has some climbing, but it does nothing to prepare hikers for the climbs and the elevation of Colorado.
Northbound CDT thru-hikers oftentimes find the San Juan Mountains covered in snow. Such was the case during my thru-hike. With the snow-covered trail comes wet feet, slow paces, sketchy traverses, and a complete lack of regard for where the trail actually is; the (safest) path of least resistance quickly becomes the new hiker objective (frequently this path is also known as "the ridgeline").
I picked up my snow gear (snowshoes, ice axe, gaiters, and microspikes) in Chama, New Mexico (which you actually hitch into after crossing the border into Colorado) and headed into the San Juans having done virtually zero snow hiking previously.
For more on the Continental Divide Trail through the San Juans, check out Week 6 and Week 7 of the CDT. Here's a look at what the San Juans had in store and what we saw during our 200 or so miles (320 km) hiking through the some of the CDT's best terrain.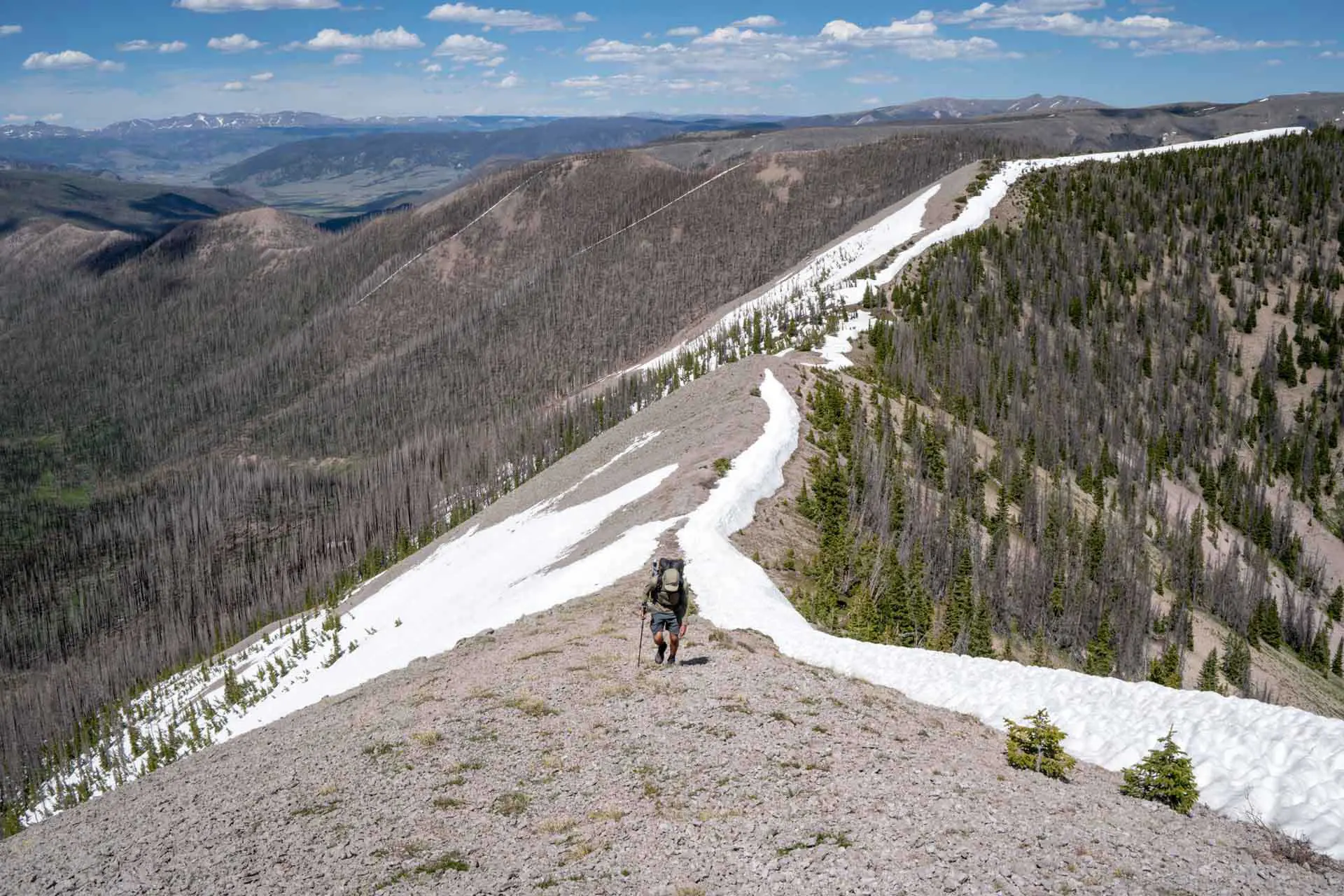 ---
Disclosure: This page contains affiliate links which means at no additional cost to you, I may receive small commissions for purchases made via these links. This helps to pay the bills and keep the site up and running.