As much as I want all of you to believe that you're taking far too much with you on the Pacific Crest Trail, there are probably some small items that you're overlooking in your search for the ultimate PCT gear list.
Strangely enough, it turns out a lot of the items you're forgetting are generic trademarks (when brand names become synonymous with a product). A lot of these items also weigh practically nothing and should do an excellent job of making your hike more enjoyable.
So before you hit the trail, check to see if you've got any of these in your pack (and consider adding them if you're currently short on a few).
A BUG NET
Yes, you will find yourself face to face with some horrible things on the PCT. One line of defense against some of these terrors? A bug net. They weigh and pack down to practically nothing, and the I used a Sea to Summit net, and I can honestly tell you that this saved me a lot of suffering on the trail. Bring an extra one to sell or give away (if you're feeling generous), because there will definitely be demand.
A SHARPIE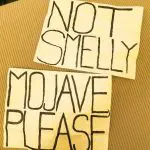 Not everyone will agree with me on this one, but I found a lot of utility in having a Sharpie with me on the trail (I still carry one when backpacking or traveling). You can use it to make signs for hitchhiking, to write yourself inspirational notes on your body, or to kill some brain cells after a long and stressful day of hiking. Just don't be a jackass and use it to graffiti the trail (or anwhere else).
ZIPLOC BAGS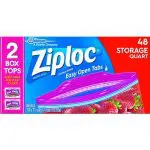 You know what's for suckers? The packaging your food comes in. It's bulky, heavy, opaque, and crinkly. Move your food into Ziplocs to save on space and to make packing your caloric goodness less stressful. Ziplocs are waterproof, transparent, and lightweight; don't waste money on a bunch of small stuff sacks that you don't really need. Ziplocs – in conjunction with the rubber bands you're about to read about and begin using – can do wonders for your pack.
RUBBER BANDS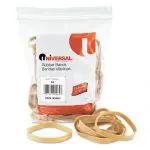 If you're not yet trying to shave every last bit of weight from your pack, then you will be eventually. Something that you can get rid of? All those stuff sacks that your equipment came with. Instead, use rubber bands to keep things organized. They weigh practically nothing, are easily replaceable, and let you see everything that would otherwise be hidden away in small unnecessary bags. Use them for stakes, first aid, tent poles, your tent, cables, or anything that can be grouped or compacted down.
CHAPSTICK (LIP BALM)
Another small and forgettable item, chapstick and I became very close on the PCT. By the time I hit NorCal I couldn't find a convincing need for chapstick and me to remain together. However, we formed such a strong bond in the heat of the desert and the height of the Sierra, that I decided to keep chapstick along until the end. Obviously, you're going to want some Burt's Bees.
ADDRESSES
Addresses? Yes, addresses. Why? Because what's nicer than receiving a postcard or handwritten letter from your crazy friend or family member that's hiking from Mexico to Canada? As a bonus, writing postcards can make you look like less like a homeless person when you're sitting at the bar drinking alone in the middle of the day after making a big push to town. Be a hero and send some love through the mail from the trail.
GOOD SOCKS
Yes, we all want to hold onto our money. But I promise you that your socks are not somewhere you want to do any penny-pinching. The joke of getting socks for presents as a child have come full circle; there are now few things I appreciate more than a nice pair of new socks. Personally, I recommend Darn Tough socks for hiking the PCT, but you can choose to learn from experience if you have yet to begin trusting my every word. For more on my favorite hiking socks, check out my Darn Tough review.
DUCT TAPE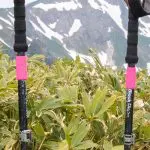 There's no reason you shouldn't have some duct tape with you in some form or another. You shouldn't have an entire roll, but you should have enough to do some quick patching, mending, attaching, or repairing. I always carry some wrapped around my trekking poles, but if you don't want to taint your poles' appearance or don't use fancy hiking sticks, then you can simply wrap some around your library card (because you should start putting it to use).
PCT APPS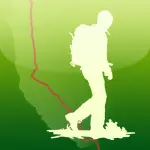 If you're carrying a smartphone on the PCT, then there are a couple of PCT-specific apps that you should look into downloading and taking with you. You don't need reception for either to work, and your phone's GPS will work even when your phone is on airplane mode (I know, technology is blowing your mind right now). For more on the must-have apps for hiking the PCT, check out this post.
EARPLUGS
I did not use earplugs on the PCT, but that's only because they're one of the things I kept forgetting. Every night the howling wind cut down on my hours spent unconsciousness, I spent thinking to myself, "I'm getting earplugs in the next town." Then when I finally arrived in town, earplugs were always far from my mind (because food, water, and flushing toilets). If you value sleep, then invest in some earplugs. And don't worry about not hearing those approaching bears and mountain lions – they're surprisingly quiet whilst stalking about.