Carrying a backpack through the wilderness for thousands of miles for what could be as long as six months may not sound like an activity that demands much financial support, but thru-hiking is not as inexpensive an endeavor as you may imagine. According to the Pacific Crest Trail Survey, thru-hikers who complete the PCT spend an average of nearly $$7,400 over the course of the trail (the median is $6,800).
While it's true that backpacking does not have to be an expensive activity (especially once you've secured all your gear) when backpacking essentially becomes your life for some time (i.e. on a long-distance thru-hike), things can add up quickly. This is especially true when you realize that it's impossible to predict the conditions on a long-distance trail in any given year. Snow, fires, pandemics – all things that can mean your thru-hike will incur more costs than anticipated.
I'll be the first to admit that one of the reasons for my first thru-hike was the fact that I had a limited supply of money that I wanted to stretch as long as possible. That said, I had money saved for the hike. I'm not trying to say that you shouldn't thru-hike on a budget. Yes, make a budget and stick to it – nothing wrong with that. What I'm saying is that thru-hikes cost money, and you should have money if you plan on completing one.
Thru-hikers often get the idea in their head that because they're thru-hiking, the rules somehow don't apply to them. Sleeping at a campground that requires reservations? Don't need them. Sleeping at a campground that charges $5 a night? Don't need to pay. Hotel only allows two people per room? Sleep ten to a room. Campground charges for showers? Sneak in and shower for free.
Is it possible to thru-hike on a shoestring budget? Absolutely. However, thru-hiking doesn't give someone the right to be a trash human.
Did you arrive in town early and hit the only breakfast spot hot off the trail? Sure, sit at your table, charge your devices, stink up the place (because you most certainly stink), order your coffee, use the Wi-Fi, and linger for hours longer than any normal patron would, but when you leave, you had better tip like you've got money burning a hole in your ultralight wallet.
Did a trail angel pick you up from the trail, let you stay at their home, afford you a shower, cook you food, do your laundry, charge your devices, treat you like the incredible person you think you've become? That's amazing. And you had better, at the very least, offer up some compensation for all the time and energy they've dedicated to ensuring your hike is as amazing as your friends back home imagine it is.
I'll let you in on a secret. Trail towns don't like thru-hikers because they're thru-hikers. Trail towns like thru-hikers because they bring business. For the communities along the long-distance trails of the world to continue to support thru-hikers, hikers need to be seen as a group that brings business and respects rules, not one that takes advantage of a place's hospitality.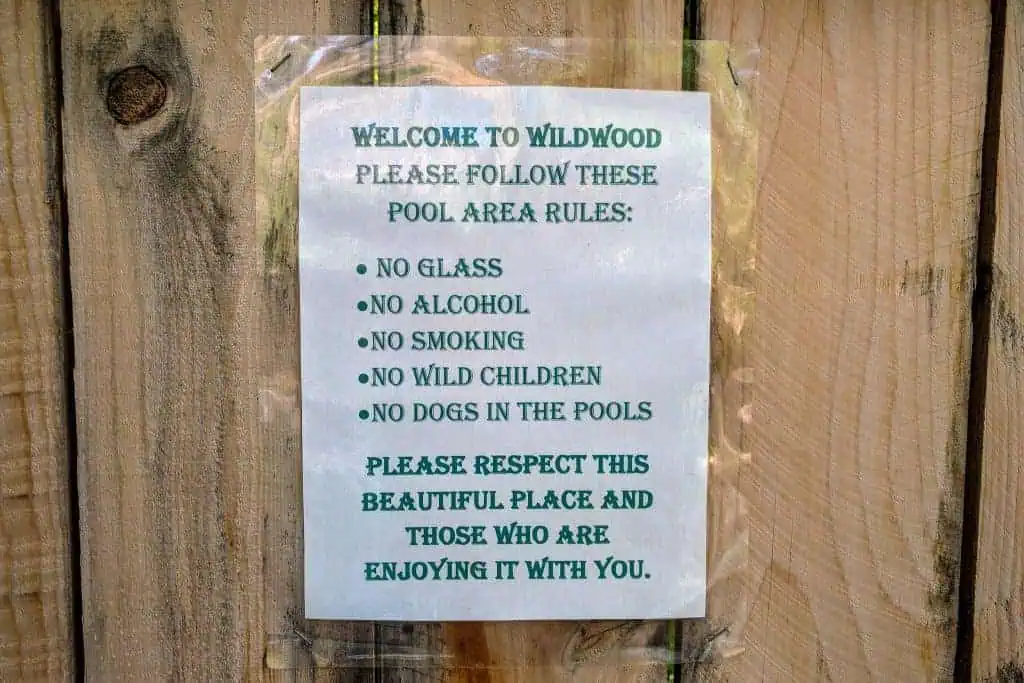 It's impossible to anticipate what will happen during a thru-hike. Here are just a few examples of what thru-hikers may encounter (and have to spend money on) during their hikes.
Hotel stays due to injury, illness, weather, fire, or any number of occurences
Transportation to avoid a closed section of trail (hitchhiking
Replacing gear that has failed
Replacing shoes that have worn out
Having to resupply somewhere with absurdly high food prices
You want to treat yourself occasionally because you didn't anticipate how grueling a multi-month hike would be
Remember you are just one of the dozens, if not hundreds of thru-hikers any given person or establishment has seen during the thru-hiking season. Individual actions in town and on the trail set the tone for how the rest of the world perceives the thru-hiking community. If you don't have money to leave an awesome tip at a restaurant you're clearly taking advantage of, don't go to that restaurant. If you don't have money to pay the additional fee for an additional person in your hotel room, don't stay in that hotel room. If you don't have money to pay the fee to stay at a campground, don't stay at that campground.
Yes, you can thru-hike on a budget. No, you can't thru-hike with zero money. Do yourself a favor and save more (perhaps as much as 25% to 50% more) than you think you'll need for a thru-hike. Things can add up quickly, especially in town.
And don't be that person who attaches yourself to a group of hikers and takes advantage of their kindness. It's one thing to accept kindness from someone; it's another to take advantage of. Being a thru-hiker does not exempt you from the rules and does not give you the right to be an asshat.
If you run out of money during your thru-hike, find more money or start reaching for that credit limit. Can't find and don't have more funds? Guess your thru-hike is over.