Hiking the Pacific Crest Trail, I meet a hiker from Australia near the turnoff for Mount Whitney. This hiker appears to be experiencing something bordering on an existential crisis. The origin of her plight? Whether she should detour from the PCT and hike to the summit of Mount Whitney.
First, some context. Mount Whitney, the highest point in the Continental United States, is 14,505 ft / 4,421 m tall. It's considered a bucket list item for many and permits to hike Whitney (from the more accessible east side) are distributed via lottery each year. The PCT passes Whitney to the west which means you do not need to enter a lottery should you wish to hike to the summit – you just go hike to the summit.
It's approximately 17 mi / 27 km roundtrip from the Pacific Crest Trail to the summit of Mount Whitney. This may sound like a lot, but when you consider that PCT thru-hikers reaching this point have already hiked nearly 800 mi / 1,287 km, it's a day-long detour at most (usually). Basically, the Whitney summit is a highly coveted place accessible only to those who hike in the off-season, hike in from the west (which generally means a multi-day backpacking trip), or who are lucky enough to win a permit in the lottery.
Back to our Aussie friend. I tell her she should most definitely hike to the Whitney summit since 1) she lives in Australia and probably won't have another chance to summit this peak for what could possibly be the rest of her life, and 2) she clearly wants to summit. What are her reasons for not wanting to summit? She "doesn't want to get separated from her trail family."
My response to her? "Who cares about your trail family? You'll either catch up to them and it will be super exciting, or you'll make new friends once you get back on the trail after Whitney." She continues, nearly in tears, about her trail family. I clearly can't help this person; I leave her with some parting words and continue my hike.
Before we get into things, a word of caution, dear reader. I'm going to do my best to not sound like an old-timey "back when I hiked the PCT" hiker. I acknowledge this is probably exactly how I will sound, but that's not the point of this article. If you aren't willing to allow me space enough to explore the pitfalls of trail families, I encourage you to save yourself some rage and stop reading. I promise things will not get better for you as this goes on.
The idea of a "tramily" – the only time I will use the word since I both hate it and find it incredibly off-putting (like how people feel about the word moist) – or trail family, begins innocently enough. Friends with whom you hike whatever trail it is you're hiking, become what you think of as your trail family. However, trail families can quickly devolve into something akin to schoolyard cliques and serve more as a way to exclude than to include.
When I first hiked the Pacific Crest Trail (or the Continental Divide Trail, for that matter), I would walk into a bar, restaurant, hotel lobby, or gear shop and immediately be able to recognize the other hikers present. Approaching one of them and saying "hello" would result in a much different outcome than approaching a stranger and saying "hello" outside the context of a thru-hike. The shared experience of the trail immediately bonded us and gave us a common ground and understanding of one another.
The second time I hiked the PCT, I would walk into a restaurant or bar and find places populated by many fellow hikers – all sitting at tables alone, waiting for their trail families to arrive. It was sad.
There were times (during my second PCT hike) I approached groups of hikers on the trail to say hello (I typically say hello to everyone I see) and was met with literal silence. I usually resolve these situations by saying something along the lines of, "okay, good talk" and continuing on my way. This happened multiple times and each time it was utterly baffling.
Sidebar: someone from one of these groups realized, after the fact, she recognized me from Halfway Anywhere and sent me a message apologizing for her group's behavior (confirming I do not imagine these things and that they are as awkward as I think).
Many thru-hikers appear to have adopted the idea that a primary objective of a thru-hike is to find a trail family. These people also believe that a trail family is an immutable element of the trail from which there can be no escape (less you get off-trail). Yes, the trail is a fantastic place to make friends, but this idea of being committed to hiking the entire trail with your trail family (I even hate the term trail family) is foolish. The goal of a thru-hike is a lot of things, but finding a trail family to blindly commit yourself to should not be one of them.
You would have to make a concerted effort on a thru-hike to not make any friends. "Finding your people" on a thru-hike happens as naturally as being able to casually hike (and be disappointed in) 20 mi / 32 km days as you get further into your thru-hike. It's going to happen. If it doesn't, it's likely because you did something to prevent it. Making friends and finding people to hike with – particularly on a trail as popular as the Pacific Crest Trail – is not a difficult task. And guess what! In all likelihood, there are dozens of different people (or even groups of people!) with whom you would get along great.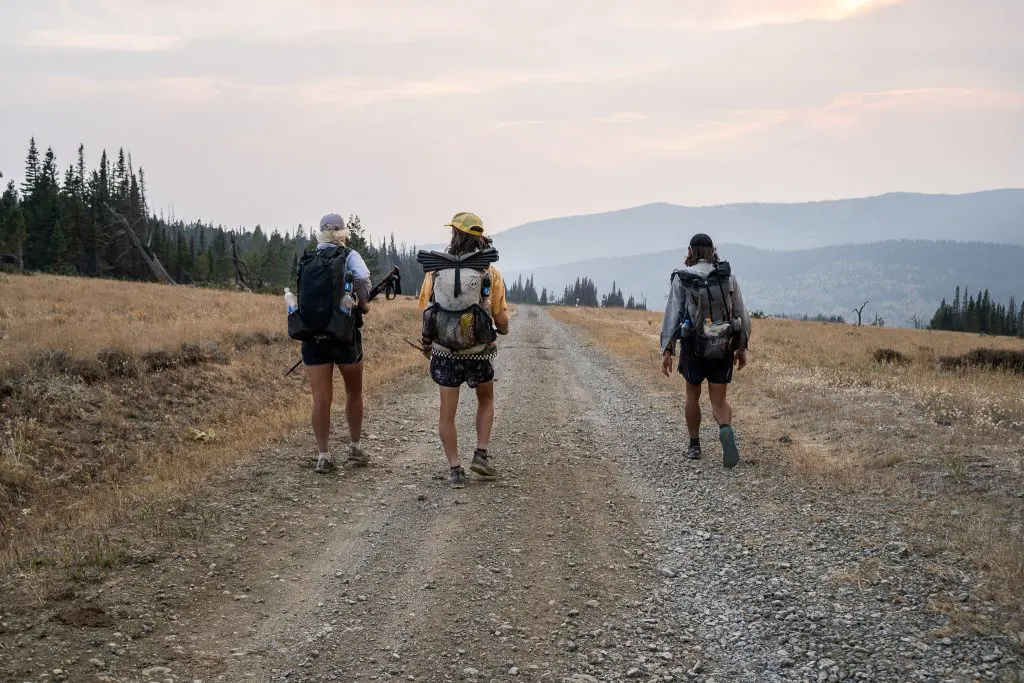 If you respond to someone on the trail asking you how you're doing with something akin to, "good, but I'm trying to catch up to my trail family," then you are essentially telling that person you have zero interest in getting to know them and that they are not worthy of being a part of your hiker group. Are there terribly shitty people on the trail who should not be a part of anyone's group? Absolutely. I'm not advocating that you be everyone's friend and stop to engage in hiker small talk with everyone you pass. However, putting up blinders to everyone not included in your group is not the solution (unless you're just trying to crush miles all day every day in which case you probably don't have a group).
The issue with this worship of the trail family is not the fact trail families exist, but rather the way people decide to act in light of the fact they exist. Like our Australian friend from earlier. What I'm suggesting is that you not be so committed to the idea of having to stick with the people you've decided are your trail family and that you not create this in-group/out-group mentality on the trail. I'm not saying that you should not be out on the trail to make friends, you should absolutely make friends. However, I am saying that you shouldn't decide after you make three friends that you have met your friend quota and no longer have any interest in engaging with or opening yourself up to anyone else experiencing the trail alongside you.
We can even visit the tired (but accurate) hiking cliché of hike your own hike (HYOH). This could be applied in one of two ways here. You could say you should hike your own hike and not compromise to "stay with your trail family". You want to press on and your trail family wants to go to town? Time to be grateful for the time you had together and hike on. Alternatively, you could say, "Get fucked, Mac, hike your own hike and stop whinging about trail families." To which I would say, touché (and why so harsh?) Again, I'm not telling you that you shouldn't make friends on the trail and stick with them and hike with them. What I am saying is that these friends should not force you to compromise on what you personally want to get out of your hike nor should they cause you to treat hikers outside your bubble as the enemy.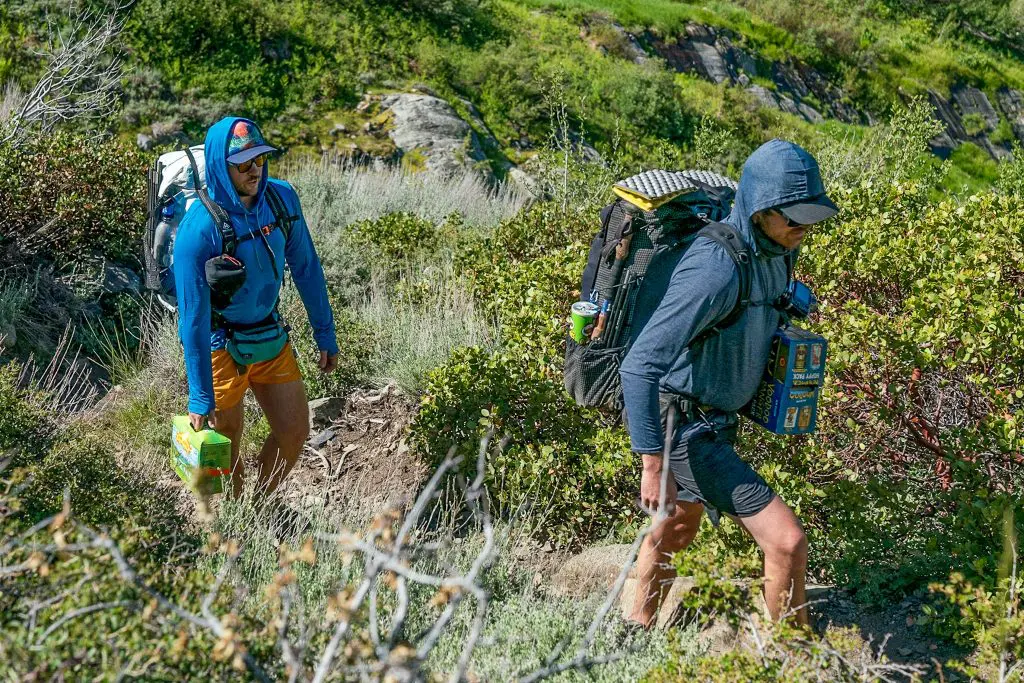 My vision for how this article would go was different than how it's turned out. Things are a lot more succinct and reasonable in my head, it would seem. I clearly have a lot of feelings about this. Hopefully, you get where I'm coming from and what I hope to say with everything laid out here. As always, I'm happy to hear your thoughts on the subject in the comments below.
But just in case there are any lingering doubts, here's my attempt at summarizing what I've attempted to make a case for here.
Trail families are fine taken at face value but are trash when they become cliques
The trail is a shared experience between you and all the other thru-hikers; you're all going through the same thing and there's no us vs. them – it's all "us".
You should not compromise on your own hike because of the will of your trail family (hike your own hike, etc.)
Don't be shitty to people on the trail
And please stop saying, "happy trails".
Love,
Mac