I have been off the Pacific Crest Trail for some time now, but that hasn't stopped my brain from coming up with grandiose ideas of adventure that may or may not be realistic in either practice or theory.
My good friend from the PCT, Mr. Moist, and I decided to try our luck at the Sierra High Route (SHR) – 195 miles of unmarked, cross-country route finding through the Sierra (that meas there's no trail to follow for anyone who has yet to catch up on their hiker trash vocabulary).
No matter that neither of us was in the physical condition to attempt such a trek, or that neither of us had the relevant cross-country navigation experience – we were (and likely still are) high off our PCT hike and capable of doing anything.
Long story short: after our 60 mile warm-up hike north out of Kennedy Meadows down to Road's End in Kings Canyon (the southern terminus of the SHR), we decided to take our adventure in another direction (aka reason got the better of us).
The new plan? Hitch to Yosemite, hike Half Dome, and then just bum around California's most visited national park until we decide that it's time to do something else.
This is the life.
We catch a lucky, late-night hitch from Road's End to Cedar Grove Village, a nearby outpost with a small store, showers, outlets, wi-fi, and flushing toilets (so everything you could ever want and more).
Some kind employees bestow some complementary shower tokens upon us (hooray nice people!), and then instead of paying $18 for a campsite we opt to stealth camp in the vast wilderness of literally all around us.
We wake up early to give ourselves time to cover the almost 200 miles to Yosemite Valley.
The cars aren't too frequent because we are literally at the road's end in the middle of the Sierra, but the third car of the day decides to pull over for our not-yet-too-smelly selves. Two kind California-born ladies escort us westward, accelerating our progress towards Yosemite.
We are dropped off and immediately catch a lift from a Swiss couple who, unfortunately, are heading the wrong direction at the next junction, and so our quick hitch turns to more waiting.
As boredom sets in we decide to saunter down the narrow, winding road in search of a turnout or friendly looking trailhead.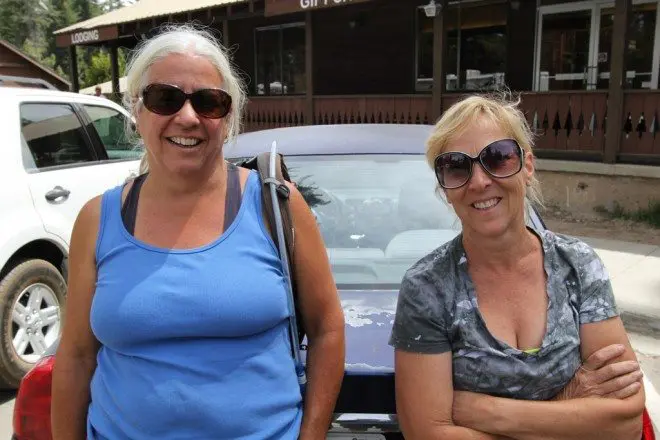 Cars now whipping around blind corners in either direction, our jaunt down the shoulder-less road was maybe not the best of ideas, but soon we find ourselves a nice parking lot to loiter in front of.
Our outstretched thumbs again served a purpose.
Only thirty minutes of waving to motorists and a pickup stops – HUZAA! We jog over (before they can escape) and a man emerges to ask us where we are going. "Yosemite, or as close as you can get us."
"We are heading down to Fresno, and there isn't much room in the cab, but if you are alright riding in the bed, then we'll give you a lift," he says.
We get in.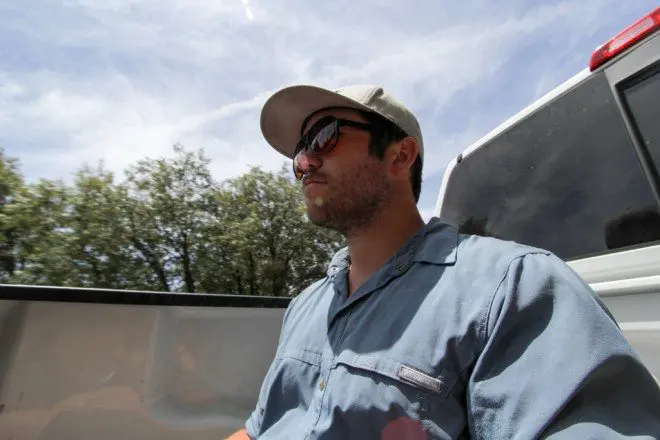 He takes off as if to have already forgotten about his new (and incredibly precious) cargo.
Moist informs me that should we be spotted, it will be a $200 ticket to the driver (so not my problem) for each passenger (note: I have not independently verified this information, so direct any complaints to Moist).
We bounce around the pinball machine of junk that is this man's truck as we rocket down the mountain in a free fall.
Once we get onto the highway (and into the blistering heat) we lay flat to avoid drawing attention, and of course to cover our bodies in horrible sunburns. Our assholes still clenched, we are relieved to see stoplights appearing above us. We're almost to town.
We turn into station and finally can breathe again. "This is as far as I can get you," our chauffeur says and we thank him as he heads into the store (most likely to buy a sixer of Bud and a pack of Reds).
As we pull our packs out of the back, I turn to Moist, "Did you see anyone go into the store with him?"
"Nope," Moist says as I peer into the car and see nobody else in cab.
"Then who was the 'we' that guy was referring to when he said that we couldn't sit up front?"
Fucking weird.
Luckily it's only two miles to the nearest on-ramp, and even luckilyer, it's only 105 degrees in the hell hole of Fresno today.
Not long after reaching the freeway we are already becoming discouraged with our situation.
We are clearly the first hitchhikers this part of town has (maybe ever) seen, and after being harassed and glared at for a couple of hours, we retreat to a nearby Carls Jr. Somewhere in our smörgåsbord of inhumanly treated animals and infinity fountain drinks, we find the courage to try our luck once more.
Another hour passes and I am ready to call it a day. A trip even. Even without the heat and harassment, Fresno is not a place I would want to be (and it is a place that I will never be returning to).
However, as per usual, everything worked out – or so we thought.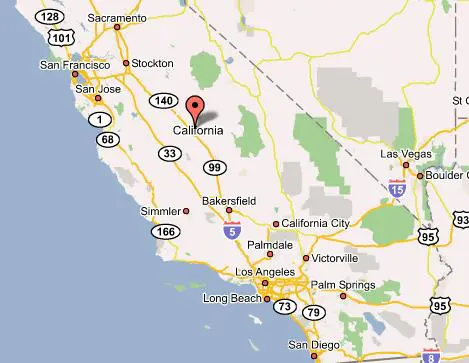 The raspy voice of an older, heavily tattooed man invited us into his car and we happily jump in.
His dank tobacco-inspired musk filled the car as we drove off in search of our destination and he told us of his hitchhiking past. Unfortunately he was only driving a few exits up, but anywhere was better than where were.
We get dropped off and find ourselves on a road with no space for cars to pull over before getting onto the freeway as they rocket past us at 50 miles per hour. There is however a stoplight just past the on-ramp that causes cars to back up during the red.
After what seems like at least another hour a girl yells to us, "Are you guys okay?"
"We'd be a lot better if you could give us a ride to Yosemite," I shout back in desperation.
She laughs and drives off.
Bitch.
An eternity passes and we are ready to call it quits. Having given up on the thumb, we are searching for where we will camp out as a horn-honking car pulls up next to us (stopping traffic behind it). We look up to see the girl from earlier.
I love you.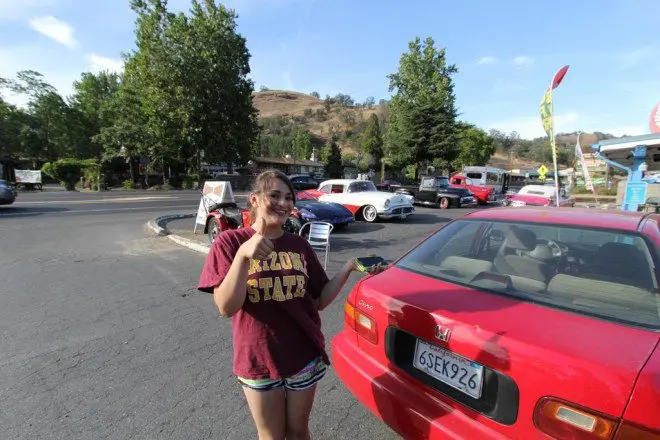 Now that we were out of the city and well on our way to our destination, the hitches came easy.
Two more rides (one unsolicited and one that required a driver go out of their way to drop us off) and we found ourselves at the entrance to Yosemite.
We managed to talk our way into the park for free by (nicely) saying that if they wanted us to pay then we would instead catch a ride into the park with a car (because you pay per vehicle, not per person).
However, this was not the end of our journey.
Once inside Yosemite, it is still another 35 miles down into the Valley. Again, we broke out the thumbs.
Hitching inside national parks is always a tossup because tourists are fickle when it comes to picking up hitchhikers, but one of Yosemite's (and many other park's) other demographics, hiker trash, will happily help out their own.
Why I still even choose to acknowledge these manufactured expectations is beyond me.
Our final two rides of the day come from 1) a Christian youth camp van from San Francisco and 2) a woman from Ohio who is road tripping around the country with her two kids (what a wild ride that was).
Well after dark we stroll into Camp 4 and managed to indirectly solicit an invitation to stay with some folks who had secured their campsite through the proper channels (i.e. they paid for it).
We lay out our sleeping bags and are finally able to relax.
Hitchhiking is exhausting.
Continued in Hiking Yosemite Part II: The Valley To Clouds Rest.