The SPOT Gen3 Satellite GPS Messenger is a satellite messenger (not a personal locator beacon, PLB) intended for tracking, communication, and calling emergency services. It weighs 4 oz / 114g (this includes the required 4 AAA batteries) and uses GEOS satellite technology (more on this below). SPOT devices (the Gen3 included) require a subscription to function. Subscriptions start at $11.95/month (paid annually), but (again) more on this later.
The SPOT Gen3 has one-way messaging meaning that allows you to send but not receive messages. There is a smartphone app, but it does not interface with the messaging side of the platform (messages need to be pre-programmed via the web). Any and all changes/updates to your messages, recipients, or device must be made online (more on the app below).
---
Weight

Features

Ease of Use

Messaging

App/Website
---
Testing Conditions
I used the SPOT Gen3 during a thru-hike of the Continental Divide Trail. This adds up to nearly five months of continuous use with nightly check-ins and occasional custom messages being sent. I have never had to use the SOS button on my SPOT device and I never had to use the non-emergency assistance button.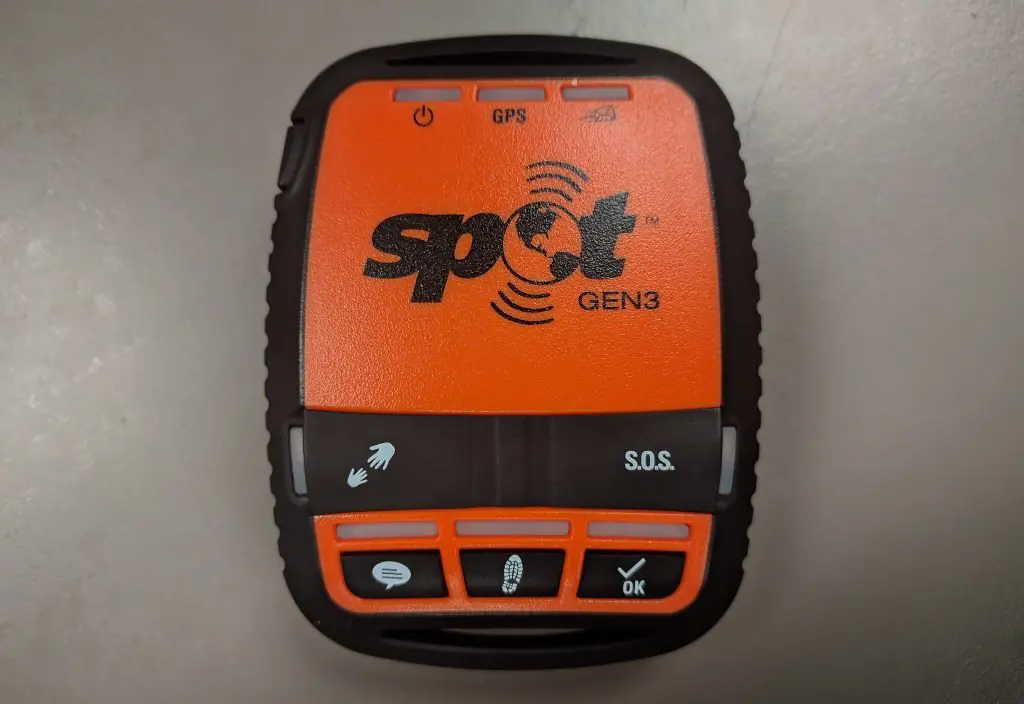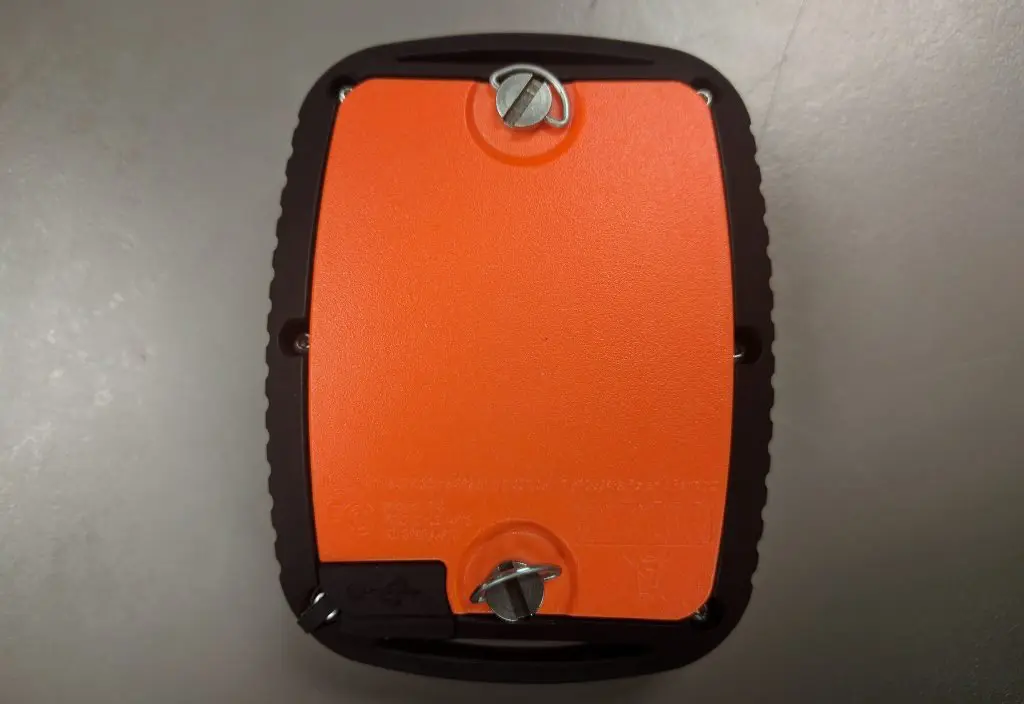 ---
SPOT Subscription Information
The SPOT Gen3 requires a subscription to function. Subscriptions begin at $11.95/month (paid annually).
All SPOT plans have a $19.95 activation fee.
All plans include "Basic Tracking" which allows for tracking intervals of 5, 10, 30, and 60 minutes. If you would like 2.5-minute tracking as well (SPOT calls this "Extreme Tracking"), it costs an additional $4.95/month or $59.40/year with a contact plan and an additional $6.25/month with a flex plan.
There are both contract (annual) and "flex" (monthly) plans available for SPOT devices.
Find out more about the SPOT Gen3 subscription options here.
---
The Specs
Weight: 4 oz / 114g (with lithium batteries)
Height: 3.43 in / 8.72 cm
Width: 2.56 in / 6.5 cm
Thickness: 1 in / 2.54 cm
Operating Temperature: -22°F to 140°F / -30°C to 60°C
Operating Altitude: -328 ft to 21,320 ft / -100 m to 6,500m
Water Resistance: IPX7 (Submersible up to 3 ft / 1 m for 30 minutes)
Vibration Rated: Per SAE J1455
Humidity Rated: MIL-STD-810F, Method 5073, 95% to 100%
Batteries Required: 4 AAA
Messaging Capability: One-way
Altimeter: No
Subscription Required: Yes
MSRP: $150
---
The Features
S.O.S. notifies emergency services via GEOS International Emergency Response
Offers custom messages for checking in
Customize tracking rates at 2.5, 5, 10, 30 or 60 minutes
Twice the battery life of SPOT 2
Motion-activated and continuous tracking options
Help/SPOT Assist lets personal contacts know you need non-emergency help
Check-In/OK: sends pre-programmed text with GPS coordinates
Near real-time online tracking for via GPS waypoints
Subscription-based service (subscription costs not covered in device purchase)
100% satellite technology
---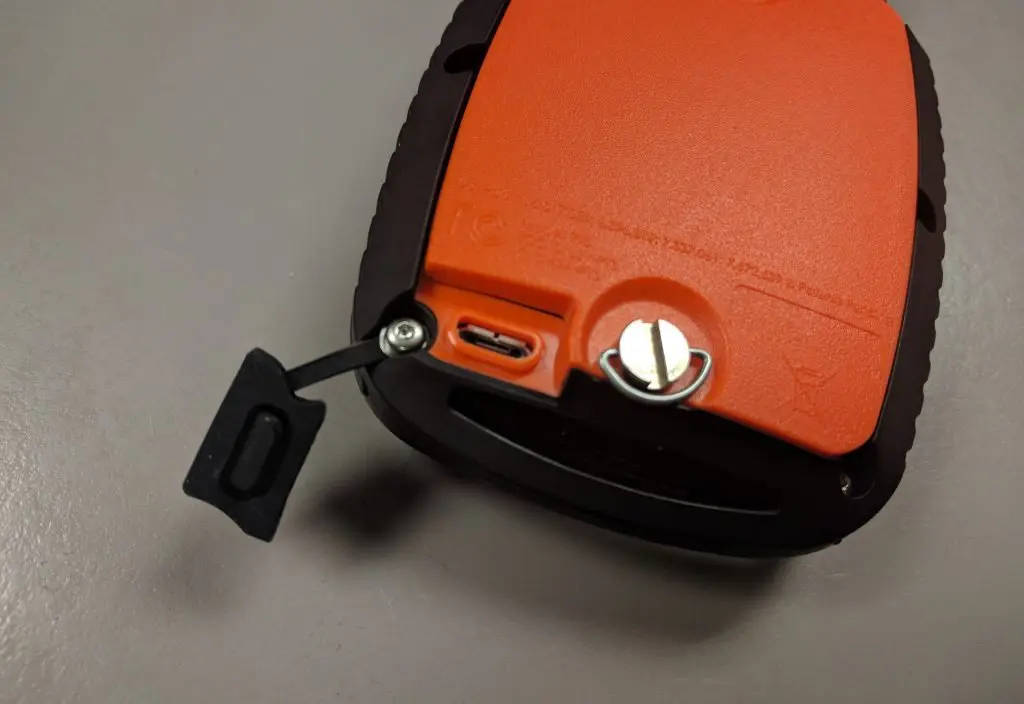 ---
The Good
The Weight: The SPOT Gen3 Satellite GPS Messenger is lightweight at 4 oz / 114g (including 4 AAA lithium batteries). Pretty simple. A lot of feature-heavy satellite messengers and personal locator beacons (PLBs) can be bulky and heavy, but the Spot Gen3 does not have this problem (but remember, the SPOT Gen3 is not a PLB – more on this below). You can easily keep it lashed to your backpacks shoulder strap, in your fanny pack, or in a hip-belt pocket without issue. Remember to keep it handy as you're going to want to use it in case of an emergency and if it's buried in your pack it might not do you any good.
The Tracking: The SPOT Gen3 does a solid job at tracking and offers five different intervals: 2.5, 5, 10, 30, and 60 minutes; you'll have to pay extra if you want 2.5 minute (or "Extreme Tracking"). You will have to do some additional configuration (before setting out) and provide anyone wishing to track you with a link they can visit to do so. I didn't use tracking too much because it drained the batteries (two full days of hiking and you'll need to replace and/or charge them). That said, if you don't have a clear view of the sky (trees, canyons, hot air balloons, etc.), then you may experience some poor tracking results.
---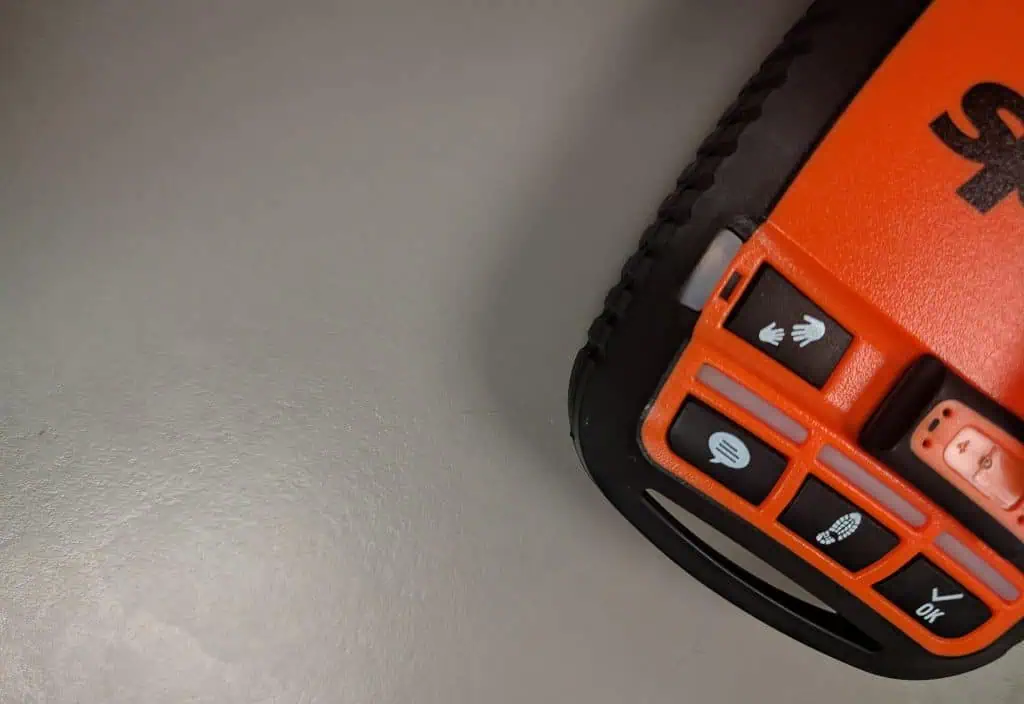 ---
The Okay
The Subscriptions: Subscriptions for the SPOT Gen3 Satellite GPS Messenger don't come cheap. For example, if you wanted just one month worth of SPOT service for a summer backpacking trip, it would cost you a minimum of $59.85 (a $19.95 activation fee, a $14.95 monthly fee, and a $24.95 "flex charge" that you must pay annually to use your SPOT device on a "flex" – i.e. monthly – plan). If you want a contract plan, you'll still pay a $19.95 activation fee and then be tied to a 12-month commitment of $11.95/month – $143.30/year). Basically, if you're going to use your device for six or fewer months, it makes sense to get the Flex Plan.
The Reliability: The SPOT Gen3 is not a personal locator beacon (PLB). Yes, it uses "100% satellite technology" but this isn't as great as it may sound. PLBs use COSPAS-SARSAT satellites via a 406 MHz signal. SPOT does not use this stronger (more reliable) frequency. The SPOT Gen3 is a satellite messenger, not a PLB. If you're looking for something that you're going to be potentially staking your life on (and not just something to check in with friends/family and track your outdoor adventures), then I would think twice before going with SPOT.
The Messaging: The SPOT Gen3 has four messages: a check-in, a non-emergency message, an SOS message, and a custom (programmable) message. The check-in and custom messages are available via uncovered buttons on the front of the device whereas the non-emergency help and SOS messages are accessible only after lifting up small flaps (so that they cannot be accidentally pressed). I had a few instances where my messages failed to send during the course of my thru-hike. This is what makes me skeptical about needing it in a true emergency.
---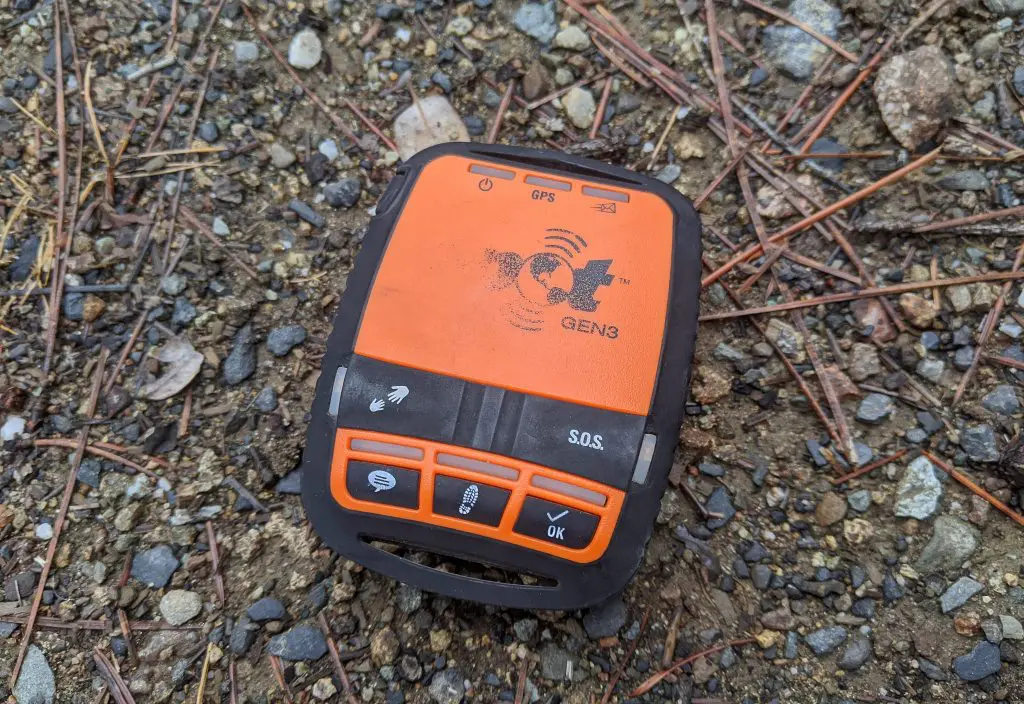 ---
The Bad
The App: The SPOT Gen3 has an app that you can install on your smartphone, but it's fairly useless. It is buggy, it lacks all the features of the website (which are a mess on their own), and basically just exists so that SPOT can say "we have an app!" You can't alter your messages, the recipients of your messages, or connect directly to your device (data is required to use the app). The Android app has 3/5 stars and the iOS app has 2/5 stars. The apps are basically useless.
The Customer Service: The SPOT customer service is not great. They have "24/7 customer service", but they use call centers and most of the customer service reps are working off scripts. Some in-house customer support agents would likely do them a lot of good. They also have some dodgy practices like not allowing you to cancel your service online and not allowing you to turn off auto-renewal.
The Website: The SPOT website is not great. It's nicely laid out (until you attempt to log in as a SPOT user) but when you drill down and attempt to find out things like "How much is it going to cost me to use SPOT services for a month?" or "What does the online interface look like?", that's when things get tricky. Activating your spot and signing up for additional services takes you through some truly clunky pages – many of which I would not trust with my personal details or credit card information.
---

---
Who is it for?
Beginner Backpackers: The SPOT Gen3 could be an okay choice for beginner backpackers staying close to trailheads who want to check in with loved ones on short overnight trips. That said, I probably wouldn't recommend this to beginner backpackers since the cost of the subscription (even just for one month) is so high.
Weekend Warriors: If you're getting out frequently, don't need two-way messaging, and aren't too concerned about calling for rescue, the SPOT Gen3 could be an okay choice for tracking your adventures. That said, if tracking is your main concern (and you aren't worried about real-time tracking) there are plenty of better devices that can do this without a monthly subscription (like your phone, for example).
Thru-hikers: The SPOT Gen3 can be a neat thing to have with you on a thru-hike, but if safety is your main concern, then I would look elsewhere. Honestly, for thru-hiking, there's no reason you shouldn't be seriously considering the Garmin inReach Mini instead of a SPOT device.
---
Most-popular Alternatives
---
Conclusion
I used SPOT Gen3 Satellite GPS Messenger on a thru-hike and that's pretty much the end of my relationship with it. Honestly, there are few use cases for backcountry hiking where I would recommend a SPOT Gen3 device.
That said, there does exist a market for SPOT – but I think this market is mostly deceived by a friendly-looking website and a low device price. If you are still interested, check out the SPOT Gen3 Satellite GPS Messenger here.
---
Find It Online
---
This page contains affiliate links, which means at no additional cost to you, I may receive small commissions for purchases made via these links. This helps to pay the bills and keep the site up and running. Thank you for your support!