No matter how much you read or how many videos you watch, the Continental Divide Trail can be a (seemingly) overwhelming thing to plan for. To help you
Once you've decided what gear to get, where you (think you) want to resupply, and when you're starting your adventure, what comes next? Wait? That's boring. How about, "read advice from last year's class to either call into question everything you've been doing or maybe confirm that you've been on the right track"? Yeah, that sounds more fun.
As part of the CDT Hiker Survey, I ask hikers what advice they have for the future generations of hikers. The one thing you need to remember when reading this is that each point below is the advice/opinion of a single person. None of these should be taken as gospel and not all of these will apply to everyone, but some of these will apply to someone. Got it? Cool.
---
CDT Advice from the Class of 2020
As a prospective CDT hiker, you will hear all about how the CDT has "so much road walking". Honestly, there isn't that much paved road walking, and the dirt and gravel roads will actually be something you look forward to by the end (or even beginning) of your hike. Why? Because a bunch of the "trail" is actually not a trail, and you will relish the ease and certainty of a dirt road over a crap trail.
Don't quit. Don't give up.
Let yourself take time to have fun. Every moment is living in the moment on the trail and things will sort themselves out.
Take trail zeros and bring oil to add to meals.
Don't just take the shortest route. It's not worth skipping beautiful sections for road walks or shortcuts. Take the Gila River alternate as long as conditions allow it. Check your maps/Guthook often. Don't tempt the lightning. Be ready for a lot of solitude.
Don't pack for your fears.
HYOH, for real this time. The CDT is an adventure. Don't let the red line define you as a hiker.
Look at the trail in sections and focus only on completing each section as you come to them; they will fall into place and before you know it you'll be finished.
---
---
Don't underestimate how much food you will need for 80 mi / 129 km through the Winds (Wyoming). And bring at least two extra pairs of socks. Embrace every opportunity to slide down a snowy slope because it saves postholing downhill and it's fun.
If you've hiked the other long trails, don't fall victim to the hype of the CDT being especially more difficult than the others. It's different, but the hype is overblown.
The CDT is a lot of miles to do in a year, be ready to do the miles each day. Consider going NOBO for that reason – more daylight hours to hike.
Be flexible with your schedule so that you can hike the CDT (and not the alternates) through Colorado – meaning don't start too early.
While I started in good physical shape, I wish I had trained to be more superhuman.
Some days you'll crush it. Some days take it slow. Don't hyper-plan everything.
If you think something is injured, get it checked out before pushing on.
Train with a pack.
---
---
Do it, but don't expect you will tell the trail how you're going to conquer it. Be flexible and open-minded – but hike every daylight hour of every day.
Have fun on your hike and travel as light as you can.
Hike your own fucking hike. Other hikers will try to control your hike but just follow your own line and have fun.
The trail will teach you what you need to know, so be patient and learn.
It is possible – even advantageous – to do the CDT using a "two-car" method, as long as your trail buddies don't quit!
Rodent hang your food when not in grizzly country.
The most important step you can take is the NEXT step. Things can and will get better.
The mental aspect of the CDT is a larger factor compared to the other two long trails. Even with Guthook, you will need to frequently make sure you are on the correct road, trail, or route. You will need to balance your water strategy. There are sometimes, such as some road walks, where you can tune out and listen to headphones. Other times you will need to be dialed in and focused on terrain, junctions, and water.
It gets cold!
Don't over plan or overthink things.
Know why you are hiking (mental) and always listen to your body (physical) and remember to enjoy everything in-between (spiritual)
Thru-hiking is easier than we think.
---
Have you hiked the Continental Divide Trail? Have some advice for future CDT hikers?
---
Support the CDT Survey
I get a lot of people asking every year how to support the surveys and beyond sharing them with your close-knit bubble of weird hiker friends, the best way to support the Continental Divide Trail is to donate on Patreon. You'll get access to exclusive posts, discount codes, live streams, and super extra cool stickers so that everyone will know how cool you are.
If you're not into Patreon, that's cool, you can always Venmo @halfwayanywhere or PayPal [email protected]
This is not expected. The data collected in the CDT Survey will always be free and accessible to everyone who wants/needs it. That said, your support is very much appreciated and helps to pay the website (and survey) bills.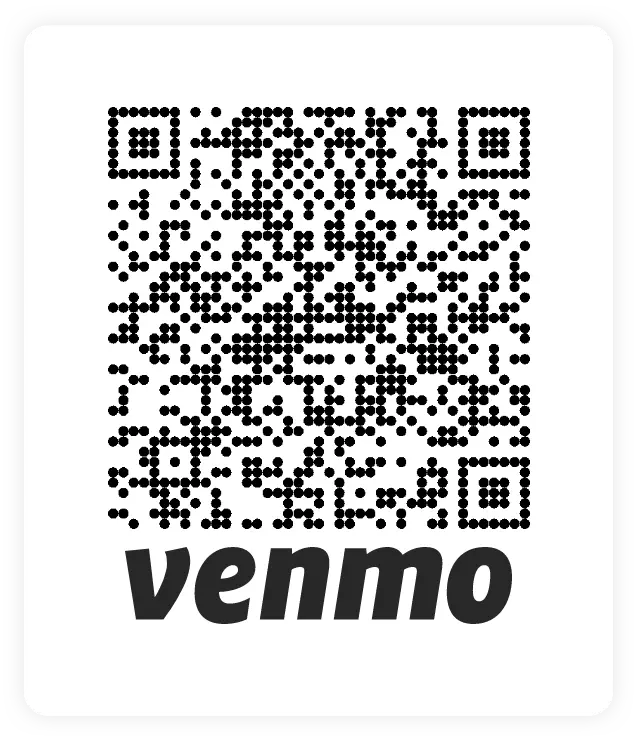 ---
---