Those who have been following Halfway Anywhere for a while now may know that it will be impossible for me to permanently integrate back into society's web, and that I have lingered in the Land of the Rising Sun for far too long.
So what the hell am I going to do about this? Probably something drastic.
Enter The Continental Divide (National Scenic) Trail, or CDT, a 3,100 mi / 4889 km footpath from Mexico to Canada across five states: New Mexico, Colorado, Wyoming, Idaho, and Montana.
Wait. What? I thought you hated hiking!
I DO! But think of the adventure!
THE CONTINENTAL DIVIDE TRAIL
The Continental Divide Trail was established on November 10, 1978. It passes through 25 National Forests, 21 Wilderness Areas, 3 National Parks, 1 National Monument, and 8 BLM Resource Areas.
It gets its name from the Great Continental Divide, which is a drainage divide that runs from the Bering Strait (between Alaska and Russia) to the Strait of Magellan (at the southern tip of South America). In the United States, the Great Continental Divide separates the watersheds that drain into the Pacific Ocean from those that drain into the Atlantic Ocean.
The Great Continental Divide is shown in red below.
However, unlike the other two pieces of the "Triple Crown", the Pacific Crest Trail and the Appalachian Trail, the CDT is not finished yet.
Not finished yet? What the hell does that mean?
That means that in many sections of the CDT hikers need to bushwhack or roadwalk to connect stretches of the trail.
According to the Continental Divide Trail Coalition, approximately 2,345 mi/ 3,774 km of trail is completed, leaving 755 mi / 1,215 km of "trail" for hikers to find their own way (at the time of writing this).
The distance breakdown by state is as follows:
Montana/Idaho | ~980 mi / 1,577 km total, ~350 mi / 563 km to be completed
Wyoming | ~550 mi / 885 km total, ~80 mi / 128 km to be completed
Colorado | ~800 mi / 1,287 km total, ~200 mi / 322 km to be completed
New Mexico | ~775 mi / 1,247 km total, ~125 mi / 201 km to be completed
The highest elevation reached on the Continental Divide Trail is Grays Peak in Colorado (14,270 ft / 4,349.5 m) and the lowest point is at Waterton Lake in Glacier National Park in Montana (4,200 ft / 1,280 m).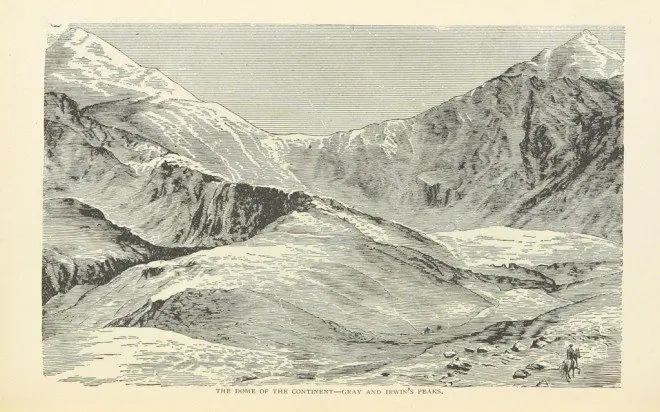 NEXT STEPS
In the coming months I will be asking questions, doing research, and loosely "planning" (since we all know that planning is useless) a CDT thru-hike.
Will this dream come to fruition come next hiking season? Maybe, maybe not, maybe fuck yourself.
All I can say for sure is that barring an equally epic adventure (second tour of the PCT?), or dramatic shift in my lifestyle (crippled in a tragic accident?), a thru-hike of the Continental Divide Trail is high on the list of things to do.
I guess we'll just have to wait and see what happens.