While completing the Pacific Crest Trail Hiker Survey hikers share the moment(s), if ever, they found themselves in a situation where they felt they were in legitimate danger or when they were legitimately afraid.
The Pacific Crest Trail is a test of mental, physical, and emotional endurance. Hikers don't get the luxury of dictating every aspect of their hikes. Nature's indifference, unexpected weather, or a badly timed road crossing can all result in hikers becoming quickly in over their heads.
It's not unrealistic to say that a Pacific Crest Trail hike could be someone's final adventure – you could end up caught in an avalanche, with heatstroke in the desert, surrounded by a forest fire, drowned in a river, or in a hitch with a drunk driver (if you have a bad feeling about a hitch, don't get in; wait for the next one). Hopefully, none of this happens during your (or your loved one's) hike, but it's possible.
WARNING! If you are worried about a loved one hiking the Pacific Crest Trail or you have doubts about whether you want to undertake this journey yourself, you should probably stop reading now (or maybe you should definitely read this).
The Horror of Weather
From the base of San Jacinto to White Water Preserve. Temperatures were well over 100°F / 38°C and there just was no escape.
Before Sonora Pass, we had gusts of 70+ mph / 113 km/h winds combined with rain, sleet, and hail for over 10 mi / 16 km on a ridge above 10,000 ft / 3,048 m. I thought death was around every corner.
I was halfway up Mount Whitney when a thunderstorm rolled in. I ran 4 mi / 6.4 km back to camp with thunder cracking right above my head and hail/sleet pouring down.
A freak snowstorm in the Sierra around June 22nd. I realized that if this continued I would be in trouble with not enough food but mostly that my kit wasn't ready for it. My feet froze and my shoes were wet. We stopped three hours into the day, set up tents, and got into our sleeping bags to get warm.
Going over Glenn Pass in a snowstorm with all my gear (quilt, base layer, jacket) wet from rain when I got caught out cowboy camping the night before.
Going over Sonora Pass in a snowstorm in June. It had rained all night and into the morning. As I continued higher up, the rain turned to snow, and soon it was hard to follow the trail. The new snow covered the boot tracks in the old snow, so it was hard to follow the footsteps. The scree around the snowfields was incredibly slippery with the snow over it, and I was quickly getting soaking wet. And then it started to thunder.
I got stuck in a severe thunderstorm close to Fishlake, Oregon. It was the second night I ever camped alone. Lightning was striking very close to my tent, it was so loud and bright. I thought I would die that night. I had to get off the trail after that night for a couple of days to recover.
I was caught in a sudden blizzard north of Lake Tahoe. In whiteout conditions, the trail was covered and hard to follow in about 45 minutes. I wasn't sure how long it would last. All of my gear was wet and soaked because of the rain that preceded the blizzard, so I was concerned about how cold the night would be or whether I would get hypothermia.
The Horror of Terrain
Climbing over a blowdown 15 mi / 24 km south of San Jacinto. I'm 6'4" (1.93 m) and couldn't get off the tree. Put my pack down to step on. Pack started sliding off the edge of the cliff. I grabbed a branch on a tree and had to hang as not to push the pack and me off the cliff. Then dropped 1 ft / 30 cm to the ground after the pack stopped sliding.
I fell from a log into Adams Creek during a water crossing in Washington, so for a few moments I was fully submerged in the running water.
I did a river crossing during a rain storm and I cried when I saw it. At the moment it felt like I didn't have another option and that I had to cross and I kept repeating "this is dumb" in my head and went for it anyways. It was dumb. I made it, but if I had made a mistake I definitely could have died.
Kennedy Creek crossing at 6 pm. The creek was very fast and full of sediment. The bridge was washed out, and good-sized rocks and debris were falling periodically from the cliff above the crossing. Not ideal in the least.
On one of the long water carries I got badly dehydrated and was scared I was about to become a warning story.
Nearly fell to my death near Idyllwild from sliding down a blowdown.
Walking through the burn areas in Northern California. A large branch almost fell on my head. I didn't feel safe enough to continue another 40 miles through a burned and unsafe wasteland so I made the executive decision to skip ahead.
When the paths were narrow in the mountains and made of gravel and the cliffs on the side were very long and steep. The death routes we called them, where a slip or stumble would cause our death. They were mainly in the Californian desert, a few on the way to Lake Tahoe and a few close to the Canadian border – 40 mi / 64 km I estimate on the whole hike.
The Horror of Snow
Before Carson Pass, there were three snow patches. One was steep and icy. There was a very small section of a few meters where a fall would have resulted in a slide over a cliff not far below. There were several moments with dangerous snow patches, but this one felt actually life-threatening.
Climbing up Mather pass in May. There wasn't a defined path so we went between scree and hard shear snow with no footprints/holds. Basically used the ice axe as a pick and slowly inched up on all fours. The lady behind us did not have an ice axe and had a scary close call.
Descending Sonora Pass – rock-solid snow blocked the trail. I attempted hiking down dirt and rock, but it was too steep and loose. Ended up cutting steps in the steep snow. I could have taken a nasty fall or even died.
I felt unsafe for others – when seeing them traverse snow slopes with no spikes and ice axe – horrified by some of the risks people were taking on snow.
Finding my own path down sketchy snow slopes with no one around did not feel safe. One time, in particular, I fell and snapped a pole. I had a bunch of sketchy snow passes to do the next few days with one pole I didn't trust and no one around to witness if something horrible happened.
In the snow in Washington. Sometimes so steep that you couldn't self-arrest even with an axe.
The Horror of Hitchhiking
There were two hitches where I felt unsafe, one in which the driver made extremely inappropriate comments to me as a woman, and one in which the driver was drunk and swerving all over the road back to the trailhead from Etna.
Three different times I got a hitch only to realize partway through the drive that the driver was drinking in the car and/or actively drunk.
One sketchy hitch where the guy wanted the girls in our group to ride up front and my friend and I to sit on a pile of trash in his truck bed. We ended up getting out before he drove off.
Got a ride from Molly in Etna. Her driving terrified me. She must've thought she was an F1 driver.
Trying to get a hitch into Acton. An odd guy who wanted to give only one of us a hitch didn't leave us alone. Something was off about this guy. He kept following us and even drove around in Acton looking for us after we got another ride.
I had multiple uncomfortable encounters after accepting a ride from someone, who turned out to be creepy or aggressive, or intoxicated.
We had many hitches where I felt unsafe because the person giving the ride said or did something that was sexist/racist/homophobic.
One dangerous situation was when we got a ride from Red to Seiad Valley. He should not be allowed to drive.
First was being in an uncomfortable trail angel situation in Sierra City. His name was Ross, he was drunk driving.
The Horror of Humans
A man walked into my campsite and was being creepy, staring at me in a way that made me uncomfortable. He left, but then returned an hour or so later, wearing only his underwear, to filter water at the lake. He could have filtered water at this lake somewhere else, without walking through my campsite. I brought a rock into my tent that night in case he decided to "pay me a visit."
At a campground just north of mile 496, an unhinged guy was seen shouting at the sun and shooting a crossbow into the sky. I was warned about him by southbound hikers, so I had to stop for the night early, and I stealth-cowboy-camped in the shrubs on a hill, where I couldn't be seen from the road. Not a big fan of random threats of sudden violence.
Confronting the perpetrator who robbed a victim of their phone and tent poles. He yelled at me and another hiker for over an hour. Got the tent poles back.
It was too windy to pitch our tent anywhere approaching I-10, so we started to set up underneath it. A car slowly drove down under the overpass and just sat shining its headlights at us. It then turned the headlights off and kept slowly driving back and forth, gradually moving closer to us. We quickly repacked our tent as a male voice called out that he "wasn't creepy" and was just thinking about going for a walk, in the desert, in the dark. We hiked farther away from the road. I had stepped directly on a rattlesnake half an hour prior and the ease of human access to my tent was scarier.
Felt threatened by a hostile hiker.
After Cajon Pass, there was this non-hiker hanging out under the highway bridge. He approached me and threw a bag with a rattlesnake in it at me. He was acting very weird and I also thought his dog was going to attack me.
For the last stretch of the aqueduct, we took a shortcut on some dirt roads and suddenly heard gunshots that sounded like they were coming very close. We hid behind some bushes and one of our tramily members went where he thought the gunshots were coming from. We weren't sure what to do and how long to wait before calling 911. It turned out two guys were fooling around with guns in the desert and they stopped shooting for 30 mins to "let us pass".
One night when we were at a campground in Idyllwild. Another hiker had given us all very bad vibes, and he followed us back to our tents. I ended up sharing my tent with two friends that night so that none of us would have to be alone.
When a random guy masturbated right next to me while staring at me.
Getting shot at in Northern California, racist remarks in Northern California, being shoved off trail in Northern California, being told that I "need to keep moving" in Northern California.
The Horror of Town
On a bus in Mt. Shasta heading back to the trailhead. There was an older woman in the back of the bus who screamed and cried at me to get away from her when I tried to sit nearby. I guess she thought I was homeless or going to rob her? But she was whimpering and crying about "what right we people had to be ruining the world" and was yelling at the bus driver to make us get off the bus the whole route. Her behavior was so erratic and hateful that I was afraid she would do something to me or my friends who were just trying to ignore her. She got off the bus at Dunsmuir and like a light switch, suddenly sweetly hoped God would bless our trip… That encounter left me feeling weird and vulnerable for a while.
The creepy owner of Hikertown gave us a hitch to Weeville Market and slandered the market (because they're a competitor of his). He also had obscene objects in his back seat.
Stayed with a trail angel in Wrightwood who turned out to be hosting mostly female hikers and hadn't realized I was male when another hiker invited me. He was hostile and aggravated and said to another hiker that he was disappointed one of the women (early 20s) in our group hadn't slept with him (he was mid-40s?). He was also active on FarOut so we were scared to leave comments, worrying he'd come after us.
Mike's Place had a weird vibe, got out of there real quick.
Going through the tunnel near Agua Dulce with no one around and FarOut comments about a known male predator being spotted in the area during that week or two.
Had a good time at the Joshua Tree Inn. Then the conversation with the locals went south fast as they started talking about politics with me. I did not really respond, but they had very weird opinions on what happened in Ukraine and were close to becoming very uncomfortable because they misunderstood me.
Hearing gunshots near Big Bear and not knowing where they were coming from. Being from a country with not many guns this was pretty unnerving for me.
A white lady threatening to shoot a nonwhite hiker because other hikers had left trash around her place – basically being scapegoated for the behavior and assumptions of racist people and inconsiderate hikers
The Highway 50 crossing near South Lake Tahoe is insanely dangerous – like trying to cross a freeway without a crosswalk.
Slept below the I-10. Someone showed up half-naked during the evening and asked for drugs. Then he disappeared into the desert towards San Jacinto, and never came back, but we feared that he would during our sleep.
We stayed with a really shady "trail angel" in Sierra City named Ross. We were invited to sleep on his lawn, but then he and his friends got drunk and kept trying to get me and the other female hiker in our tramily to come to sleep inside. They also kept shining flashlights at us when we tried to sleep and had guns out on their deck that they were talking about shooting. We ended up packing up and leaving in the middle of the night and road-walking all the way back to the trail.
The Horror of Animals
Really intense encounter with a bear just outside Desolation Wilderness where it circled our camp, gnawed on bear cans, and bluffed-charged us. Legit thought I was a goner.
Around 20 mi / 32 km after Old Station, we camped on a ranch and thought we were going to get trampled by cows in the middle of the night.
The time Bigfoot followed me. I don't believe in bigfoot, but still, kinda think that was what happened.
I flip-flopped from Rainy Pass to north of Ashland, heading SOBO, and all NOBO/SOBO had passed through leaving the trail back to the wildlife. In the first 2.5 mi / 4 km, I saw a bear, heard coyote screams, two bucks almost charged me down on the trail, and had a coyote or wolf walk down a forest service road towards me. – I felt very exposed, alone, and fearful of the night.
Had a close cougar encounter. It behaved aggressively.
I got lost in the overgrown vegetation going into Seiad Valley. I could see where to go on FarOut, but I couldn't see the ground because of how dense the plants were. Stepped into a hole, and got stung by a nest of yellow jackets. I pulled myself up onto a log and literally climbed up a cliff to get to the trail.
In Northern California, I got rattled at by a snake that was completely hidden in thick overgrown bushes right on the trail. For the next 100 mi / 160 km, the trail was overgrown with the same bushes to the point where I often couldn't see the ground at all, and I worried about rattlesnakes with every step.
I startled a mother bear and her cub in the Sierra. I was alone. The encounter was pretty tense and the mother followed me while I backed away. Once I was far enough away, though, they ran off.
The Horror of Fire
A fire broke out 2 mi / 3.2 km south of us and started making a run north toward our camp. We had to pack up and hike out.
Camped in a crazy lightning storm just after Ashland, Oregon, and woke up to find the McKinney fire had exploded and that fires in Oregon were now raining ash and choking us out with smoke.
Camping at a lake the same night the Windigo fire started, it got smoky as fuck – I had no idea how much of that sort of thing is normal. The whole time hearing huge trees getting blown down all around us.
Coming down into Seiad Valley, California in the afternoon when it was 112°F / 44°C and then hiking through the McKinney fire out of Seiad Valley at 3 am to be evacuated into Oregon. We had no cell signal and no information about what was going on.
One night there was so much wildfire smoke that I slept in a mask. The wind was changing so I wasn't sure how close the wildfires were or if they were headed in my direction.
Coming around the shoulder of the Sierra Buttes and walking into a wall of smoke from the Mosquito Fire. I was already wearing a mask and the smoke was so bad I had to get off at Sierra City and skip ahead.
When the Mckinney fire started we were just outside of Seiad Valley and we watched it start. We barely made it into Ashland when the trail caught on fire. We were covered in ash and there was lightning all around us.
Have a tale of woe from a Pacific Crest Trail thru-hike? Leave a comment below and warn future PCT classes of the awfulness that awaits them on their thru-hikes.
Support the Survey
I get a lot of people asking every year how to support the surveys and beyond sharing them with your close-knit bubble of weird hiker friends, the best way to support the survey is to contribute via Patreon. You'll get access to exclusive posts, discount codes, live streams, and super extra cool stickers so that everyone will know how cool you are.
If you're not into Patreon, that's cool, you can instead Venmo @halfwayanywhere, Cash app $halfwayanywhere, or PayPal [email protected]
This is not expected. The data collected in the survey will always be free and accessible to everyone who wants/needs it. That said, your support is very much appreciated and helps to pay the website (and survey) bills.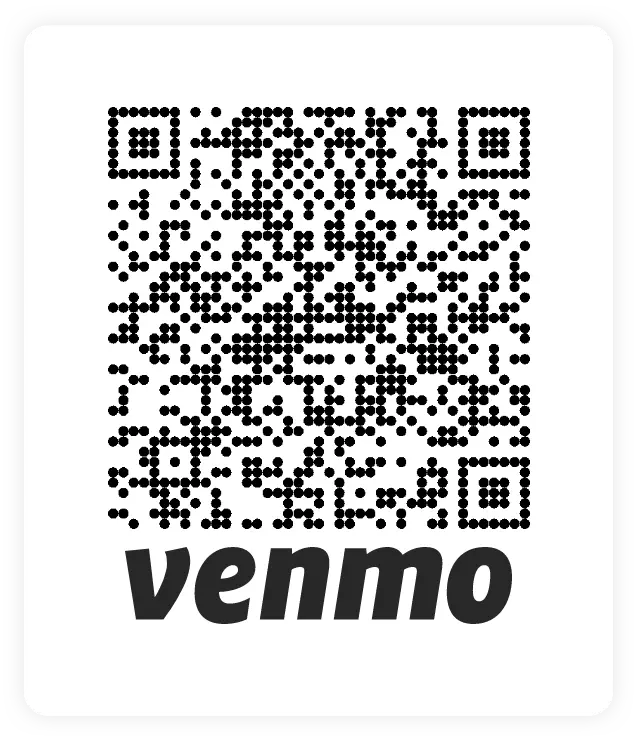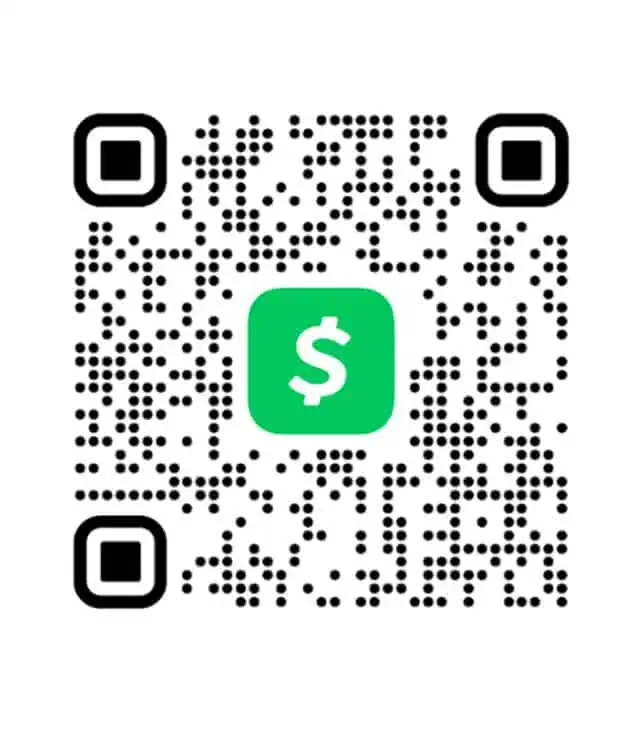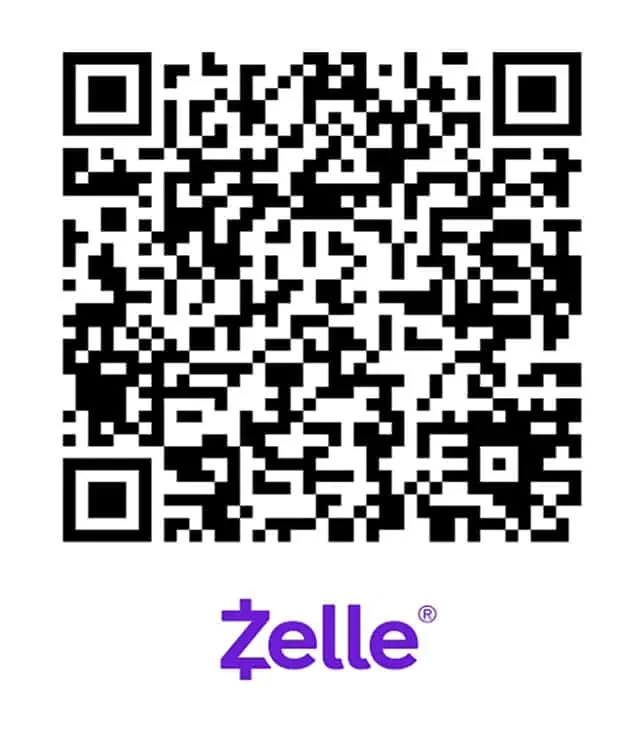 Pacific Crest Trail Survey Collection