In the yearly Continental Divide Trail Hiker Survey, hikers share both their lowest moments on the trail (physically, mentally, emotionally – the literal lowest point of the CDT is Waterton Canyon, Montana at 2,972 ft / 906 m), as well as when, if ever, they found themselves in a situation where they felt they were in danger or where they were legitimately afraid.
Hiking the CDT means more than blindly wandering down a path filled with trail angels eager to help hikers on their journey to or from Mexico or Canada. A lot of the trail can suck (and sometimes it sucks a lot).
It's not unrealistic to say that a Continental Divide Trail thru-hike could be someone's final adventure – you could end up caught in an avalanche (the San Juans can be dangerous early in the year), with heatstroke in the desert (the Bootheel is no joke), surrounded by a forest fire (a truly underrated hazard), or in a hitch with a drunk driver (if you have a bad feeling about a hitch, don't get in; wait for the next one).
Hopefully, none of this happens during your (or your loved one's) hike, but it's possible.
WARNING! If you are worried about a loved one hiking the Continental Divide Trail or you have doubts about whether you want to undertake this journey yourself, you should probably stop reading now (or maybe you should definitely read this).
All my gear was totally soaked through at 11,000 ft / 3,353 m in driving sleet after Hope Pass, set up, and wound up shivering hard in my sleeping bag all night. Not fun.

From lightning! I'd hiked out of Lake City, Colorado, and camped just at treeline (next 31 mi / 50 km all above treeline and 12,000 ft / 3,658 m). The first storm rolled in with crash after crash of lightning. It finally settled and in less than an hour another rolled in. Again 7-10 strikes of lightning a minute, all less than 2 mi / 3.2 km away, which continued for another hour. One hiker turned around the next day. It was so scary. And what do you do at that point? I just curled in my tent on my inflated air pad and hoped for the best!

Got caught in a crazy lighting and hail storm south of Chama, had to throw up my tent and cower in the trees for a few hours while the lightning hammered down on me. I had the goal of getting to a campground 8 mi / 13 km up the trail that day, so packed up and hiked into the night alone.

Got caught on a ridge during a lightning storm in Northern New Mexico. Should have bailed/set up my shelter earlier instead of continuing to hike.

Lightning lightning lightning lightning lightning lightning.

One night in the Collegiates (Colorado), I had already gotten rained on all day and picked a suboptimal campsite just to get it over with. Tent stakes didn't go in very well, but it stood up okay. Overnight it started sleeting. The sleet stuck to my tent, and the weight caused it to collapse repeatedly, making me get out to try to stick the stakes back in. Even from inside the tent I'd have to smack the walls all the time to try to shake the sleet off. Definitely got a little worried about hypothermia, but had enough time under my quilt that I stayed moderately warm.

Not being able to hold down water and keep hydrated in such a remote location made me very nervous. Plus my heart rate stayed very high even while resting at night.

I hit really bad storms in the Collegiates (Colorado) that scared the pants off me. I was on a 13,000-ft / 3,962-m pass with a 15 mi / 24 km stretch before I dropped below the treeline again when a big lightning storm with intense hail hit, and I had to push through. Later that same day, I got caught in a storm that turned into a whiteout blizzard, again above 13,000 ft / 3,962 m. I was so glad to make it safely into Twin Lakes.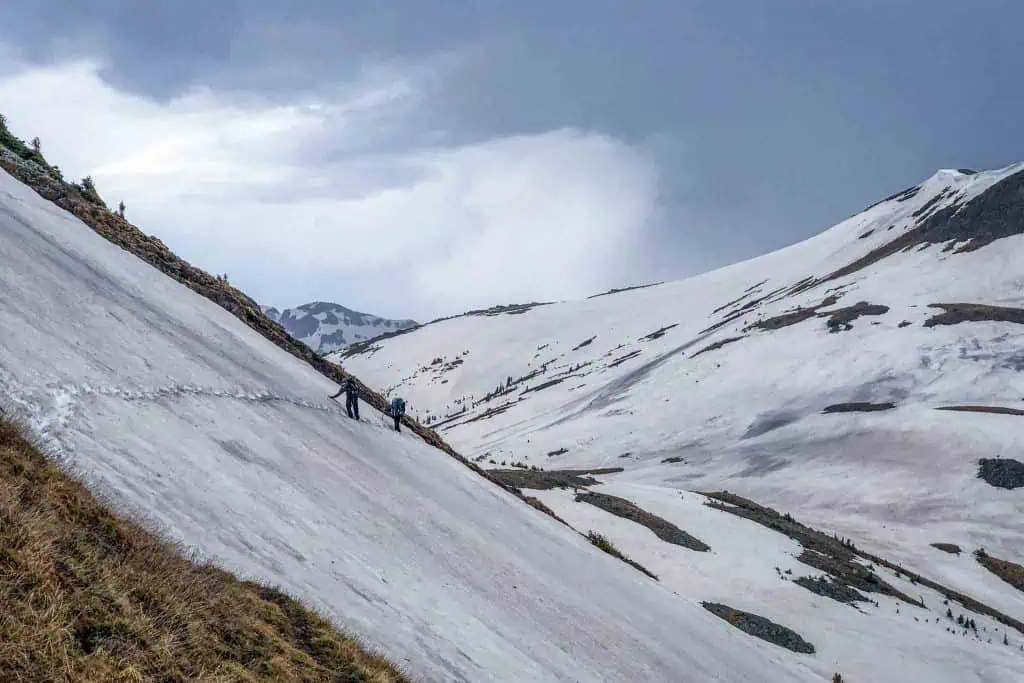 Being exposed during some gnarly thunderstorms, crossing a sketchy section of snow, and climbing over snow-covered blow-downs.

Climbing up a loose scree chute about 12 mi / 19.3 km south of Grays Peak (Colorado). Scary stuff for non-climbers.

Coming down off Wind River Peak on the High Route. Quite steep, and lots of talus and loose rock, way more so than any other talus field I've ever experienced. It took us 2 hours to go about 0.3 mi / 0.5 km.

Going over Edwards Peak to Grays Peak in Colorado. Twice – hail chased us off the first time, the second time it was just hard – there's no trail there.

Had to self-arrest twice when I started sliding down an icy slope. Had to dig out a snow ladder to get over a sketchy cornice.

Hiking a cross-country alternate in the Spanish peaks. The alternate was probably fine for a northbound hiker, but going down this field of scree and causing small landslides while jumping from boulder to boulder and worrying about tumbling down a snowfield was definitely not fun or safe.

I slipped climbing over the 100th downed tree coming out of the Scapegoat Wilderness. A broken branch on that tree gave me a very deep puncture wound. My first thought was, "I'm gonna bleed to death." Fortunately, it didn't bleed as much as I expected and I know first aid. 20 mi / 32 km later I was still alive, in a motel in Lincoln, Montana, thoroughly cleaning out the wound and getting advice from my sister, who's a nurse.

I took the wrong ridge off a mountain in Colorado and tried to cut across the slope to get to the trail instead of backtracking. It was steeper than it looked. I fell and didn't get injured, but I broke both trekking poles. Also, I'm pretty sure that it ended up taking way longer anyway.
Camped by a road in New Mexico and someone parked their car by me and ended up wandering over and looking in my tent. I was paralyzed with fear.

A guy on a motorcycle offered me a ride and then said he didn't have helmets but it was fine because there's no helmet law in Montana, terrifying ride.

I happened upon a man and a woman digging in some dirt on the shoulder and they had their truck parked off the edge of a forest service road. Got major scary views as the man got up with a hammer in his hand. I got the fuck out of there asap.

Two different situations of people (non-thru hikers) with guns in Montana.

I was on the Big Sky Cutoff and getting closer to Butte, Montana. I was night hiking along the road when a local pulled up. He was pressuring me to come to stay at his house and getting frustrated with me because he thought I was going to trespass on private land. I was actually just heading to a plot of BLM land I saw on the map connected to the road but he didn't buy it. He drove back 10 minutes later and questioned me again. I didn't end up staying where I had told him I was planning to stay safe. Just gave me some weird feelings.

Hitchhiking as a solo female, had men who picked me up and tell me I should be carrying a gun (I wasn't) to avoid getting raped/murdered and that they had a gun (they didn't use it/weren't threatening, just warned of bad things to come).

While walking on the highway in Idaho a guy on a bike rolled up with his gun and made us feel very uncomfortable. We kept walking and he eventually rode away.

North of Grays (Colorado) on a forest service road a man in a Jeep passed me twice and then stopped and asked if I had a gun or bear spray. He put me in a position where I either had to tell the truth and admit that I had no way of protecting myself while I was completely alone or lie and say yes so that he would leave me alone. He didn't understand that the only thing I was afraid of at that moment was him. I thought he meant well, despite his sexism, until he got more aggressive about it verbally, chastising and raising his voice about me not having a weapon. I just walked away and set up my bivy in the dark without my headlamp because I was afraid he would see where I camped if he came back.

There were other hikers I didn't trust and didn't want to be alone in the woods with (though the vast majority of hikers seemed safe).
Had three drunk drivers as hitches near Pagosa and Chama.

Road walking with no shoulder and semi-trucks passing by at 70 mph / 113 km/h less than 2 ft / 0.6 m away was sketchy.

I didn't feel safe in Butte, Montana.

Hitching into Santa Fe, New Mexico in the bed of a pickup doing 85 mph / 137 km/h and passing everyone was pretty scary.

Once a drunk man in Cuba, New Mexico tried to follow me to my hotel but I was faster than him.

Road walking on a highway without a shoulder.

Witnessing road rage right next to the road/trail heading onto the Gila Alternate just north of Silver City, New Mexico. Literally, two cars were parked at a trailhead and one rammed into the other. One of the drivers yelled to us to "call the cops."

A man in a pickup blocked the road I was walking in Northern New Mexico. I had to get off the road and climb over blowdowns to get around him. He got out of the truck and just stood there watching me, asked if I was with the others ahead of me, then kept watching me. Super creepy in the middle of the woods.
Accidentally got in between a mother grizzly and her cub in Wyoming.

Barking dogs getting close to my tent when camped outside of Lordsburg, New Mexico.

Heard lots of coyotes and was constantly looking over my shoulder the whole time. I'm more comfortable now, but early on that really spooked me.

Grizzly encounter on day four in Glacier National Park (Montana). Cougar encounter in the Gila (New Mexico).

I was pretty sure I'd be eaten by grizzlies but I wasn't.

Moose encounter during the rut.

There was one point I was going to start early in Northern Montana (before sunrise), started hiking, then just pitched camp again because of all the fresh bear scat I saw on the trail.
Low Points on the Trail
As a part of the thru-hiker survey, I also ask hikers, "What (if anything) was your lowest moment on the trail?" Yes, social media is filled with photos of sunrises, sunsets, and mountain vistas, but not of hikers pooping their pants, crying alone in their tents, or being swarmed by mosquitoes.
Read the following knowing that any one of these things could (and very well may) happen to you, should you find yourself on the Continental Divide Trail.
Terrible Moments on the CDT
I got hailed on for hours and then ate dinner crouched in a bear box to get out of the rain.

Leaving Grand Lake and hiking through thunder from 11 am to 7 pm, hiking through the rain for hours in a rutted burn area. I'd had enough of hiking alone through Colorado storms and just wanted to hitch back into town, but I didn't because the weather was supposed to improve the next day. I almost camped under some dead trees but decided to keep going through intense blowdowns and got a cut on my leg. When I finally set up camp and went to sleep, someone (a hiker?) was banging a pot and spoon all night. Maybe trying to scare a moose away? It was a long night.

Coming over a ridge to end what was my longest day so far on the trail (27mi / 43 km), only to see a new, active fire less than 10 mi / 16 km away and no way to escape but forward. I was not sure I would make it out alive given my info at that moment.

Giardia in Colorado – Colorado was tough enough without having to poop six times a day.

I got caught in a nighttime storm in the basin while cowboy camping. With strong winds, I could not set up my tarp and had to retrieve my sleeping pad which blew away 0.25 mile / 400 m. The only way to keep warm was to pack up and hike through the night until the storm subsided.

Eating dinner alone under a bridge surrounded by duck poop in Wilson, Wyoming while it rained buckets.

The week that I cried every night on the trail. I was really lonely and felt everything very strongly.

Crying because my boyfriend was hiking too slow and having second thoughts about bringing him on the trail.

I spent most of Colorado trying to keep up with a group, including a friend I started the trail with, who was faster than me, and I burned myself out badly. Outside of Winter Park, it caught up to me and I had multiple panic attacks on the trail and essentially had a breakdown. I had to separate from the people I was with and take some time off the trail to give myself the rest I had desperately needed for the prior month.

Sick and Injured on the CDT
Five days of Bob Marshall Wilderness (Montana) with COVID – fever, chills, aches, malaise, chest hurt, couldn't eat, pain.

I experienced vertigo for six weeks from a dislodged crystal in my ear (BPPV) while postholing through snow and low temperatures in Colorado (October and November). EVERY DAY was low. I would fall over unexpectedly, was continuously nauseated, and couldn't sleep well because the vertigo was the worst when I was in the tent/lying down. Had to do the Epley maneuver frequently. It heavily influenced my experience of Colorado.

Beginning of the hike my shoes were too small and I had mad tendinitis and was afraid of having a stress fracture. Immediately after sizing up the extra space in the shoes gave me mad blisters on the bottoms of my feet.

In Helena, Montana multiple members of our trail family got COVID, some dropped out, and people had to hike separately, which killed morale and caused tension.

Being so sick with giardia I could barely stand up.

Falling on blowdown and getting a puncture wound which required an emergency room visit and getting stitches.

Giardia in the San Juans (Colorado) and pooping my pants.

I packed out baby carrots from Ennis, Montana, and got salmonella poisoning from them. I had to hike two days (only 15 mi / 24 km) to get to a town. I couldn't eat anything and could barely drink water that whole time. And it was really smokey those days.
Why New Mexico Was Terrible
About halfway through my last state, New Mexico, I just wanted to quit. I was tired, hot, and fed up with the desert.

Fifteen miles (24 km) from the Southern Terminus, the trail was ill-defined and rocks were making me roll my ankle every other step.

Hiking for seven days in the rain through the middle of New Mexico. Monsoon season decided it wasn't done yet in early October. The first night out of Grants on the highway we were surrounded by rain showers and lighting, hiking into the night my body temp started to drop and I spent the night pretty uncomfortable and clammy in my shelter.

Hiking into Grants was a long, hot day. We were going fast because we thought a party member was ahead of us, but once we got there, they were nowhere to be found. We had inadvertently passed them, but spent the whole day trying to "catch up". Lots of guilt and fear came up while we debated if we had lost them (during which time, they caught up to us).

Walking in super strong winds in a sandy desert, sandblaster.
Why Colorado Was Terrible
Thirty-mile (48 km) road walk around Steamboat Springs Fire and the Great Basin: too hot, no shade, and not covering as much mileage as hoped for, per day.

A series of cold days in Colorado in October, especially the cold during the mornings. It was just going to keep getting colder and colder and I still had a long way to go. I was also behind most of the other hikers going south, I often felt like the last one.

After getting to and safely down from the Grays to Edwards Peak traverse. I was exhausted and frankly traumatized. It was so dangerous. I thought if Colorado was going to continue to be like this, I'm done.

Aside from the day I had to leave the trail due to my mother's death (certainly my worst day on or off the trail), I would say it was a day in the San Juans when a thunder blizzard forced me into an uncomfortable decision between a sketchy glissade or remaining on the ridge in extreme weather. After an intense glissade I set up my tent in a panic but everything was soaked in the process, leading to an extremely cold, wet, and unpleasant night. This was a physically dangerous day, and mentally and emotionally challenging as well.

By the end of Colorado, I was absolutely worn out and my mental state had deteriorated and I needed to reset and start hiking with other people.

Fighting through blizzard conditions in late June from Stanley Peak to Berthoud Pass.

Not being able to keep up with the other hikers while I was approaching Monarch Pass. There was a lot of snow. Because of my experience with snow, I truly was concerned for my safety. At one point, I expected to catch up to the others after climbing up onto a ridge through really sketchy snow. They were nowhere in sight. I stood on the ridge and yelled "FUUUUUUUCK!!!"
Why Wyoming Was Terrible
A freezing rain and thunderstorm storm in the Winds made the trail entirely sludge. I was whimpering and crying on and off from being cold and exhausted all day. The thunder and lightning had continued from the previous day when I had slept (didn't sleep at all) trapped on a ridgeline. Trying to get off the ridge was a mix of hiding under trees and running for cover when the lightning would start again. Our sleeping bags and everything warm we owned was soaked. It was truly miserable.

After going over Knapsack Col and breaking both trekking poles and getting a good cut in my shin.

At one point in the Winds I had lost my tent, my wallet, and my flashlight and my phone was dying and I had to bushwack over 10 mi / 16 km of wet blowdowns just to get to a spot where I had a chance of hitching into Pinedale to buy a new tent, flashlight, and phone, and I only had $50 in my pocket. Luckily I found a friend.

Getting shin splints going through the Great Divide Basin really wrecked my confidence and I wanted to quit but I made sure to see the section through and thankfully they started to heal once I got into Colorado and off the dirt roads.

The road walk into Rawlins (Wyoming) after the Basin. It was extremely hot and I didn't think it could get any hotter or flatter or that my feet could hurt worse but there we were. It also never helps when everyone you're hiking with is fine just hitching in and you're there to walk it, so a bit of jealousy knowing everyone who skipped ahead was already with town food and A/C.
Why Idaho/Montana Was Terrible
Spanish Peaks in Montana – overestimating my skill set and getting cliffed out.

My first night at Two Medicine before getting my permit and starting the trail the next day. I felt tired, overwhelmed, out of my league, unprepared – all despite having already hiked both the Appalachian Trail and Pacific Crest Trail.

In the middle of Montana, I had one day that was hot, boring, with lots of mosquitos, and I got a little GI distress and a lot of chafing.

Long water carry out of Lincoln, Montana with eight days of food on ridges. It was super windy and the heavy pack was a struggle.

The Bob Marshall Wilderness in early season – snow, sketchy water crossings, and a bazillion blowdowns. Fuck the Bob!

The Montana/Idaho Border where you just walk a forest road up and down.

When I got posterior tibial tendinitis and I had to take eight days off in Helena. I was faced with the possibility that it might be the end of my hike and that was an unbearable feeling. I had to make hard decisions to move forward. Namely, despite my deep conviction prior to getting on the trail that doing the Big Sky Cutoff would be "shortchanging" my hike in some way, I had to accept the fact that I would be hiking lower daily miles in an ankle brace (for what ended up being over 600 mi / 966 km) and give myself the grace to heal on the trail in order to maintain a continuous and unbroken footpath from Canada to Mexico.
On Quitting the Trail
After three weeks of hiking and slowly coming to the realization that I was not having as much fun as I had expected. It hit me hard but I knew that I was not hiking just to hike and if I didn't want to be out here I could go home. I eventually did and believe I made the right choice, but it hurt and still hurts that I wasn't able to go further. It's a big hike and there is no shame in stepping off.

Battling overuse injuries for over 500 mi / 804 km before getting off the trail.

When I realized my foot was hurt and it would take six weeks to heal. I left the trail for the year.

Camping alone when I'd flipped up to Idaho/Southern Montana away from the bubble because I was trying to finish to go back to school. In the end, I didn't have the heart to finish so alone – I was out there for the community and when I couldn't have that, it wasn't worth it to hike anymore.

In Colorado attempting to do five passes in a day. Called home crying about wanting to quit.

Great Basin (Wyoming), no water at the water cache. Resorted to drinking out of a disgusting cattle pond. A tramily member quit soon after.

My husband started with me but lost too much weight and got off at Winter Park, Colorado. I did the Appalachian Trail and Pacific Crest Trail by myself so I knew I could do it alone, but the harsh contrast of suddenly not having anyone else around, not even other hikers because I was between bubbles at the time, hit me harder than I thought it would.

Realized that calcaneus fasciitis was going to require the termination of this summer's hike.
Have your own tale of woe from a Continental Divide Trail thru-hike? Leave a comment below and warn future CDT classes of the awfulness that awaits them on their thru-hikes.
Support the Survey
I get a lot of people asking every year how to support the surveys and beyond sharing them with your close-knit bubble of weird hiker friends, the best way to support the survey is to contribute via Patreon. You'll get access to exclusive posts, discount codes, live streams, and super extra cool stickers so that everyone will know how cool you are.
If you're not into Patreon, that's cool, you can instead Venmo @halfwayanywhere, Cash app $halfwayanywhere, or PayPal [email protected]
This is not expected. The data collected in the survey will always be free and accessible to everyone who wants/needs it. That said, your support is very much appreciated and helps to pay the website (and survey) bills.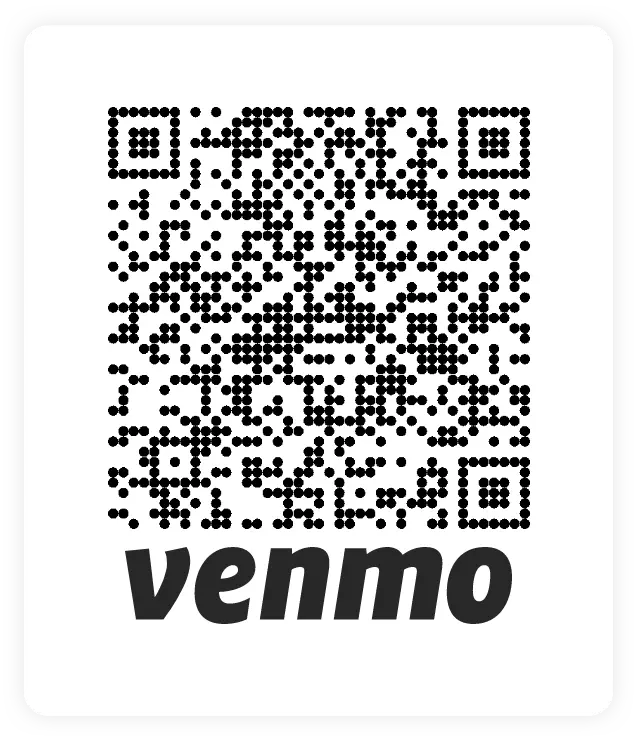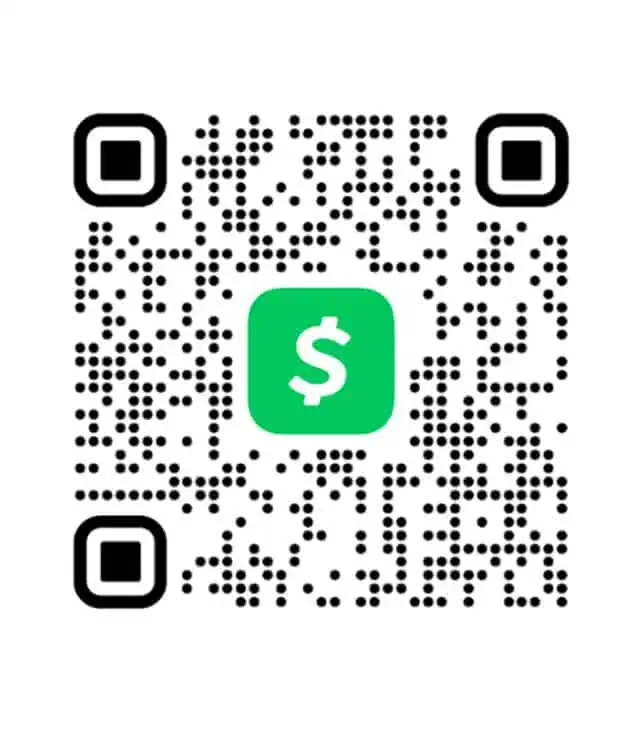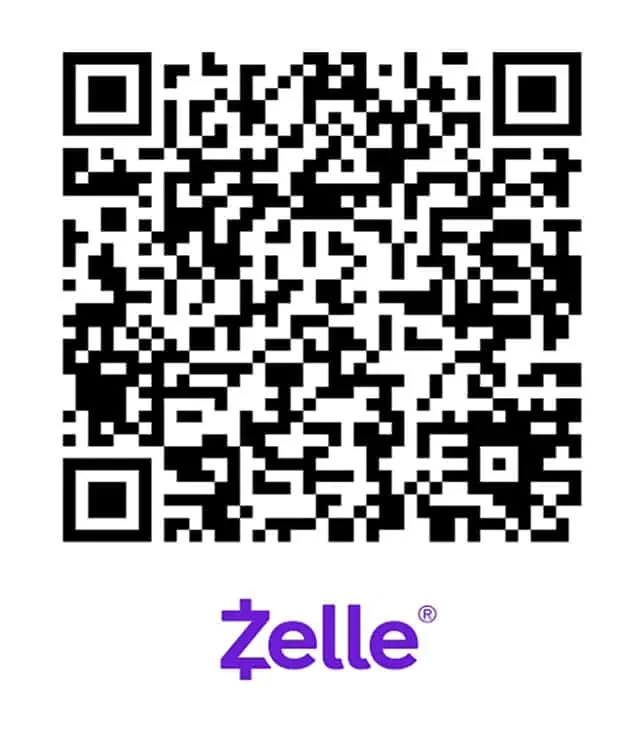 Continental Divide Trail Survey Collection