Hikers filling out the Pacific Crest Trail Hiker Survey are asked about their lowest moments on the PCT and their scariest moments on the PCT, so I thought it fair to also ask about hikers' best moments on the PCT as well.
Most of the moments hikers recounted were short and sweet. They range from hikers most enjoying simple things like camping with their trail families to grand early-morning ascents of Mount Whitney for sunrise.
Instead of selecting just some of the moments hikers reported as being their best on the PCT, I've decided to share them all. This is my first year publishing these accounts, so if you like this question (best moments) and format (publishing all hiker accounts), then let me know (either way) and I will adjust future articles accordingly.
Best PCT Moments
Remember that each one of these was provided by one hiker on the Pacific Crest Trail in 2022. This is why there are many duplicates (I'm looking at you Mount Whitney). I left the duplicates as-is to give the full impression of where hikers overwhelmingly enjoyed.
A lot of people hated it, but I loved the descent from San Jacinto – the epic views, and it was my first really big day
A nearo at a lake
About 40 miles before the Northern Terminus. Just friggin' beautiful up there.
Actually every day! why? Mostly I felt super strong, connected to nature and the lovely people on the trail
Adapting to the fire closure by taking a spontaneous canoe trip to Canada via Ross Lake
After the Sierra when I felt like I could breathe again.
All of the Sierra, but in particular: ice cold alpine lake swimming; the otherworldly beauty of Bighorn Plateau; Rae Lakes and Palisade Lakes.
All the kindness and wonderful people
All the moments where I realized how strong I had become both physically and mentally
All the passes in the Sierra. Being in Yosemite Valley. All of Washington
All the people/ fun times spent with people
All the short little moments I realized that I am actually doing the PCT with my wife. She had stage 4 cancer the year before.
All the snow in Oregon was awesome, some alternates I made up, especially in Goat Rocks taking the high route.
All the times I gotta swim!
All the times we ran into hikers we had not seen for a while. It brought me so much joy. Also getting up in the morning on a 'town day' and knowing it was a hike to a real bed and food!
all the unplanned events that just happened.
All-you-can-eat pizza Big Bear
Almost every day
Alpine dips before or after a Sierra passes. Wildflowers.
Always the people – the stories and the connections.
An early morning in Three Sisters Wilderness where I was hiking alone, it was just so beautiful.
Another highlight was all the berries in Washington. We lingered for over an hour just to eat berries.
Any kind of trail magic. Hitching with dogs in the car. Meeting other hikers again that I haven't seen for weeks or months. Getting out of the Sierra. Mayor Max. Mount Whitney. French Toast in every town. Packing out Mountain Dew and drinking it on the trail.
Anytime I reunite with a good trail friend who I didn't expect to see.
Anytime I was close to tears out of some combination of hunger/joy/exhaustion/overwhelming feelings
Approaching Mount Whitney in the dark
Arriving at John Muir Hut, sleeping at the base of Forrester surrounded by snow, sleeping with a view of Mount Adams.
At the beginning of the trail near Glacier Peak, I had spent all day struggling through snow and blow-downs, feeling completely exposed and isolated. I had only seen one other person in the past few days, and near the top of Fire Creek Pass, I was worried about where I would camp. Then, I found a tiny hill sticking out of the snow with a perfectly flat spot on top. I was right above a frozen lake, surrounded by nothing but snow-capped peaks, and it was the most beautiful sight I'd ever seen. I cooked mac n cheese while marmots ran all around me, and I just felt so lucky to be totally alone in the middle of this amazing wilderness.
Baden Powell covered in snow.
Bass Camp Music fest South Lake Tahoe!
Beginning my hike. Reaching each of the state milestones. Town adventures. Side quests. The Sierra and Washington.
Being around the people.
Being clapped into Kennedy Meadows South
Being near the top of Old Snowy with my wife and best trail friend as the sun set and being able to see Mount Adams, St. Helens, and Rainier all at once.
Being on the trail and finding a great spot to sleep.
Being part of a successful search and rescue mission in the Sierra. Yay for a happy ending!
Being reunited with 3 of my closest trail friends after not seeing them for months. We ended up hiking the rest of the trail together and traveling in the PNW after the trail.
Being reunited with friends, Old Snowy side trail
Being silly hiking all night on the aqueduct with a fun crew
Being with friends in the Sierra
The best moments were cooking group meals in town with the trail family at an AirBnb.
The best town day was a zero day in Bishop and celebrating someone's birthday.
Between Mount Hood and Bridge of the Gods.
Big Lake Youth Camp
Borrowing Hawaiian shirts and bikes at Lions Den in Mazama, so close to the end, and cycling with my trail family to the delicious bakery.
Bridge of the Gods.
Bridge of the Gods. It's iconic.
Bullfrog to Kearsarge pass. Unreal beauty. Felt like a dream. Also, cowboy camping all the time in the desert.
Cajon Pass [I-15]. The transition from the beautiful quiet solitude of the canyon to 8 lane nightmare was simply stunning.
Camping at 12k feet watching the sunset and listening to music that makes me feel nostalgic
Camping at Garnet lake in Sierra
Camping at Marie Lake right after a successful pass. Knowing that this might be the most amazing spot I'll ever sleep at in my whole life.
Camping at the base of Forester Pass
Camping on top of Muir Pass
Camping on top of Old Snowy
Camping with my trail family
Camping with trail family at night
Can't choose. Views and people. Tops of Sierra passes. Big Bear area finally feeling fit. Evenings eating dinner with the trail family. Staying with Scout and Frodo. And sleeping in just my inner tent night after night watching the stars in the desert.
Canadian Border
Capturing a stunning vista
Cascade Locks
Cascade Locks Trail Days and Goat Rocks
Celebrating the first 700 miles at Grumpy's
Climbing Donahue Pass and realizing I was in the real Sierra.
Climbing into Kings Canyon
Climbing Mount Whitney
Climbing Mount Whitney
Climbing Mount Whitney and going over Forester Pass was pretty awesome. Also watching the sunrise over Crater Lake.
Climbing Mount Whitney at the full moon and being at the peak for sunrise! Can't beat the beauty and sense of accomplishment!
Climbing Mount Whitney for sunrise. Do it!
Climbing Mount Whitney with a wonderful friend for sunset and having the peak to ourselves
Climbing Mount Whitney.
Climbing Mount Whitney. Going over Forester Pass.
Climbing Selden Pass and thinking about how beautiful the trail was and how glad I was that I didn't quit
Climbing the cables on Half Dome and summiting Mount Whitney are my top two. But if I had to choose a favorite moment actually on the PCT, it'd be hiking Mather Pass or all the amazing trail magic I received.
Climbing Whitney at night and making it to the sunrise with less than 10 seconds to spare.
Climbing Whitney was a huge highlight and I can't recommend doing it strongly enough. If the sunrise hike is intimidating, do it during the day!
Climbing Whitney, Goat Rocks alt, getting a hitch in a semi-truck.
Climbing Whitney. Encountering trail magic.
Coming down Forester Pass – first glissade, just incredible landscape, winter wonderland (before getting tired of the snow)
Coming down Forrester, knowing I'd survived the tallest point, a literal day after summiting Whitney
Coming down from Forester Pass into the "real Sierra" and seeing this fairytale nature, summiting Mount Whitney, finding a trail family with people you like, and taking long breaks in the Sierra at beautiful lakes.
Coming down from Forester Pass. I felt so proud for climbing that pass, with not even that much difficulty. And then the southside was so pretty, which I didn't expect.
Coming over Forester Pass and seeing the absolute beauty on the other side!
Coming to random places, meeting by chance other hikers there who recognize me and everyone is happy to see each other
Coming up over the crest to take in the Goat Rocks up close for the first time
Coming up to the ridge at Goat Rocks and seeing Mount Rainier and the knife's edge was absolutely spectacular.
Completing it and arriving at the Northern Terminus
Completing the Sierra and getting into Kennedy Meadows North
Cowboy camping – waking up to desert sunrises with the birds; opening my eyes in the middle of the night nearly blinded by a surreal, bright full moon and Milky Way blazing across the sky.
Cowboy camping at mile 144
Cowboy camping in the North Cascades
Cowboy camping on top of Silver Pass in the Sierra, watching the sunset with friends and just reveling in the view
Cowboy camping solo in foam creek basin near White Pass (Section K)
Crater Lake
Crater Lake cliff jumping
Crater Lake Rim Alternate for sunrise
Crater Lake sunrise, Whitney sunrise, a perfect night under the stars in Sierra talking about life with other thru-hikers, and so many more.
Cresting Forester Pass was much easier than I had thought/feared.
Crossing Bridge of the Gods
Crossing Forester Pass and entering seeing the most beautiful section of trail beginning.
Crossing into Oregon was a major milestone and I felt really motivated to keep hiking and finish the trail.
Crossing paths with folks I hadn't seen for a spell; it was such a delight and spirit-lifting to see those folks again.
Cruising down the trail with great music.
Cutthroat Pass and the rest of Washington Section L where other hikers around my speed finally caught up and the weather got more interesting than hot and cloudless. As an early July Washington LASH I was really missing out on the social aspect of the trail until Stehekin.
Day 2. Met great people and watched the sunset. Everything was wonderful and new and exciting. Felt like I was gonna make it
Day 5/7 section hiking really hit a stride, things started feeling easier and I became really confident we could complete our goal
Day one
Day one – putting my hand on the monument
Deep Creek Hot Springs
Deer, the views
Descending Forrester Pass, Northbound. Finally leaving the desert scenery and being surrounded by the granite cliffs, cascading waterfalls, and sky bluer than I've ever seen made me cry.
Did a 50-mile day into Cascade Locks where I immediately went on my first date with my now girlfriend (she met me at the trailhead with a bottle of wine and a hammock).
Didn't plan on going into town nor did myself and my friend need to, but some people we just met were and wanted ice cream. We then chose to stay the night and convinced the others to as well. Had a fun night with everybody and from this created our trail family.
Dinners with trail family at night
Doing 40 miles/10k descent, then doing 28 miles/10k ascent summiting San Jacinto the next day
Drinking beer and eating pizza.
Dude, the PCT was really amazing. Hard to single something out.
Eagle Rock
Eagle Rock. It's so beautiful. Not just the rock formation itself, but the ambiance, the giant meadow filled with some blue-green grass waving in the wind as you approach. It was amazing.
Early starts as the sun rises
Eating at the Stehekin bakery.
Eating dinner with others outside of the tent at camp
Enjoying NorCal with my hiking buddy, spending whole days together talking about everything.
Enjoying the views on many stretches of the trail.
Enjoying time with 20 dirty hikers sitting out the heat at Old Station gas station drinking beer and joking for hours.
Escorting a crime victim off the trail. Took two days of hiking for her to Bishop. Had a great time hiking with her and assisting her in Bishop with everything.
Every day walking with wonderful people in beautiful places
Every evening laying in my tent
Every magic hour in the desert, stars in the Sierra, seeing the sequoias (technically that one wasn't part of the trail), being above the clouds, and the view of Glacier Peak right after Fire Creek Pass. Every time you get ice in your drink in the desert. All the nice local people I met.
Every moment!
Every morning when I got up and realized I got to hike all day and meet up with friends for lunch and camp.
Every time I turned a corner, came over a rise, or met new people.
Every time our group got to the top of a pass, it was like a big giddy party
Every time someone's kindness surprised me 🙂
Everything, but morning coffee breaks on top of a mountain we're awesome
Everything! The people and freedom!
Experiencing biodiversity and oneness
Experiencing it all with my friends
Experiencing the kindness of strangers who got us out of the McKinney fire closure to safety.
Feeling so damn lucky and grateful to be in the Southern Sierra because every view was amazing.
Finally being in the mountains after the desert
Finally getting to see a herd of mountain goats on what would wind up being the very last day of my hike.
Finding and hiking with a group I'd crossed paths with throughout the desert and who I finished my hike with
Finding awesome secluded campsites that not many people use
Finding someone I love very much / getting the triple crown
Finishing and celebrating at the Mexican border with some of my closest trail friends!"
Finishing the desert, and receiving a round of applause entering Kennedy Meadows South general store.
Finishing Washington and walking over the Bridge of Gods.
Finishing with a good group of people
Finishing with friends
Finishing, feeling accomplished
First experience on snow in the Sierra, the joy of finishing
First getting to the Sierra and enjoying it with my trail family
first sight of mountains out of Kennedy Meadows South.
First time seeing the Sierra at the end of the desert
Flipping to Cascade Locks and meeting a new, wonderful group of people that had started earlier than me. They made Washington so fun for me. I truly value that time. We even hitched into Mount Rainier National Park and spent the night there. A lot of "fuck around" days.
Forester Pass with all of my friends
Friends I made.
Funnily enough, the man-made structures were memorable. Cheered in at Kennedy Meadows! Timberline Lodge! Bridge of the Gods!
Generally, I consider the highlights to be the times I was overwhelmed by nature's beauty, making me feel humble and lucky. Lucky to have the life I do in general and lucky to be on the trail. A similar feeling could also arise from surprising acts of kindness, be it much-needed trail magic or gestures from fellow hikers. There are too many instances to single out a particular one.
Getting a Yosemite permit and spending almost an entire day in the valley.
Getting back on the trail after 10 days in Palmdale with cellulitis.
Getting back on the trail after time off from an injury.
Getting back with the trail family in Cascade Locks at Trail Days and then hiking out with them for the last miles in Washington
Getting engaged on Mount Whitney. Spending time with lovely people. Goat Rocks.
Getting engaged to my partner
Getting good at hiking
Getting hosed down at a fundraiser car wash in Ridgecrest
Getting off the trail to do mountains or alternates. But then the feeling of being back home when returning to the main trail.
Getting tattoos in Bishop
Getting to Canada
Getting to Kennedy Meadows South
Getting to the California-Oregon border was really special. I was hiking with people I had a lot of fun with. That day we got three bits of great trail magic. It was the last day before the McKinney fire broke out, so it ended up being the last day all of us hiked together because we had different plans for our reroutes.
Getting to the end of each section was always a highlight. I felt incredibly accomplished and excited and increasingly confident with each completed section. Getting to the top of each high Sierra pass was also wildly exciting.
Getting to the top of Forester Pass and descending into Kings Canyon. The views up there are absolutely incredible.
Getting to the top of Forester was amazing because it ended up feeling easier than I thought it would be. The trail building was awesome and the views were lovely. On the pass, some other hikers told us there was trail magic at Vidette meadows so I pushed a few miles and got a hot dinner from trail angels!
Getting up and over Forrester pass after failing to summit Mount Whitney. Getting back together with my friend after a month apart due to her renewal of her ESTA
Glacier Peak Wilderness, the scenery was so beautiful, I couldn't believe I'd made it this far, I began to realize it was almost over, so I just started crying.
Glissading down Mather Pass
Glissading north of Devil's Peak and swimming in Summit Lake.
Goat rock wilderness. We didn't know it was coming up so it was a total surprise for us.
Goat Rock. I was in ecstasy hiking that beautiful ridge, looking back at Rainier, and enjoying 360-degree views of craggy awesomeness. The light was gorgeous, the colors were splendid. A squeaking marmot accompanied the wind whistling through the mountains. Heaven!
Goat Rocks was amazing, the hot springs were also incredible
Goat Rocks Wilderness knife's edge ridge walk at sunrise
Goat Rocks Wilderness rocked my world.
Goat Rocks Wilderness was spectacular, and the 4th of July celebration in Chester was so fun
Goat Rocks with my nephew joining me. Etna and cascade locks with lots of other hikers
Goat Rocks, end of Washington
Goat Rocks, Mica Lake, north of Stehekin
Goat Rocks, Mount Whitney, Bridge of the Gods
Goat Rocks!
Goat Rocks. Seeing hikers just light up at the views after the knife's edge.
Goat Rocks. We had been hiking in thick fog/clouds for days, but when we got to Goat Rocks the skies cleared and we could see Mount Rainier, Helens, Adams, and the incredible knife's edge. Also, Thousand Island Lake in the Sierra!
Going back to Hat Creek Rim in September when the weather was cooler and completing it
Going into towns and eating food.
Going over Forester Pass
Going over Muir Pass was one of my favorite days! It was a low snow year so the snow fields felt really magical and so fun because they were such a novelty.
Going solo over a snowy Jacinto when 80% of people skipped it.
Going to Six Flags in Santa Clarita with 18 other hikers.
Going with 20 people to Six Flags
Hanging out at the Desert Hot Springs and then going to hang out at the Joshua Inn. 24-hour aqueduct challenge. Entering Kings Canyon from Forester Pass
Hanging out with a lot of other hikers on the Stehekin dock.
Hanging out with cool hikers
Hanging out with the trail family
Hanging out with the trail family in trail towns.
Hanging out with trail family for the fourth of July. Saying yes to random adventures.
Hanging with my love
Having a group potluck lunch at Crabtree Meadows after submitting Whitney, where all our friends behind us caught up on their way to the portal and joined.
Having a ranger in Yosemite read our trail family some poetry. It was so touching and emotional.
Having a rare mosquito-free day in the Goat Rocks Wilderness
Having my battery bank fail on day one of six between towns in Sierra and having to navigate with a map/compass
Having my first kiss on the PCT? Magical.
Having profound spiritual revelations on LSD.
Heading down Eagle creek with my awesome two hiking partners and feeling so overjoyed about having one state left.
Heading up Mount Whitney with friends on the most beautiful day with no clouds in the sky. Celebrating at the top felt monumental and I really felt in that moment just how much this experience meant to me. All felt right in the world at that moment.
Hero-ed Tout Lake on a 23-mile day, and everything just lined up perfectly
Hike in Kennedy Meadows South
Hikertown. My crew and I arrived (unintentionally) on the night of the Lunar Eclipse, and it was the most memorable night on the trail. Trail Days is a close second, though.
Hiking 30 miles into Etna and catching up to my trail family at the brewery. The scenery was unbelievable and we had an amazing time in Etna, especially at the rodeo!
Hiking a big mile day into Goat Rocks just in time to catch an unbelievable sunset and then cowboy camping with my trail family and having a slow morning at camp to watch the sunrise too.
Hiking a high route me and my friend made ourselves up on the ridge in Goat Rocks Wilderness
Hiking Desolation Wilderness with my partner who joined me in South Lake Tahoe for a week
Hiking from Hart's Pass to the border and back, reuniting with hikers and congratulating those about to touch the border.
Hiking Goat Rocks!
Hiking in complete darkness for sunrise on top of Mount Whitney.
Hiking in the Sierra
Hiking into Kennedy Meadows North
Hiking into Kennedy Meadows South
Hiking into Kings Canyon from Sequoia. Being completely in the backcountry with no access roads in sight for 100 miles is incredible.
Hiking Mount Whitney and all of the Sierra
Hiking Mount Whitney with my hiking buddy
Hiking Mount Whitney! I felt great, no difficulty with the altitude. and the view you get from there is just insane!
Hiking North Cascades
Hiking north of Hart's Pass, probably Woody Pass. Stunning views. Really breathtaking.
Hiking on the ridge in Goat Rock Wilderness
Hiking out of Mount Laguna in 40 mph wind
Hiking out of the snow down to Palm Springs
Hiking over Muir Pass with lots of snow!
Hiking Sierra Butte mountain and meeting some really cool people.
Hiking the Aqueduct during a lunar eclipse and full moon
Hiking the LA Aqueduct on mushrooms
Hiking three miles with my mom.
Hiking through the Alpine Lakes Wilderness with somebody I finally got to know better.
Hiking with my wife from the start to the finish
Hiking with my wife.
Hiking with others
Hitchhiking with my friends down to Yosemite Valley was special. Hiking the Sierra and NorCal with my trail friends was so much fun.
Hitting a 40-mile day for the first time with my new best friend and accomplishing a big goal together while still taking time to stop at lakes and enjoy the day and soak in the beauty while racing into Etna!
Honestly, every day on the trail was the best day. Some were better than others (trail magic, epic views, lake swims) but being out on the PCT were some of the best days of my life. Hard exercise, great people, and new towns.
Honestly, I had my best times on the trail when I was hiking alone. There were always still enough friendly faces around if I wanted company for a break or to camp with at night (actually it's usually rather hard to find a spot of your own).
Honestly, I have so many great memories on the trail that it's hard to pick just one but at Goat Rocks Wilderness I got the greatest sunset of my life. I'll never forget that day watching the sunset with my best friend on the trail.
I also really enjoyed the evenings with the trail family.
I arrived at Devil's Peak in a rainstorm. The fog was so thick I couldn't see the bottom. I had the most exhilarating ride of my life on that glissade. I'll never forget that moment.
I don't like highlighting my physical accomplishments, but I knocked out my first two 30-mile days back-to-back and followed it up with the 49-mile Mojave Challenge– which I didn't think I could do. But the best part wasn't hiking 110 miles in three days. Catching up with the people that became my trail family/lifelong friends is what truly makes the effort special.
I got engaged
I got to play with the kids at the Daley family
I had some REALLY good times at numerous lakes in Oregon. My favorite was probably telling people it was my dog's birthday at the cascade locks campground.
I hit Deep Creek Hot Springs on Mother's Day and it was mostly deserted. Mother's Day has always been a trap of a holiday for me. My experience at Deep Creek made up for every crappy Mother's Day I have ever had.
I love the views and the serenity they brought me.
I LOVED going up and over Forester Pass. It was incredible. I loved summiting Mount Whitney and getting to the top completely alone
I loved hiking with friends through miles 300 to 700 and had a lot of good times
I loved most of the desert. Probably best was camping by the fountain at foot of San Jacinto near I-10
I loved the lizards and rattlesnakes
I was the only person camping in the Jefferson Park lake basin – probably a once-in-a-lifetime experience. I watched a big brook trout leap a foot out of the water, right in front of me, while I ate my dinner with a beautiful view of Mount Jefferson.
I'm glad that my plan to avoid "tramilies" failed spectacularly and I ended up hiking with the same people for the entire trail. It's the little moments of group laughter, support, and kindness that make up some of my best memories on the trail. Also the terminus moose!
impossible question. so much ecstasy.
Incredibly beautiful day of snowmelt and waterfalls coming down from Forester Pass
Island Pass
It changed every few days. The excitement and interest of moving forward kept me eager and happy. The first day, seeing Owens Mountain, reaching Kennedy Meadows South, summiting Whitney, doing Glen and Pinchot in a day, reaching Kennedy Meadows North, partying at the midway point, reaching the California-Oregon border, hiking down Eagle Creek, all of Goat Rocks, the west side of Glacier peak, skipping Stehekin and hitting Rainy pass, the victory lap home from the border.
It is difficult to define ONE best moment. I definitely loved reaching the top of the mountains and enjoying the stunning views.
It was all amazing. The Trail angels were incredible and so many. Nearly every day and in the most unusual places.
JMT
JMT section of the Sierra / Mount Adams then Goat Rocks
July 4: Having a good laugh with the "Knights of the Middle Ages".
Just about all of it.
Just being out there day after day was so wonderful
Just getting there a realizing I'm really here
Just the entire trail 🙂
Karaoke at the VFW in Tehachapi on my birthday weekend with all of the best friends I could ever ask for.
Karaoke in Big Bear with new friends that ended but becoming best friends
Kendall Katwalk
Kennedy Meadows North was fun.
Kennedy Meadows South
Kennedy Meadows South with my trail family
Kindness of others
Kings Canyon, Sonora Pass, Crater Lake
Knife's edge and Mount Rainier at sunset.
Knife's edge. All of Washington. had the best friends around. amazing views
Knife's edge
Korean BBQ in Marblemount
The lakes before Glen Pass are just beautiful
Last day on the trail. Hiked together with the trail family reminiscing, playing games, and a huge lunch together along a river.
Last two days at Washington Alpine Club
Laughs with trail family.
Lone pine to mammoth
Looking back at Apache Peak
Lots of karaoke.
Lots! Summiting Whitney for sunrise. All the hiking in the Sierra. Every time I jumped in a lake.
Loved it all but getting to the top of an elevation gain sure felt good. Loved the wind in the trees at night.
Loved most of it
Lower mile days in the Sierra, less mile pressure and the whole family being together at a lake
Lunar eclipse in the Mojave while sunset/night hiking with friends. Sunset and dinner with friends in Goat Rocks overlooking Mount St. Helens, Rainier, and Adams at the same time. Swimming in Porcupine lake in NorCal. Wine and cheese at the halfway point. So many more.
Lunch above Crater Lake
Made a couple of deep friendships and met SO MANY lovely people, both hikers, and non-hikers.
Making connections with other people
Making it back to where I left off in 2020
Making over Forester Pass, I had a lovely day in the next valley, chilled by Bullfrog Lake, made it over Kearsarge Pass, and ran into an old trail friend who gave me a ride into Bishop so I could get Mexican food with friends.
Making snow cones with actual snow and Mio on top of Forester Pass. Summiting Whitney for my second time, Learning to actually enjoy zeroes in Mammoth, Packing a Pinata out to the midpoint and celebrating making it halfway and a trail family member's birthday,
Making unforgettable memories with my trail fam: Mammoth and South Lake Tahoe
Many of my favorite moments looking back were when things veered into type 2 fun territory: night hiking to the top of Whitney with a full moon and altitude sickness, the night hike of the aqueduct that ended in a hellish wind storm, going over Mather Pass in the afternoon and self-arresting before realizing the descent was going to be way worse and post-holing up to our chests but then having the whole Palisades lake area to ourselves. Waking up at 3 am to do Muir Pass and get through the 9 miles snow field before post-hole hell set in. 
One of the best days on the trail was getting to Deep Creek Hot Springs at dawn, soaking all morning, then heading to the Joshua Inn to have beers bought for us, songs dedicated to us, and meeting a pitbull that rode on the back of a motorcycle."
Meeting a hiking partner after four months of being alone
Meeting all the incredible people on the trail
Meeting people from all over the world, pounding big miles, experiencing beautiful landscapes, observing epic sunrises and sunsets, and reaching the Canadian border without skipping an inch of trail.
Meeting amazing people from all over the world
Meeting different people/the social aspect
Meeting fellow hikers
Meeting Forklift
Meeting my boyfriend 
Meeting my trail partner
Meeting new hikers on the trail
Meeting other hikers
Meeting other hikers again after not seeing them for many months.
Meeting people
Meeting people – had no 'bad' experiences – was lucky to meet so many like-minded people in trail.
Meeting people and accepting the kindness of all the trail angels and the community.
meeting people and navigating through snow without using the app since trail was buried and not visible
Meeting people on the journey
meeting so many like-minded people
Meeting trail friends again ie BURNEY
Meeting up with a friend I first met in the sixth grade.
Meeting very good friends and descending from Forester Pass in a snowstorm.
met people again
Mile 2500, bear sighting far down the hill with all my friends. It was eating berries so we had some berries with the bear.
Mile 549 is an actual paradise
Mojave Desert
Moments where I could look many miles back (and forward) to where I already hiked and where I was headed. Early mornings were often the best times too. It was cooler then, and quieter. I felt good in the morning and the miles flew by pleasantly.
Most every day was amazing in its own way, can't pick a favorite
Most of the desert. Meeting new people every day and embracing the suck with vitality and energy and positive vibes. It really does feel like the first week of college, the first 700 miles of trail.
Most of Washington was amazing, especially after mosquito territory
Mount Hood Wilderness. Mosquitoes weren't as bad as the rest of Oregon and what a beauty!
Mount Whitney
Mount Whitney
Mount Whitney
Mount Whitney
Mount Whitney
Mount Whitney
Mount Whitney and knife's edge trail in Goat Rocks Wilderness.
Mount Whitney and reaching Canada
Mount Whitney and the day of the 1,000-mile marker
Mount Whitney and the second last day on the trail.
Mount Whitney summit for a third time
Mount Whitney sunrise summit
Mount Whitney was a highlight
Mount Whitney, aqueduct
Mount Whitney, Hanging out with my trail family in Mount Shasta and Etna, Trying the pancake challenge in Seiad Valley with my trail family, and the buffets at Crater Lake and Timberline Lodge!
Mount Whitney, talking with friends
Mount Whitney. Specifically, seeing the moonlit mountains in the west just as the sun was rising in the east.
Mount Whitney/ Forester
Mount Whitney/ meeting people and trail angels.
Muir and Mather pass in one 36.1-mile day in the Sierra.
Muir hut
Muir Pass
Muir Pass in the Sierra for the view, Crater Lake sunrise, and all of Washington (mostly cause of the people I was hiking with)
Muir Pass in the Sierra Nevada. Just hiking up and over to Muir Hut and down into the beautiful landscapes over the course of the day.
Muir Pass on the 4th of July was magical. Great people, great shenanigans, and the most beautiful place ever.
Music on the porch at Stehekin
My favorite moment on the trail was just off of Forester Pass, entering King's Canyon, and seeing the true beauty unfold after a lifetime of wishing I could experience the sites of the High Sierra always being shown off in photography journals.
My last few days on trail, hiking with a group for the first time
My mom bringing trail magic
My one day off was at a wilderness hot spring. I had the area to myself and soaked in the hot pool for 8 hours along with a two-hour mid-day nap! The highlight of the day was the bats drinking from the hot pool while I soaked in the evening. They were literally flying just over my head!
My trail family and I got drunk in a ditch after not finding any suitable campsites in the windiest of wind farms.
My trail family was a few days ahead of me and we all had a planned zero for the 4th of July. In order for me to make it in time I had to hike big miles, ending with a 37-mile day into Belden. It was my longest day on the trail, and I felt so badass! I was so exhausted that night setting up my cowboy camp that I fell asleep in the middle of blowing up my sleeping pad and used it as a blanket. When I awoke the next morning, my trail crush was watching me with so much proud admiration, as if I was the most amazing person he knew, that it took my breath away. I will never forget my sense of achievement and the validation I got from my friends!
Neroing on the trail at some of the lakes in Washington especially around Goat Rocks
Night hiking the 39 miles from Hikertown to Tehachapi with a lot of other hikers
Night hiking down to Acton KOA just to skinny dip in the pool at 3 am.
North Cascades
Northern California (Marble Mountains)
Northern Terminus!
Northern Washington and Sierra.
Northern Washington in the snow and the Sierra section. I also liked ending in the desert because shit gets weird in the desert.
Not a single moment, but coming around a bend or over a ridge and seeing a spectacular view or a friendly face/tent I hadn't seen in a few weeks
Observing the giant and old trees
Old Growth in the North Cascades
Old Snowy
On top of Old Snowy, above the clouds at sunrise
Once I finally got into the beauty of northern Washington
Our group woke up early and went up Old Snowy in the Goat Rocks Wilderness for sunrise, and we pretty much had the peak to ourselves as we watched the sun rise above the clouds.
Overcoming altitude sickness with a diamox script in Independence and blasting over Kearsarge and Glen in one morning. Then we galloped all the way to Reds.
Palisades Valley – pure magic just before sunset!
Pamelia Lake
The party where our trail family gelled into a group
Peak-bagging detours in the southern Sierra
People
Playing Unstable Unicorns with my friends at camp!
Pretty much everything with my original trail family. Hanging out at Grumpy Bear's in Kennedy Meadows South and playing cards, and drinking margaritas was one of my favorites, but we had many similar moments before they got off trail.
Probably summiting Mount Whitney at sunrise. I found the hike fairly challenging in the dark (my first 14'er). I didn't pack enough snacks, but seeing the emergency shelter and other hikers I knew up top made me cry tears of joy. I felt infinite and that I could complete the hike.
Proposed to my girlfriend at Bernie falls
Pushing 20 miles to Sonora Pass after struggling with COVID after-effects for a month
The quietness of the trail as a southbounder. Not seeing many people; seeing the wildlife.
Reaching Crater Lake, the end of my first 100 miles. I hobbled into town, but I knew I'd reached a big milestone, that I might be able to do the whole thing.
Reaching Kennedy Meadows South and realizing that I might just be able to do this!
Reaching my first campsite on the first day
Reaching the Canadian border on the fire alternate after so much worrying about fires
Reaching the Northern Terminus was the biggest accomplishment of my life and I gotta do it with really awesome people that I met along the way.
Reaching the Northern Terminus with our friends and hanging out there for a while to soak it up
Reaching the terminus
Reaching the top of Forester Pass and sobbing by myself. The first time I really felt like a PCT hiker.
Reaching the top of Forester Pass, a day after climbing Mount Whitney. The remoteness, altitude, achievement, views, everything was there.
Realizing I made it to the border monument with about 2 hours to spare before they closed the trail.
Realizing I really am fulfilling my lifelong dream.
Red Pass in Washington was a perfect snow day: blue skies, clean steps, warm temps, and spectacular views. I finally felt confident in the snow. I also had a magical night just north of Donahue Pass (Sierra), where I cowboy camped under the Milky Way. A pack of coyotes was nearby, yipping and howling at the moon.
Rehiking the Sierra Section
Resorts in Southern Oregon
Returning to trail after Covid, summiting Glen Pass at dawn, glissading the north face of Mather Pass, eating trail magic pizza in NorCal, staying with angels in Chester, walking Crater Lake, and making some great trail friends.
Reuniting with friends in Oregon
Reuniting with hikers from earlier on the trail in Ashland and finishing the trail with that trail family (DILF Patrol forever!)
Reuniting with trail family
Revisiting the trail again after my successful thru-hike in 2007
Ridge walking through the North Cascades. What a view and a sunset
Running into wonderful people I hadn't seen in a while
Scenery
See PCT hiker again in a couple of weeks or a few months. And surprise beautiful weather/sunset on a scenic view
Seeing a mountain goat up close was one of my favorite moments on the trail. As well as the day I decided to hike alone onwards!
Seeing all of our friends at Trail Days
Seeing Crater Lake
Seeing friends along the way, some unexpected! Also eating food when desperately hungry
Seeing hiker friends in Reds Meadow.
Seeing Mount Rainier
Seeing mtn goats on Goat Rocks/knife's edge: watching my daughter grow and gain confidence as a hiker
Seeing my first bear
Seeing my sister again in Mazama. Views in Washington.
Seeing my speed increase, which started around Shasta. 3 mph uphill!
Seeing old friends, finally meeting virtual friends, genuine kindness from strangers who weren't trying to hide a side gig as trail magic (run it as a legit business which I'd be happy to support and have you at the same time be accountable) quasi side gig trail Angeling was odd
Seeing people again / talking to friends
Seeing Sierra for the first time.
Seeing the absolute beauty of the PNW
Seeing the border and North Cascades National Park
Seeing the landscape change in Oregon and Washington – often getting more beautiful every day.
Seeing the Sierra mountains from the desert
Seeing wildflowers in their glory and sunsets in Washington.
Seeing wolves at the Canadian border along the alternate route
Seiad Valley. I crushed 41 miles that day in 112°F temperatures. Hiked 17 or so miles around 4 mph with one break to swim in the river. I made the grocery store just before it closed. Got beer, ice cream, pizza, pop, milk, and more pizza. Then, I night hiked out with two people on the road and walked up into complete darkness. It felt so good to crush a goal, push my limits, and meet some awesome people on what was probably one of the hottest days on the trail. I really enjoyed that night hike.
Setting off in the morning full of energy
Sharing a pizza we hiked out and a box of wine from the dollar store a few miles outside of Burney and laughing so hard we knew we were the annoying neighbors
Sharing moments with other hikers in the beauty that surrounded us.
Side hikes to lakes, climbing peaks along the trail, and sunset at Goat Rocks
Sierra
Sierra High passes with friends
Sierra in snow
Sierra Nevada is just so beautiful! Reaching the top of Forester Pass was very emotional. Also after finishing Muir Pass. You get a feeling of being able to do anything you set yourself up to.
Sierra sunrises
Simply being outside in the mountains.
Sitting on top of Old Snowy Mountain with a lassie that I loved hiking with. The Tehachapi challenge and 24-hour challenges were right up there tho.
Sitting on top of Pinchot pass and seeing an animal (coyote?) wandering through the snow.
Skinny dipping in an alpine lake after Forester Pass
Slackpacking to Vasquez Rocks to re-enact the famous captain Kirk vs the Gorn fight scene
Sleeping alone on top of South Sister.
Sleeping under the I-10 with 20 other hikers after some serious trail magic. Priceless. Mount Whitney, Yosemite, Goat Rocks, and the Northern Terminus were amazing, too.
So hard to answer, Washington was incredible, Goat Rocks even though it was pure fog such a fun section, being in OR between the fires when everyone was off was fun to have trail to ourselves and very peaceful, trail magic (like 10 pallets of beer) after BLYC
So hard to choose! Some sections of Goat Rocks felt amazing because the scenery was awesome and we were making good mileage.
So many favorite moments, but the first ones that come to mind are celebrating my hiking partner's birthday with a surprise little deb and dr pepper above the clouds in the Goat Rocks Wilderness on Old Snowy and on the completion of our hike, hiking up to Slate mountain to celebrate the completion of her triple crown with a crown I'd shipped to myself to Stehekin as well as proposing to her. She said yes and it was just an amazing moment, feeling giddy from the joyous moment and the mountain dew code red we just chugged, looking out over the North Cascades, tears streaming down our faces from the cold wind and happiness
So many! Maybe seeing a bear on the trail?!
So many! Most of Washington
So many. From everyday occurrences to that feeling of finally touching the monument at the very end. We did a 36.6 mi day as our last day on the trail as NOBOs
Somewhere on a nice exhausting peak, with great views, silence, and peace inside of me
Spending one day at Lake of the Woods with my trail family, enjoying the lake, country music concert, barbecue, and cowboy camping near the lake. Unexpected magic!
Standing on Mount Whitney and Half Dome
Standing on top of Mount Whitney
Starting the trail, the disbelief of actually hiking a dream
Successfully getting thru difficult (for me) terrain
Summit of Mount Whitney
Summiting Forest Pass and going for a swim in an alpine lake immediately after
Summiting Forester Pass
Summiting Forester Pass
Summiting Forester Pass and having it finally sink in that I was actually thru-hiking the PCT and had somehow made it almost 800 miles
Summiting Half Dome
Summiting Mount San Jacinto I felt like I could accomplish everything
summiting Mount Shasta
Summiting Mount Whitney
Summiting Mount Whitney
Summiting Mount Whitney
Summiting Mount Whitney
Summiting Mount Whitney
Summiting Mount Whitney
Summiting Mount Whitney and taking a nude photoshoot with the trail fam
Summiting Mount Whitney with a large trail family during a snowstorm
Summiting Mount Whitney with a new friend
Summiting Mount Whitney, family visiting in Mammoth Lakes, friends visiting in South Lake Tahoe
Summiting Mount Whitney.
Summiting Old Snowy in Goat Rocks
Summiting Old Snowy, and hiking along knife's edge with two friends at sunset. Bonus: weekenders gave us beers!
Summiting San Jacinto
Summiting San Jacinto and Mount Whitney at sunrise, seeing a bear for the first and second time and seeing a meteorite fly across the sky
Summiting Sierra Passes, crossing Bridge of the Gods, tunnel falls, Burney falls, being cheered into Kennedy Meadows South. Crater Lake. And loads more!
Summiting the passes
Summiting Whitney
Summiting Whitney alone
Summiting Whitney and camping on Bighorn Plateau. Magical. Also crossing the Bridge of the Gods with my trail family
Summiting Whitney at sunrise, seeing the first rays of light through the keyholes just before the summit.
Summiting Whitney for sunrise! I was on the fence about going up for sunrise and I'm so glad I did. It was such an incredible experience. Hiking up in the dark (my first time night hiking), watching the light slowly change as the sun rose, and the camaraderie of all the other thru-hikers up on the summit
Summiting Whitney in snow
Summiting Whitney near sunrise with a large group of SOBOs, then having a campfire with everyone later that evening
Summiting Whitney, entering Kennedy Meadows, LA aqueduct
Summiting Whitney, getting to monument 90 in the alternate route ..
Summiting Whitney, stop early and hang out with my friends in camp
summiting Whitney, taking 5 zeroes in bishop, endless lake dips, PCT days
Summiting Whitney, vacation in South Lake Tahoe, anything with my trail family.
Summiting Whitney. Finishing at the border and meeting old friends going to and from the border and Hart's Pass
Sunrise at Crater Lake, breakfast with trail friends in WA
Sunrise at the top of Mount Jacinto
Sunrise every day
Sunrise in Goat Rocks
Sunrise on Crater Lake
Sunrise on Forester Pass and summiting Mount Whitney
Sunrise on the last day
Sunrise on Mount Whitney
Sunrise on Mount Whitney and camping on Clouds Rest
Sunrise on Mount Whitney and sunrise on Old Snowy in Goat Rocks
Sunrise on Old Snowy just after Goat Rocks followed by the brightest rainbow I've ever witnessed.
Sunrise on Whitney and my birthday at Cascade Locks
Sunrise over Crater Lake
Sunrise Whitney was by far the most beautiful experience on the trail. For 2 hours I have been running around at the top making photos and videos of everything and everyone because I was way too excited.
Sunrises
Sunrises and friendly people
Sunset gatherings with hikers
Sunset in the Goat Rocks Wilderness. Good people, good views.
Sunset on Fire Pass and Tunnel Falls
Sunset on Old Snowy in Goat Rocks
Sunsets from the tent
Swimming in a lake and taking that day easily.
Swimming in a lake in the Sierra – sharing moments and memories with my sister on the trail
Swimming in a stream in the Sierra
Swimming in alpine lakes
Swimming in alpine lakes with friends in the Sierra
swimming in beautiful places
Swimming in Crater Lake, touching either monument, Goat Rocks, any mile of the Sierra, chilling outside of the Chester laundromat with the homies, reuniting with my trail family, karaoke, every coffee break, lunch, and dinner with my trail family. There are a million "best moments", all perfect in their own respect.
Swimming in Mika Lake!
Swimming in rivers/lakes, mountain passes, town food, town beds,
Swimming in the Glacier Lake after Forester Pass
Swimming in Washington lakes in the heat of summer
Swimming, cliff jumping, fishing, hiking on snow, and sharing campfires in the Sierra Nevada
Swimming, then lounging on the side of the Tuolumne River for several hours on a beautiful sunny day
Taking a side trip into Yosemite valley with my trail family and floating the Merced river with inner tubes we packed out from Mammoth.
Taking a surprise nearo in Goat Rocks Wilderness to camp on a secluded ridgeline, hang out in a meadow full of wildflowers for the afternoon, and watch the most amazing sunset before following it up with a sunrise hike of Old Snowy.
Taking the Eagle Creek alternate into Cascade locks and walking behind tunnel falls.
Tehachapi
The 10-day stretch from Bishop to Mammoth in the snow was incredible
The aqueduct night hike was magical, and one trail family member insisted we find a "perfect" Joshua tree. Once we did, we took an astrophotography shot of us, illuminated by our glowsticks, with the beautiful Mojave night sky behind us and the perfect Joshua tree.
The beauty of the Sierra and the Cascades
The best moment on the trail would be going for a swim in the lake right after Forester with a lot of my friends.
The best one was when I found out that Redlight hostel in Truckee has a sauna. Anyway, the most thrilling moment was when I crossed the Bridge of Gods and realized that I can really finish the whole trail.
The best part was when I finally got into a groove and started enjoying hiking the trail as it presented itself (the good/the bad) and this allowed me to feel comfortable by myself. I loved it.
The best trail angel was when I came down to Walker Pass, really worn out and almost dehydrated I sat at the stone at the register and two people started waving at me under the pavilion. I went down there. It was 2 trail friends that told me there was ice cream and sodas, and my injured buddy had arrived to drive me 35 miles to town. I cried.
The bowling alley in Burney. Getting drunk in a shed in Sierra City.
The day before starting, I dropped my dad off at the ER due to complications from surgery. When I tagged the Canadian border, I got an inReach message saying he was okay. In Oregon, I received news that he was officially cancer free!
The day between Mather and Muir Pass, the day I saw an otter catch a fish when lunching at a glacial lake all alone, the day I woke up to see 2 otters and an eagle simultaneously at the lake I was camping at.
The day into Kennedy Meadows South
The day out of Snoqualmie. felt on top of the world, had great conversations, it was so so beautiful, and I felt alive.
The day we summited Whitney and then kept hiking to the base of Forester Pass
The feelings of perseverance
The final miles before a town day!
The first 1200 miles were challenging in the best way. The desert gave me unforgettable memories of getting used to the trail culture and meeting lifelong friends and the Sierra was as beautiful as advertised.
The first half of the hike with my boyfriend. Crater Lake, Goat Rocks Wilderness, Rainy Pass to the Canadian border. sunsets and sunrises from the top rims.
The first time I got a glimpse of the Sierra I almost cried. I also did my first mushroom trip just before Wrightwood which was incredible. unbelievable sunset just after Idyllwild also
The friends I made.
The hike from Forester to Kearsarge was snowy but also one of the most beautiful and surreal days on the trail. It was invigorating to conquer the first major pass and hike through the epic snowy landscape. A "can't believe I'm here" moment.
The hot springs
The lifelong friends I made
The Mexican restaurant in Agua Dulce let us camp on their covered porch during a drizzly night and the cafe in Mount Laguna started off our finishing party with wonderful food, champagne, and a cozy fireplace to sleep next to on a cold night
The miles between Mather pass and Muir Pass
The night before I woke up with a hangover
The people
The people, being handed a pizza and coke by a then total stranger in VVR
The people, the views, the solitude
The people!
The scenery in the Sierra. I couldn't get any mileage in because I was taking photos all the time.
The second half of Washington going NOBO
The Sierra
The Sierra and the last week in Washington state
The Sierra passes with my crew, Washington with my crew
The Sierra! Especially SUNRISE at Mount Whitney and Old Snowy Mountain in Goat Rocks Wilderness, Washington
The Sierra! Specifically Mammoth!
The Sierra. It was so beautiful and exotic.
The Start
The start when everyone and everything is new – the excitement is palpable. Also loved all the snow-covered passes in the Sierra section.
The summit of Mount Whitney
The trail zeroes I spent with my trail family
The trust and kindness between hikers, trail angels, and locals
The very beginning when you meet so many people and everything is new and exciting.
The Vidette Mountain trail magic in the Sierra Nevada when I was least expecting it. Arrived in the morning and got offered coffee and the promise of mules bringing huge amounts of food, drinks, music, and laughter. Stayed 24 hours and had the best on the trail almost zero (hiked 2 miles that day.)
The view at the top of Forester Pass
The view from the top of South Sister
The views, standing alone on the top of a mountain
The views!
The walk to the Kennedy Meadows store, and getting my applause. It was wonderful.
The whole desert, Sierra, Crater Lake, also the Canadian border.
The whole dog-gone thing
The whole experience itself; but the Sierra, last 2 Washington sections, and finishing are high up there
The whole of Washington and reaching the end
There are many, most memories I made with my trail family. But a personal one was sitting on some sketchy rocks just North of Silver Pass, thousands of feet above the valley, and watching the sunset, listening to the wind, watching the clouds and just being fully present and connecting with the natural earth around me.
There is a malt shop around mile 300. It's about 3 miles off-trail, and it isn't one of the highlights that most people recommend. We woke up that morning at a beautiful campsite next to a creek, and our group decided that they wanted to do a near-o that day of only 6 trail miles + the additional 6 miles round-trip to the malt shop. My partner and I decided to skip the shop, but when we got to the fork in the road just over this giant bridge we changed our minds. We walked to the shop with everyone else on a beautiful spring day, ate the most delicious burgers, pooped in an actual toilet, and then walked back to the trail. We camped under the bridge and went swimming together. It was before anybody in our group had gotten off trail and right before we hit the 300-mile mark, it felt so magical.
There is not one best moment. Too many amazing moments to reduce it just down to one.
There were also some really great trail magic moments that came in at the perfect time when morale was low and the heat was high.
This is very much like saying who is your favorite child. There were so many good points. But if I had to pick one, lying next to a lake in the Southern Sierra enjoying the sun and the views.
This occurred every day and every night – I felt I met the challenge and accomplished my goal.
Those trail magic Dr. Peppers were all pretty magical.
Three zeros in Sisters
To finish, Deep Creek Hot Spring, the views in Sierra and North Cascades
Too many great moments to list
Too many great views and emotional highs to pick a favorite. I was totally enchanted with the trail 90%, happy 9%, and digging physically or emotionally 1%
Too many to count
Too many to pick a single moment. Lots of beauty in nature and good moments with trail family.
Too many to recount!
Top of Baden Powell. I used to be a scout troop leader in another state so I had only ever heard of this before. So excited. then Granite Pass epic views in north WA
Top of fire creek pass
Top of Forester Pass, but so many quiet desert sunrises tie for 2nd place
Tough to pick just one, but a big highlight was my side trip to Miners Ridge Lookout/ Image Lake mile 2544.3, top 3 views of the trail, a great lake to swim in, saw a bear, and learned a lot about the area from the volunteer ranger Erika who was staying at the fire tower for seven weeks.
Towns with a hotel room and drinking beer in bed
Trail angel home host at Big Bear. The generosity of hitchhike providers. Motel at Ashland. Crossing paths with hikers not seen in days/weeks. Trail magic
Trail angels/trail magic: random acts of kindness were heartwarming/touching/unforgettable
Trail Days
Trail Days! Also the descent in Kings Canyon from Forester Pass. Also the stretch just north of Mount Jefferson.
Trail Days. After I broke my ankle I traveled up for Trail Days to see my friends and get my cast signed.
Trail magic
Trail magic around Sierra City. It was so unexpected during a hot morning. I'm still impressed by how generous trail angels are!
Trail magic nearo in Oregon
Trail magic of any kind
Trail magic with PCTA party in NorCal
The trail was awesome, probably the best experience in my life. So joyful, even tiring.
Traversing the Goat Rocks Wilderness. It was gorgeous and I felt strong and healthy at that point
Trinity Alps, taking an impromptu nearo at Paradise Lake
Tripping my nuts off and hiking all night and through the sunrise on the aqueduct
Trying to hitch out of town and my friend Papa Joe picked me up and stayed at his place.
Tyndall Creek Valley
The unexpected beauty of Emigrant Wilderness
Up Kearsarge Pass
Views in Goat Rocks Wilderness area
Visiting Mike's Place, summiting Mount Whitney, Washington the trail towns, and sleeping on Old Snowy.
Volunteering at High Sierra Music Festival for a free ticket
Waking up near the top of Old Snowy in the Goat Rocks Wilderness, the sunrise was epic
Waking up to six inches of snow on Mount San Jacinto; crossing Forester Pass; summiting Mount Whitney
Walking across Bridge of the Gods
Walking along the ridgeline in the Granite Chief Wilderness. This was the first moment on my hike when I knew why I was there.
Walking among the oak savannas in Southern California.
Walking into Kennedy Meadows South and having everyone clap as you walk in. Super cool.
Walking into the meadow beneath Three Sisters, when the clouds of mosquitos in central Oregon instantly vanished (100% to 0% in a mile), and the best views of Oregon began.
Washington and realizing how I have developed, and how easy it is now to do any uphill. And EVERY night laying in the tent and gazing at the sky/stars.
Washington. Just all of Washington.
Watching the stars/satellites with my eventual hiking partner while cowboy camping, hiking with music during sunsets in the desert, town stops in general, a lot of the views, and even rainy weather in Northern Washington
Watching the sunrise from on top of Old Snowy in Goat Rocks
Watching the sunrise over Crater Lake
We took a side trip to Yosemite Valley and hiked to the top of Half Dome. I have never challenged my fear of heights so much and the rush was amazing.
When I finished a day of trail with high elevations and stopped being terrified of heights
When I got over the top of Forester Pass with my trail friends, the next several miles to camp were euphoric for all of us. We felt small in that huge landscape. I've never felt so much like I was walking on air. We walked almost twice our normal Sierra mileage to camp, just soaking it all in and whistling tunes from Lord of the Rings.
When I met my current girlfriend.
When I proposed to my girlfriend at the monument. Also, watching Pa'at (71 years old) touch the monument, also filmed him singing at the monument.
When I reached Crabtree Meadow, I was feeling quite low. Three friends of mine, who I had met on our first night on the trail, went out of their way to find me at my tent site. They braved a thunderstorm to have dinner with me. It almost made me cry, I was so happy to see them.
When I reached the top of Mount Whitney for sunrise, it was an emotional moment, being at the top of the peak, waiting on the sunrise, it truly felt like I was where I was supposed to be (at that time in my life) pure exhilaration and a deep feeling of gratitude. Another was when I cowboy camped with 10 people from my trail family with a view of mount san Jacinto (that we summited that morning).
When my boyfriend joined me, summiting Mount Whitney
When my trail family told me stories and walked slowly with me to help me make it up Forester Pass.
While I can't name one specific best moment, my favorite moments would be random times when it would just hit me… "Holy shit, I am really doing this. I am hiking the PCT, and I am freaking crushing it, I can do anything."
Whitewater rafting trail magic!
Whitney / Baden Powell
Whitney and Forester Pass
Whitney and Goat Rocks
Whitney at sunrise
Whitney summit for sunrise
Whitney was one of the greatest days of my life.
Whitney, Eagle Creek, Bishop
Whole thing!
Wideness in Sierra and Washington. The kindness of people/trail angels.
Wishing for trail magic and turning around a corner and seeing some
Yosemite perhaps, hard to say, so many amazing times
Zero days, and time spent with good trail buddies.
Support the Survey
I get a lot of people asking every year how to support the surveys and beyond sharing them with your close-knit bubble of weird hiker friends, the best way to support the survey is to contribute via Patreon. You'll get access to exclusive posts, discount codes, live streams, and super extra cool stickers so that everyone will know how cool you are.
If you're not into Patreon, that's cool, you can instead Venmo @halfwayanywhere, Cash app $halfwayanywhere, or PayPal [email protected]
This is not expected. The data collected in the survey will always be free and accessible to everyone who wants/needs it. That said, your support is very much appreciated and helps to pay the website (and survey) bills.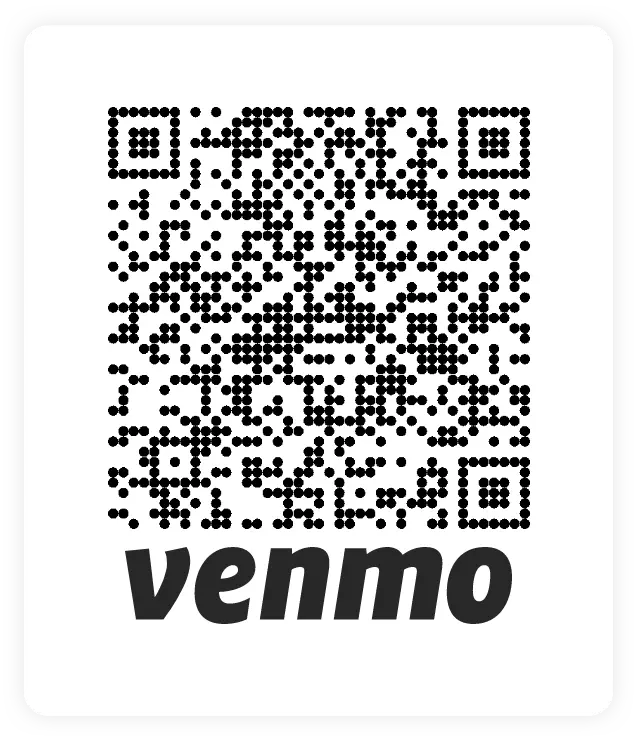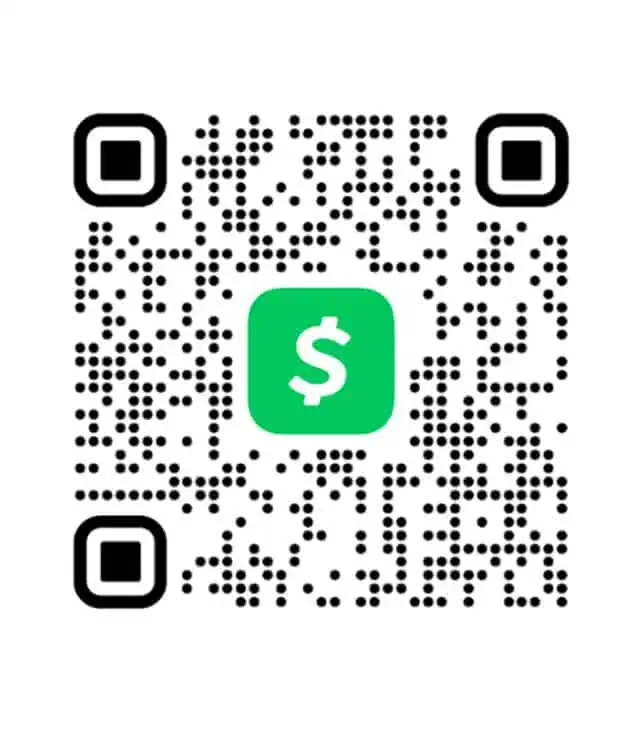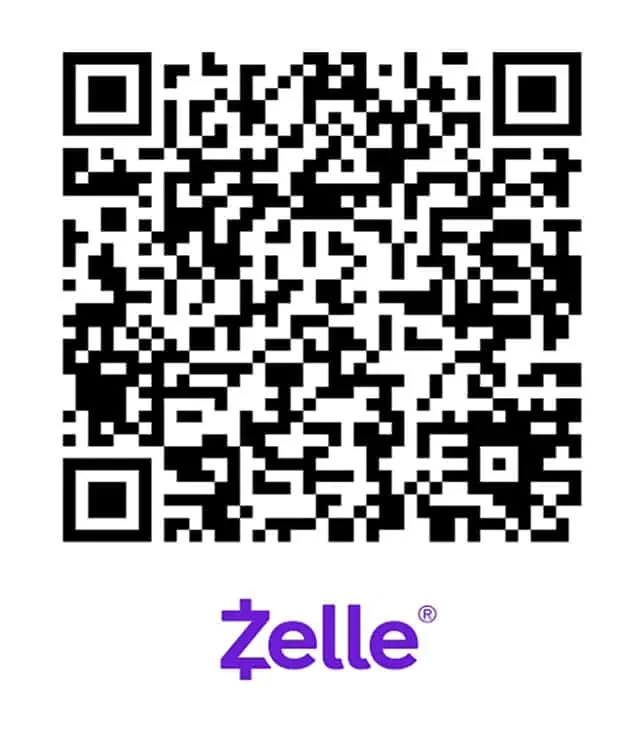 Pacific Crest Trail Survey Collection
Have an awesome moment from a Pacific Crest Trail thru-hike? Leave a comment below and let future PCT classes know what glorious bounty may await them on their thru-hikes.