The Pacific Crest Trail is hiked by thousands of people each year – from all over the United States and the globe. The trail has slowly become a more diverse and less exclusive space over the years as it's become better documented and more well-known (on this note, be careful with your trail family).
As part of the Pacific Crest Trail Hiking Survey, hikers are asked whether they experienced (or witnessed) ageist, sexist, racist, homophobic, or transphobic behavior during their thru-hikes – from either their fellow PCT hikers or from people in town and/or met along the trail (e.g. day hikers).
It's important that these accounts be documented and shared to remind those within the thru-hiking community that just because they personally may not have experienced any of this, it still happens to others. Covering your ears and yelling, "I HIKE TO GET AWAY FROM THIS", "EVERYONE ON THE TRAIL IS SUPER GOOD PEOPLE", or "I'VE NEVER SEEN ANY OF THIS HAPPEN" doesn't make it any less true.
As more hiker experiences are documented and the trail community becomes more aware of problematic areas and/or behavior, we can continue to build the long-distance hiking community into the incredible and welcoming place so many of us have had the privilege of experiencing in the past.
Lastly, I know that "discrimination on the Pacific Crest Trail" is not the most accurate title since, semantically, discrimination is just a piece of the issue, but I thought the word discrimination did an adequate job of capturing the sentiment of this article opposed to something like "social issues and/or injustices perpetrated on and/or adjacent to the PCT".
Constructive (this word is key) feedback on what would make this information more useful, insightful, or otherwise valuable to the thru-hiking community? Comment at the end of this post or get in touch.
The following breakdown shows the percentage of women, LGBTQIA+, and BIPOC hikers who experienced sexism, racism, or homophobia/transphobia on the Pacific Crest Trail. Because the age ranges for people who reported experiencing some form of ageism on the trail varied wildly, the percentages given for this category reflect all hikers.
According to the data, people in town were generally more problematic than other hikers, but not by much. Here's a look at the numbers.
Ageism
Overall, 13.9% of hikers experienced ageism on the Pacific Crest Trail. 10.2% experienced ageism from other hikers, 1.2% from people in town, and 2.3% from both their fellow hikers and people in town.
*As ageism was reported by hikers with a wide variety of ages, these percentages are for all hikers.
Homophobia/Transphobia
Overall, 45.9% of LGBTQIA+ hikers experienced homophobia or transphobia on the Pacific Crest Trail. 12.2% experienced homophobia or transphobia from other hikers, 18.9% from people in town, and 14.9% from both their fellow hikers and people in town.
Racism
Overall, 25% of BIPOC hikers experienced racism on the Pacific Crest Trail. 2.9% experienced racism from other hikers, 8.8% from people in town, and 13.2% from both their fellow hikers and people in town.
Sexism
Overall, 24.1% of women experienced sexism on the Pacific Crest Trail. 5.8% experienced sexism from other hikers, 15.4% from people in town, and 2.94% from both their fellow hikers and people in town.
| | On Trail | Off Trail | Total |
| --- | --- | --- | --- |
| Ageism | 12.5% | 3.5% | 13.9% |
| Women | 8.7% | 18.3% | 24.1% |
| BIPOC | 16.1% | 22% | 25% |
| LGBTQ+ | 27.1% | 33.8% | 45.9% |
When asked to recount examples of the sexism or otherwise inappropriate behavior witnessed on the Pacific Crest Trail, here are some of the responses received.
Ageism
I received a few responses in this section from older hikers regarding the way they were treated by younger hikers. Next year, ageism will be included as part of the survey as well.
A lot of the younger hikers were clearly uncomfortable in social situations around me, a male in my mid-50s.
Contrary to what one might expect, ageism was directed towards younger hikers by older and supposedly more experienced (but not really, hence the paternalistic ageism) hikers.
One of our trail family members was noticeable around 50, and unless I or my wife were around other hikers tended to ignore him and people in town were usually surprised he was hiking.
I was 21 and a lot of people would give me a hard time for being "so young" and/or being a girl hiking solo.
Just kinda felt a little excluded from the social scene being older than 59 years.
Older hikers arrogantly scoffing at gear questions, blaming youth and inexperience.
A ton of ageism from fellow hikers in the form of comments or backhanded compliments.
Young hikers can tend to typecast older hikers and underestimate their ability or sociability.
Women
A few male hikers over the course of my hike made lewd comments towards me or other female hikers. Definitely got a sense of "boys club" only during my hike as well.
Near constant comments (from mostly older men) about how many women were hiking alone, how my dad/boyfriend felt about me hiking alone as a woman, etc. Also, significant amounts of unsolicited advice from men about gear, hiking pace, terrain, you name it, even after I had been hiking for months.
I had a town guy in Castella, California sexually harass me. It was pretty bad; I ended up hiking out instead of staying in town.
I almost exclusively hiked in groups of women and experienced sexism from male hikers in the form of ''mansplaining" almost daily in the first 700 mi / 1,236 km of trail. We started keeping lists of the unsolicited advice or strange behaviors from men we received that we don't believe would've been part of our hike if it was not for being women.
A drunk guy at Donner Ski Ranch was pestering female hikers, offering to massage their feet.
A hiker who walks the desert section every year and works at Grumpy Bears Retreat in Kennedy Meadows was extremely creepy and sexist to one of my tramily members.
Had two very uncomfortable hitches. One was where the driver kept asking me sexually explicit questions and suggesting sexual things I should be doing with men on the trail. The other hiker (not someone I knew) and I shared a hitch and while sitting next to me he wouldn't stop talking about my butt…despite other hikers and the driver being in the car also. The way male hikers talked about (or didn't talk about) known predators on the trail (e.g., James Parillo) was also starkly different from how women shared news with each other.
A local in Agua Dulce, California came to camp (in town by the restaurants) and "invited" me to come out in his truck and would not let it go. Very uncomfortable. Clearly drunk.
When hiking with a man, I was often ignored in short trail conversations, and demeaning comments were made suggesting he was my protector.
I was hiking with someone in the desert who would mansplain everything to me. He didn't do it to any of the other people I was hiking with. My final straw was when he was clearly annoyed I needed to make another stop to get tampons before heading back to the trail. He said, "Your period is gonna stop."
A man walked into my campsite and was staring at me in a creepy way. He left, but then came back an hour later, wearing only his underwear, and walked through my campsite again to filter water at the lake.
Male hikers were also often very sensitive to female hikers passing them (speeding up and not letting me/other women pass when we reached them).
One of the most common questions women hikers seemed to get in town was "You're doing this alone? Isn't that dangerous?" As a male hiker, there were never any questions about my safety or the implication that I needed someone around to protect me.
Middle-aged men in town loved to tell me that they would never let their daughter do what I was doing. If my (male) hiking partner was around, they would be sure to remind him to "keep an eye on me." I hiked 1,300 mi / 2,092 km without his supervision, thanks.
As a 23-year-old female solo on the trail, I frequently had comments made to me about the fact I was hiking solo or talked to in a way that because of my age/gender, I shouldn't be alone or needed all this advice because I wasn't as capable or didn't know what I was doing.
I was flashed by an older male hiker while on the trail. He walked around a corner with his fly unzipped and exposed me in a way that did not seem accidental. I spoke with two other female hikers who had similar experiences with this individual.
As a woman, I felt like I regularly experienced micro-aggressions of sexism in the form of statements like, "oh I'm surprised I didn't catch you sooner" and "how long have you been here" as if it was unfathomable that I could hike at the same pace as a man.
Being called a "hitch princess" by other hikers. Town folks asked me repeatedly what I think I'm doing out there alone or if I was with my tramily of two other guys telling me that I'm lucky to have them to protect me.
The "trail angel" from Tehachapi – Ponytail? He tries to harass women and give them rides. The dude is creepy.
One of the trail angels (Ponytail) that provides rides around town in California made unwanted sexually charged comments.
The worst one I experienced was a ride with Ponytail in Tehachapi. He made weird comments about me coming home with him. I got the feeling he genuinely didn't mean any harm just didn't realize how uncomfortable he made women. He was weird, and I would not accept another ride from him.
For a few days, I hiked with an older man and at first, we had fun. But then it started to turn weird and when he kissed me unexpectedly I told him that he crossed a line and avoided him after that. Later I heard that that same guy apparently made several women uncomfortable over the course of the trail.
Many trail angels, unless actively related to hikers, often are creepy or make strange comments to female hikers.
The owner at Hikertown made sexist comments to me (male) about women and the Mexican maid they had. Very uncomfortable.
BIPOC
A few black hikers were run out of a bar in Independence. In Northern California, I got many remarks about being unwelcome as an Asian.
A local on the very first day at Campo likened Mexicans to animals.
I look Asian and I'm European. People constantly asked me about my ethnic origins which made me feel othered. Also, there was a very disgusting hitch with a guy telling racist and sexist stories
A trail angel in Southern California was complaining about "illegals", i.e. Mexicans, and how they needed to leave the country in a bus or a body bag.
Casual racism expressed by a religious trail angel.
Having Mexican descent was enough to get negative comments from townsfolk all over California.
Driver giving a hitch (from Julian, California to trailhead) presented a picture of two colored women with holes in their foreheads. He told me that he used it as a target and shot them from 90 yards. He was carrying the picture inside of his cap.
Had a guy in Wrightwood, California say he lived there because there were "no ethnics".
Witnessed BIPOC hikers being called slurs and being treated differently from white counterparts.
A Hispanic friend of mine was accused of stealing at Kennedy Meadows General Store and asked to leave.
It's as if white hikers or non-white hikers who hike with white hikers get to be subsumed in the hiker identity and either failed to witness or don't seem to think things are problematic. It was disturbing just how many hikers are blasé about discrimination on and off the trail.
I experienced lots of microaggressions from hikers as a POC and was usually scared of the trail angels I stayed with because they were bluntly homophobic and racist.
I got several comments about my race as a minority.
I saw and heard casual colonial/racist/conservative remarks and actions on the trail – hikers taking their clothes off on Mount Whitney and climbing on Eagle Rock, both of which are sacred indigenous sites, mocking 'woke' people, town folks who were very conservative, lots of things that are now run of the mill for 2022 America. A lot of hikers and town folks assumed that I (an Asian woman) was not doing a LASH (though to be sure, I could have been doing a thru-hike), and would talk to me as if I was dumb and inexperienced, even when I was sitting among a group of other thru-hikers!
The trail is very white and sometimes they ignore BIPOC and their complexity/richness or diverse backgrounds.
State of Jefferson people are very racist.
Witnessed the use of racist language by people in towns. The worst was in Seiad Valley, California.
Many BIPOC get whitesplained or assume it's their first time ever even hiking. White bias is built into the trail. That can be seen in how we ignore or forget that historical places like Timberline Lodge (Oregon) were once segregated and it is never mentioned when the building was desegregated. It is how the Forest Service and National Parks were used to force indigenous people from their land. What is left is a plaque leaving them to cultural artifacts, but then ignores the reservations next to them like Big Pine. It romanticizes or glorifies people like John Muir as an explorer but leaves Indigenous trade routes along the trail as a footnote.
Packwood, Washington was an extremely racist town.
People in Seiad Valley, California discriminated against Asian people.
Scary Gary from the desert went on a rant about Mexicans.
There was a man who drives hikers to the bar after Deep Creek Hot Springs (Southern California) and wanted to do away with all the brown people and pointed to a weapon in his vehicle. His name is "Scary" and he was sent by the bar's owner.
The president of the WAC is pretty racist, made fun of my accent, and imitated my voice.
There were some drunk fools shouting racial slurs in Belden.
A trail angel in Wrightwood berated us with racist comments as he was driving us into town.
We hiked with an African American man who had a knife pulled on him by a single white PCT female who said she "wasn't comfortable with him setting up a tent near her".
LGBTQIA+
Comments about being a "poof" and your parents having to disown you.
I heard other hikers discussing that they don't care what people's pronouns are and that they don't think people should specify their pronouns (i.e. to them gender is a binary and they even said they wouldn't use someone's preferred pronouns if it didn't match their perception of the person's gender).
I was 18 when I started my hike and looked down upon and patronized a lot, also being queer in a lot of places was not super fun.
Homophobia was more microaggressions, like avoidance and overt discomfort when I would mention I'm queer.
I'm gay but 'passing' to use the ugly term. A few times hikers would say things about being gay in a judgemental way, not always with nasty intentions but definitely judgment. Or expected me to be a certain way or do a certain thing when finding out I'm gay. In Markleeville, California, a guy repeatedly driving past screaming "f*ck you f****ts" out of his car window.
A hiker making transphobic jokes.
One of the people who picked me up hitchhiking quickly made remarks that were racist and homophobic.
I'm trans – people often misgendered me after I corrected them. Being one of the few trans folks on trail I often felt tokenized.
Many international hikers weren't as used to the transgender label as we are in the states (or the west coast at least).
We were bombarded with so many racist/sexist/homophobic jokes or comments while stuck in people's cars or while sitting around their campfires. It placed us in a very vulnerable position, as we were accepting much-needed help from these folks to avoid hiking hundreds of extra miles. It's hard to hold these people accountable when they are providing these free services, but I think the hiking community needs to do better to make it clear that we don't want these people in our community.
Minor aggressions but definitely present toward my tramily, a few of whom were queer or POC.
My worst experience was in South Lake Tahoe, California over the July 4th weekend. Other people staying at the Mellow Mountain Hostel made some racist and homophobic comments.
One of my early hiking partners was trans and got some derogatory comments from some people in Southern California towns.
There were few locals in Bishop that did not take kindly to us wearing 'town dresses'. The F word was used.
Trail angels in the desert regularly made homophobic jokes.
We had a taxi driver who sang us a homophobic rap she wrote.
Support the Survey
I get a lot of people asking every year how to support the surveys and beyond sharing them with your close-knit bubble of weird hiker friends, the best way to support the survey is to contribute via Patreon. You'll get access to exclusive posts, discount codes, live streams, and super extra cool stickers so that everyone will know how cool you are.
If you're not into Patreon, that's cool, you can instead Venmo @halfwayanywhere, Cash app $halfwayanywhere, or PayPal [email protected]
This is not expected. The data collected in the survey will always be free and accessible to everyone who wants/needs it. That said, your support is very much appreciated and helps to pay the website (and survey) bills.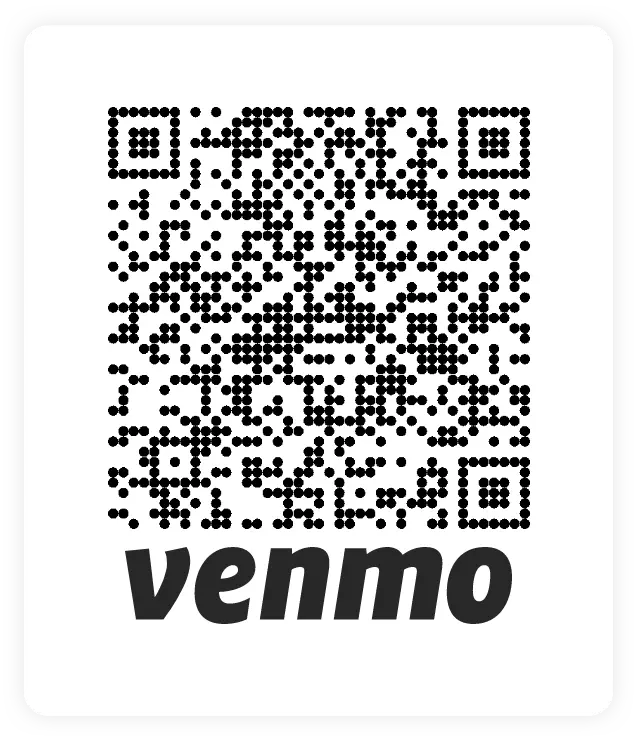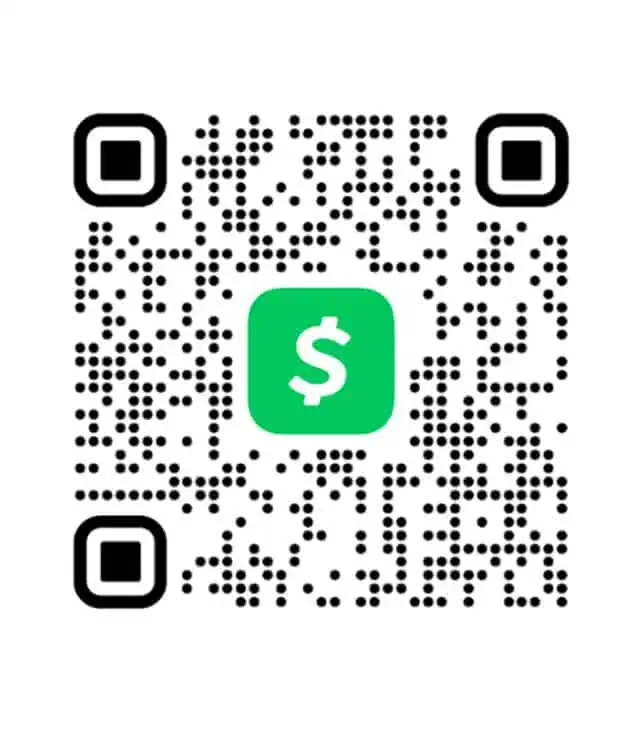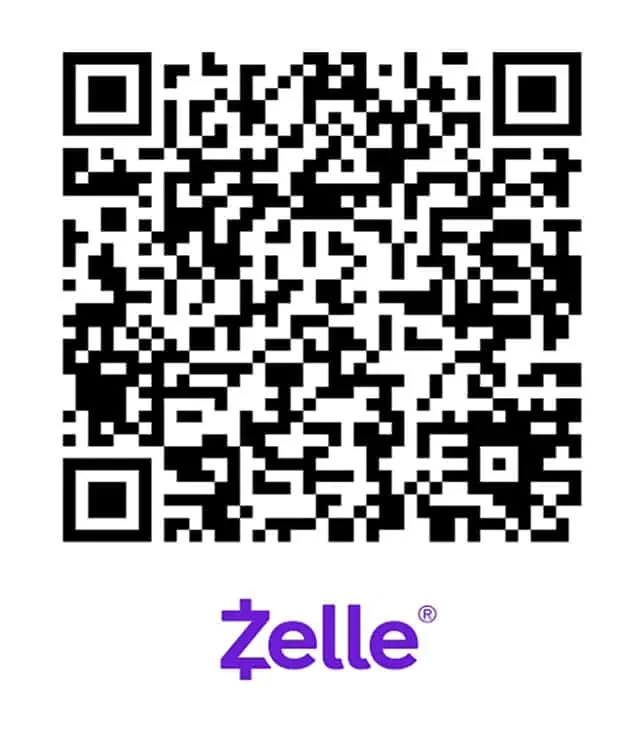 Final Thoughts
As stated above, this is a new addition to the Pacific Crest Trail Survey. Hopefully, there comes a day when these accounts along the PCT are so negligible that they cannot even be meaningfully measured by the survey.
If you have any thoughts on how this data could be better summarized or used, please let me know.
For now, I hope what I was able to capture from last year's class helps to shed some light on issues in the trail community.