Seven-hundred miles of Pacific Crest Trail and the California desert are now behind me.
I now sit at the legendary Kennedy Meadows with the Sierra and a state of perpetual highness await me in the distance.
But before we discuss my entry into bear country, let us take a look back at some of the highlights from the first forty days on the trail.
STATISTICS
Cacti seen? Millions.

Days since Mexico: 40
Miles hiked: 700
Days camped: 28
Days camped alone: 5
Zero days: 6
Near-o days: 3
Days slept off trail: 12
Miles per day: 19.36
Miles per day (including zero days): 16.46
Longest day: 33
THE TRAIL
Although the desert does not typically coincide with the image of a mountainous landscape, the first 700 miles of the PCT are far from flat (generally, if you are not going either up or down, chances are you have wandered off-trail).
Water sources are few and far between; I carried as many as six liters at a time. The much-needed water caches provided by various trail angels are necessary for keeping hikers alive in this stretch (but do not catch yourself relying on them).
After two solo night hikes and a two-hour stint of being lost in the daylight, I have decided never to solo night hike again. I have also come to the realization that despite my love for hiking solo I do not enjoy camping this way (the boogieman is out there). I hope the desert has adequately prepared me for the Sierra.
TRAIL TOWNS
My stops since the border have included the following:
Mount Laguna (on-trail, brief stop for snacks)
Warner Springs (one night at trail angel house and resupply box pickup)

Ziggy and The Bear's offerings.

Idyllwild (two nights, one zero day, and small resupply from market)
Ziggy and The Bear's (on night at trail angel house in Cabazon and resupply box pickup)
Big Bear (hitch to town, one night, no resupply)
Wrightwood (two nights, one zero, driven to Victorville, resupply at supermarket)
Agua Dulce (three nights, two zeros, driven to Palmdale, resupply at supermarket)
Hiker Town (on-trail, brief stop, no resupply)
Mojave (hitch to town, two nights, one zero, resupply at supermarket)
Lake Isabella (difficult hitch to town, one night, resupply at supermarket)
Kennedy Meadows (two nights, one zero, resupply box pickup)
WILDLIFE
Animals in the desert are more bountiful than you may think (although the mammals are few and far between). My one regret is that I never had fortune enough to find myself in the presence of the mystical Gopherus agassizii, or desert tortoise.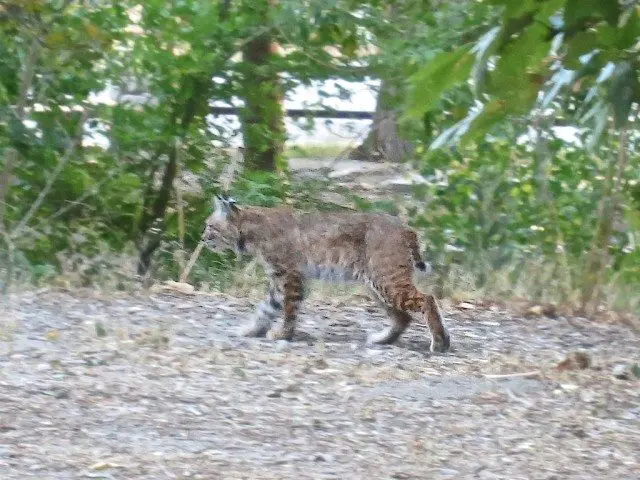 However, I have seen three total bears (two caged grizzlies and a wild black bear), a tiger (yes, a tiger), a bobcat, a fox, countless rattlesnakes (among other less-intimidating snakes), deer, cows (huge and horrifying they are), a scorpion (yes, only one), frogs, kangaroo mice, jackrabbits, lizards, horny toads, horrifying flying insects, coyotes, skunks, squirrels, and more.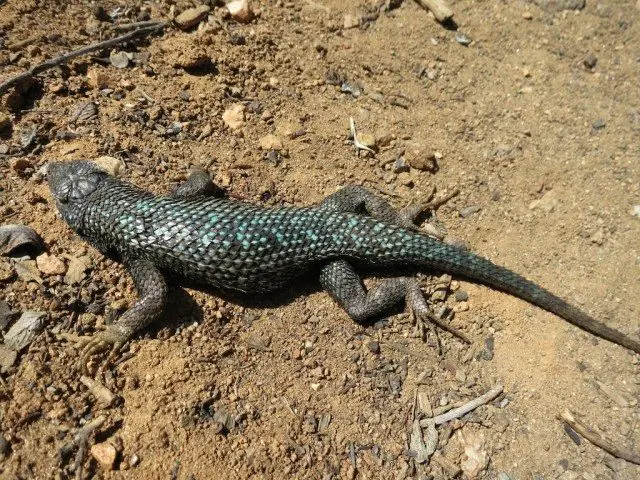 GEAR
Most of my gear has held up well until this point with a few exceptions. The socks provided to me by KEEN have proven to be worthless after only one hundred and eighty miles. More on this here.
My tent has proven quite spectacular, as have my sleeping bag and sleeping pad (yet the bag has become quite smelly – with no wash in sight). My backpack (Osprey Atmos 65) was swapped out at REI after the two zippers on the front broke within a week of starting down the trail.
Literally pounds of unused gear have been sent home including: extra electronics, batteries, medical supplies, camera mounts, clothing, cleaning supplies, and my compass.
My sandals have been swapped out for crocs and my shoes are now too small for my swollen feet (a half-size larger will fit perfectly).
REFLECTIONS
There is something to be said about the desert portion of the PCT and it is something that many people would only subject themselves to once (although looking back, the desert was quite exciting, but that could be the heat stroke talking). The trail has already become a mental struggle but I am sure that after climbing my first ten thousand foot peak tomorrow the Sierra will remind my body that I am still green in the eyes of the mighty PCT.
PCT PROGRESS REPORTS: Seirra, NorCal, Oregon, Washington