When I first decided that hiking the Pacific Crest Trail would be a good idea (what was I thinking?), the one thing I constantly sought out was personal accounts of "if I could do it over again". They were difficult to come by.
In an effort to help future hikers of the trail I hereby submit my own account of "things I would do differently".
THE PLANNING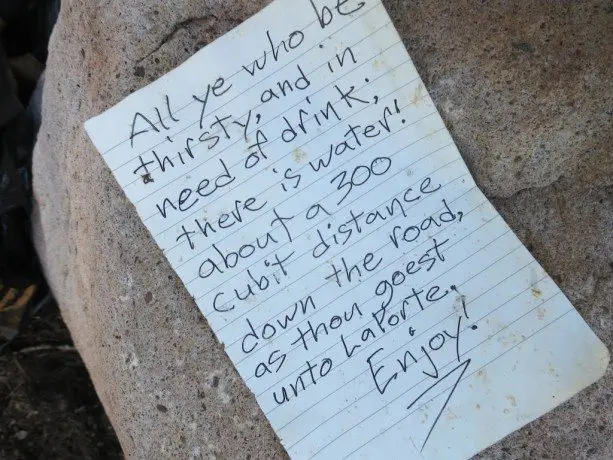 Two words: plan less.
Very simple. As exciting as the planning process is, take it easy. It is impossible to plan for the PCT. You can prepare for the trail, but planning is useless (yes, there is a difference).
So how do you prepare? Exercise, figure out what you can eat for five months, research your gear, and maybe watch some videos to psyche yourself up. Anything more than that is basically a waste of your time (with the exception of packing your resupply boxes).
The saying on the PCT is, "the trail provides," and it really does. For example, are you are having a terrible day? Here comes some trail magic just in time. Do you think that you are lost? Suddenly you find an arrow inscribed in the trail. Once my solar charger broke and I found one in a hiker box in the next town. Surely a work of divine intervention. Everything seems to find a way to work itself out on the trail.
Here is my planning that actually stuck:
The resupply boxes I packed ahead of time
My schedule for the first day
That's it. Anything else that I thought I had planned (resupply stops, mileage, side trips) was a waste of time. If you want to plan then get yourself fit and research your gear.
THE RESUPPLY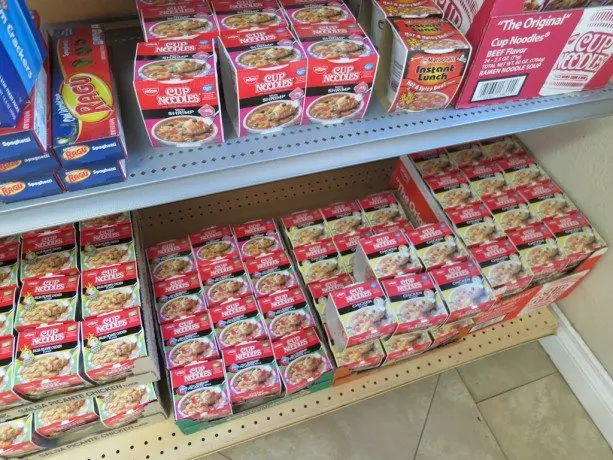 Your resupply is a huge part of the planning process, but it doesn't have to be.
I prepared a total of ten resupply boxes ahead of time (Warner Springs, Cabazon, Agua Dulce, Kennedy Meadows, VVR, Crater Lake, Timberline Lodge, White Pass, Snoqualmie Pass, Stehekin), and if I were to do it again that number would drop to around three or four. Resupplying on the PCT is not nearly as difficult as you might think, and believe it or not too much food is probably a bigger problem for hikers than not enough.
So where would I send myself boxes?
Warner Springs (alternatively, you could buy your resupply in Julian)
Kennedy Meadows (could buy resupply here, but it is very expensive)
Crater Lake – Mazama Village Store (could buy resupply here, but it is very expensive)
White Pass (could buy resupply, but it is very expensive)
Stehekin (it would be difficult to scrape together a solid resupply from their extremely limited and overpriced store – however, Mazama/Winthrop are only a day's hike north)
Additionally, I would only prepare and send my first resupply box (to Warner Springs) prior to starting. The rest of the boxes I would package and mail from towns along the trail (preferably those with large supermarkets). For example, I would send my resupply to White Pass and Stehekin from Ashland or Bend. It is worth the extra effort to have the advantage of full flexibility in your plan/schedule.
THE GEAR
A lot of people who have hiked the trail will tell you, "you are bringing too much." Chances are they are right.
If I were to hike the trail again I would start with less gear. I invested in lightweight gear to begin with, and I was happy with what I had, but a lot of it was completely unnecessary (especially in the clothing department).
Here is the gear I ended up sending home (for explanations check my Final PCT Gear List):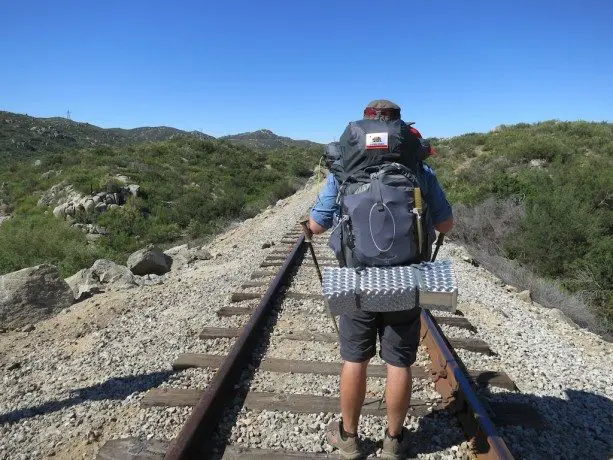 Aquamira Water Treatment Drops
Platypus Big Zip SL 3.0L Reservoir
28-T Mini Trangia (stove)
Titanium Cook N Save Pot
Titanium Spork
Bug Repellant
Sunscreen
Bodyglide Anti-Chafe 0.45 oz
Dr. Bronners 2 oz Peppermint Soap
GoPro Hero 3 Black
Gorillapod
Pocket XShot
Camera Remote
Speaker (Kinivo ZX100 Mini)
Survival Matches
Suunto M-3D Leader Compass
Marmot DriClime Windshirt
Columbia Long Underwear (Bottoms and Top)
Gaiters
That a lot of stuff (about six pounds worth). All stuff that I was convinced I needed when starting my hike. Never thru-hiked before? You know nothing (but you will figure it out).
I would have also dropped my solar charger and replaced it with a battery pack. A battery pack charged up in town should be enough to keep your electronics lasting until your next stop. Lose the solar charger, get a battery pack.
THE REST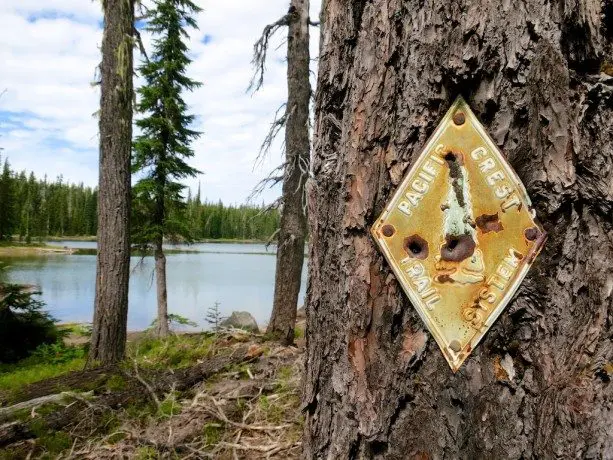 If you are anything like I was (you know nobody who has ever done anything like this, you have never done anything like this, and you basically envision this hike as a dive into some huge and dangerous unknown (it isn't as scary as you think)), then you might think that heading into the trail with no concrete plan would be incredibly foolish; but you would be wrong.
If you have Halfmile's Maps, a backpack full of gear, and a good attitude, then you are set. Just get out there and start your adventure.
You can read up on what previous PCT hikers' advice to future hikers in my PCT Hiker Survey.
GETTING TO CANADA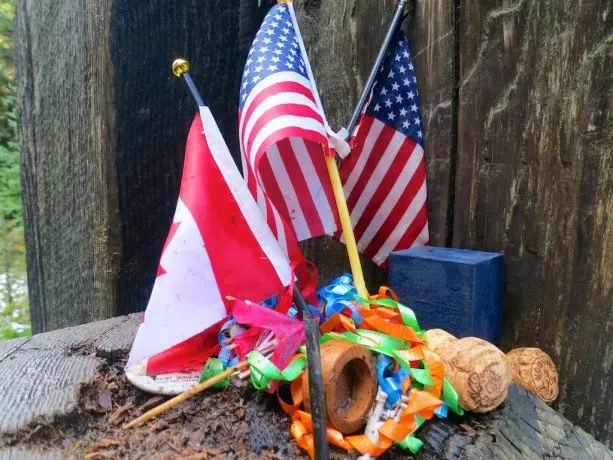 Alas, my arrival at the US/Canada border was nothing like I expected.
We ended up driving to Manning Park, but not before out car broke down and we enlisted two hitches to reach our destination.
Approaching the PCT's northern terminus from the north was more a formality (a way to bring closure to my almost five-month-long journey, if you will), than an official PCT completion. Even though hiking the entire PCT is not as straightforward as one would guess, missing 160 miles of Washington trail left me feeling empty at the border.
Many of my fellow thru-hikers had ended their hikes prematurely due to the severe weather conditions, but regardless of whether or not they laid eyes on the northern terminus, all of them thru-hikers nonetheless. As cliché as it may sound, the PCT is not about hiking from Mexico to Canada (but at the same time, yes it is). Hiking the PCT is about challenging yourself in previously unimaginable ways, it is about meeting some of the most genuine and inspiring people on this planet, and it is finding out what you are capable of both physically and mentally (and it's about beer).