Chances are that things won't go to plan on a Pacific Crest Trail thru-hike. One of the best things you can do to prepare for a PCT thru-hike? Talk to PCT thru-hikers and see what they would do again, do differently, and suggest that others (i.e. you) do.
Questions like what gear do I get? Where do I resupply? Do I really need a trail family? Do I have to pay trail angels? And do I have to dig and poop in a hole and then pack out my toilet paper? Yes, you do.
On the PCT Hiker Survey, I ask hikers for advice to be passed on to future PCT hikers. Each of the bullets below is the response given by a PCT hiker. Keep in mind that each response is the advice/opinion of a single person. None should be taken as 100% applicable to everyone on the trail and just because something worked (or didn't work) for one person, doesn't mean it's going to work for you.
Planning Advice
The best advice I could give: do a section hike of the PCT before committing to a thru-hike or very long section. The amount you learn about gear, fitness, diet, resupply from other hikers will serve you very well later.

Don't use social media to get advice on this hike.

Don't wait to do the hike. If you are thinking about ever doing it, do it now. You never know what may happen in life that will keep you from living your dreams.

Save serious shit tons of money. Worrying about having enough money to finish shouldn't be a concern. You'll be way less stressed if you can chill in town as long as you like and buy whatever you want for resupply and eat out and sleep in comfy beds and use hot tubs even at hotels!!

Don't stress about planning too much. You'll figure it all out on the trail. It's pretty easy. Just do your research.

Don't worry too much about everything. A lot of people make these "super plans" beforehand, which is great, but once you get out there, everything changes. I thought I'd eat couscous the entire time and learned I despised it about 20 days in. I still haven't had any since then. Planning what day you will be where can cause stress, and might not even work out once you're on trail. When I was on trail, it was basically just "where's the next water?" And "where do I want to set up camp?"

Find a big hill or some stairs, and get your legs in shape. Flat training is great, but you'll suffer when the hills start.

However much you plan beforehand, it's gonna go straight down the drain. Go with the flow and don't be too eager to do a certain thing or get to a certain spot. Live in the moment
Attitude Advice
The most important thing is to be flexible. There will be last-minute trail closures, weather changes, and gear failures amongst many things. Be prepared to change your plan if you have to and go with the flow.

Every single day will have highs and lows, a bad start to the day doesn't mean the whole day will be terrible.

The trail does not care about your ego or how confident you are in your abilities. It will present new challenges to you every day. Just when you think you have mastered something, something else will come up. Also prepare for the greatest adventure.

Remember the rule of thirds: whenever you're doing something super hard (like this), 1/3 of the days are going to be amazing, 1/3 will be middle of the road, 1/3 will be devastating. If you're in that ratio, you're where you need to be.

Don't go broke. Don't expect people to do things for free for you. If and when someone helps you, show a little gratitude, and feel it too.

Mental state is key; if you must set expectations, keep them realistic. Tell your friends you love them. Don't compromise more than you want to for others — you'll find those with similar pace & style.

Don't go into your hike expecting to meet someone or find purpose – you are who you are, the trail will only bring that out. You had a life before you started, and your life will continue when you finish. Embrace that and find ways to let yourself look forward to what comes after your hike.

Say yes to everything. It's going to give you some great experiences.

Have plans for after the trail – e.g., returning to job or new one lined up. Be prepared for some very tough mental and emotional situations you wouldn't expect – e.g., meeting amazing people but deciding to separate due to different plans / timelines, or breaking up with significant others.

Start low and go slow. Build up your endurance. Be kind to others as we are all going through our own hardships. We are all humans, and we don't need to act better than others just because we are privileged enough to have the opportunity to long-distance hike. Look at ways to manage altitude sickness ahead of time.
Hiking Advice
Be kind to yourself in the first week.

If starting in March, pack for winter/snowstorms in the desert!

Don't be afraid to be flexible – plans always change and it's better to just embrace it and roll with changing circumstances rather than trying to stick to a predetermined plan. When faced with a decision of skipping a section (due to smoke, trail conditions, etc), consider both sleeping on it for a night and going to check out the conditions for yourself before deciding to skip. More often than not I found trail conditions were rarely ever as bad as people can hype them up to be (overgrowth, etc). Twice I almost skipped sections because of bad smoke, but I chose to spend 1 more night in town and went to see for myself – and both times it improved the next day. So glad I didn't jump the gun and skip those sections before I went to see for myself! If you're hiking in Washington in September – especially the second half of Sept – bring warm clothes and good rain gear.

Please don't go through fire closures and endangered species closures; they're there for a reason, and you're not special/above it. HYOH is not an excuse to damage the environment, risk SAR, or treat other hikers poorly (e.g., it doesn't justify sexist comments). Shouldn't need said but there it is.

Don't compare yourself to other hikers. If you're a slower hiker, so be it – don't spend the whole trail trying to be a hiker that you're not.

Beware of hot sauce bottles at elevation. They will explosively decompress when opened. Treat them like a loaded gun.

Don't rush the desert! Even if you struggled through it or had a late start, you will wish you had taken your time.

Don't try to be a hero and make it to Lake Morena on the first day. Start off slow!

If there are fires, snowstorms, etc. that pop up during your hike, make sure to do your own research on the conditions ahead and make your own safety/comfort judgment. The amount of misinformation and inaccuracy about smoke/fires via word of mouth was significant.
Gear Advice
The moment you have an issue with a piece of gear, fix it.

Pack out your toilet paper. Carry less stuff. Be nice.

Buy a PLB. If you start in May, you have to stay on track with miles from the start and hike smart in the heat.

The quantity of shoes is more important than the quality of each individual pair. You are going to wear them down, stock up on your favorite hiking shoes ahead of time so you have plenty of backups to send yourself. I switched shoes every 500 mi / 805 km and my feet held up fantastically. Really work on making your base weight under 20 lb / 9 kg. You don't have to be "ultralight" but I do believe the lighter your pack is the less wear and tear your body has to take. And I also believe that you'll have fewer falls and for the many times you roll your ankles, they won't be as bad. I probably rolled an ankle every few days, but I think because my pack was small, I never got injured. Or really even had my ankle hurt for more than a couple of seconds after rolling it. relax and enjoy the hike.

Definitely try to get your base weight as low as you are comfortable with. A lot of people would see my little backpack and ask for a shakedown, which I would gladly give. I helped one person shed 11 lb / 5 kg just by getting rid of duplicative items that he didn't need.. On the flip side, don't go too light!

Don't obsess over base weight.

You don't need to stress about finding the perfect hiking shirt, it's far easier than I realized to switch it out. There are so many ways to hike the trail, you will find what works for you with time.

Don't stress about gear, you can always change it out on the trail.

Be sure your footwear is dialed in before you start. I would say correct (and correctly sized) footwear is 50% of the battle, and each person's feet are different and need a different solution, which makes this probably the hardest item to get really right. If you can start the first 100 mi / 160 km of trail without shredding your feet, you are way ahead of most people.

Pack less. Pack light, but don't pack stupid.

If you have a vagina, get a pStyle. Squatting is so last century.
For more on the Pacific Crest Trail gear, check out this year's PCT Gear Guide.
Resupply Advice
Send the least amount of boxes possible. It's significantly easier to resupply in most towns.

Don't bother too much with pre-planning. Plan up to your first resupply. You're going to learn a lot in that time. Most of my planning went out the window pretty quickly.

Mail boxes to inns/restaurants/general stores rather than the post office. It was very hard to plan hikes around post office hours.

Don't prepare a lot of resupply boxes ahead of time. Only prepare a couple and resupply in town so you can buy food you actually want.

Other than Stehekin, don't stress about your resupply strategy. It can be done in all of the towns along the trail.

Buy chips and candy when you resupply. You won't regret it. And eat ice cream every chance you get

Don't feel guilty or shy about accepting food/supplies from trail angels – half the time they're happy to not have to load it back in their car!

Pay extra attention to how much you are eating. I never actually felt hungry and lost a significant amount of muscle mass because I wasn't eating enough.

Don't overthink about resupplies, trail stops/towns, shipping boxes. You can get by as you go. A lot of times, those with box resupplies encountered limited open hours at post offices and shifting opening times from town to town.
For more on the Pacific Crest Trail resupply, check out this year's PCT Resupply Guide.
People Advice
Not every hiker has to become your super BFF the first day you meet.

Don't be afraid of losing people. You end up running into people months and weeks later all over the trail. It is awesome. If you fall behind a couple days, you can always make it up.

If you are hiking with a group, don't be afraid to branch off and do your own thing. One of the best parts of the trail is the community. Don't close yourself off to meeting new hikers, just because you already have a tramily. I was meeting new, incredible people all the way up to Stehekin! The trail also has a funny way of bringing people back together, if you lose someone don't trip… they could be in the next town or at the next water source.

Don't be afraid to break from your friends if you want to do something different – some of my favorite moments were times I did my own thing. Also, there are a lot of great people I wouldn't have met if I had just stayed with my trail fam the whole time.

Don't feel like you have to stay with the same people the whole time. And don't constantly try to catch up with people. There are awesome people throughout the trail and finding new people to hike with is really easy.

Don't be afraid to be alone.

Hikers come in all shapes and sizes. Hikers have all different experience levels. Don't dismiss anyone because of the way they appear to you. We can learn something from anyone we encounter. Sometimes we learn how not to act towards someone but that is still learning. Sometimes we learn that even though that person looks like a *fill in the blank* to me, I really enjoyed meeting them.

Don't get married right before you leave.

Don't depend on others for food needs or navigation; be self-reliant. Don't try and hike with others without explicit permission.

Don't listen too much to doomsayers. Don't pride hike to get big miles. Saw lots of people get injured trying to go too far too fast.

Don't put pressure on yourself to hike at the pace of your friends. If they're good friends, you will collide with them again. If they aren't, don't make yourself uncomfortable trying to keep up.

Enjoy the people, they are the best part of the hike that you will remember for the rest of your life. Take pictures of everyone you meet.

I felt social anxiety a lot because I thought I needed to find people to hike with, especially because I was worried about doing the Sierra alone. When I hike again, I will just hike my own pace every day and join people in camp, if they are there. If it ends up being the same people over and over, so be it, but there is not need to form a trail family for the Sierra – people help each other, even if they have just met, and you never have to do a pass alone if you are willing to just sit down and wait for the next hikers to come by.
Culture Advice
It is a privilege to hike this trail and take add being a thru-hiker to your identity, soak it all in, every single moment. A month ago when I was still on the trail I thought every day how I was looking forward to being done. Now I think every day about being back on the trail with my trail family and seeing all of the beautiful things on the trail.

Do all the fun, spontaneous things that pop into your mind. I got a Mount Whitney tattoo (my first one!) in Bishop with two other hikers and it's one of my favorite memories.

Document and journal everything.

Try hitting the trail early in the morning when animals are more active. Stretch. Take the time to chat with other hikers in the Sierra; I met some of the most accomplished outdoor athletes there that had loads of invaluable advice. Don't waste your time around negative people. The greatest gift you can give to other people is to listen.

Consider not posting about trail magic on FarOut – many times we'd see comments saying there's trail magic ahead only to find it was not there anymore when we got there. It's better to be surprised anyway. Some people and towns really cater to hikers, and that is awesome. But don't expect this from every town stop – be grateful and humble for what is offered. Giving these places a good impression of hikers may make them more hiker-friendly in the future; being rude when places don't offer all amenities that hikers want will only give them a bad impression of us.

Enjoy all the good and the bad stuff. Take videos while doing funny stuff. It's the best moments and memories you will look back to after getting back home.

I really respect people who start the PCT as their very first overnight backpacking experience and succeed. But I also saw a lot of inexperience in dangerous situations and folks who were completely blindsided by what hiking was really like. No one knows if they'll be able to finish, but I would recommend at a minimum getting out for some overnights to see if you'll actually like it. I recommend keeping a journal to document your movement and feelings in each section of the hike.

If you have any specific intentions or interests to pursue on trail, make them known early to other hikers. Don't be afraid to tell people you want to do things like practice meditation, achieve specific mileage goals, stop at every brewery, etc.

Take more photos of and with the people you meet, both hikers and trail angels.

There is heaps of pressure to be a purist. Hike every available mile and whatnot. Screw that, just enjoy your own adventure on the PCT, whatever that means to you. Take time off if you want. Skip or hitch if you want. Many of my favorite memories of my time on the PCT were times when I just went my own way, and adventured off-trail. When I met folks and did something a little different than just another day of walking.
Quitting Advice
Don't quit on a bad day. Bad days are normal, but there's no shame in quitting if like 50% of your days are bad. We only get one life, so do what makes you most happy!

Don't quit on a bad week. Wait three weeks before deciding to leave the trail when you just start off.

Don't keep going "no matter what". The trail is always there. There's no need to put yourself in unnecessarily dangerous situations just so you can say you thru-hiked.

Just don't give it. It's hard. You might piss your pants, you might have to carry 8L of water while fighting plantar fasciitis and your pack is about 50 lb / 23 kg on your back. You might have to get off trail for 5 days because THE ENTIRE STATE OF CALIFORNIA IS CLOSED. But take the blows and find the open park sections. The people that finished SOBO this year were not the fastest hikers nor had the lightest packs. They didn't give up.

Love yourself. Remind yourself why you started this journey. No day decides the fate of your entire journey. If you wanna give up, just take a break.

Plan ahead. Get to know your gear. Do section hikes.

Support the Survey
I get a lot of people asking every year how to support the surveys and beyond sharing them with your close-knit bubble of weird hiker friends, the best way to support the survey is to contribute via Patreon. You'll get access to exclusive posts, discount codes, live streams, and super extra cool stickers so that everyone will know how cool you are.
If you're not into Patreon, that's cool, you can instead Venmo @halfwayanywhere, Cash app $halfwayanywhere, or PayPal [email protected]
This is not expected. The data collected in the survey will always be free and accessible to everyone who wants/needs it. That said, your support is very much appreciated and helps to pay the website (and survey) bills.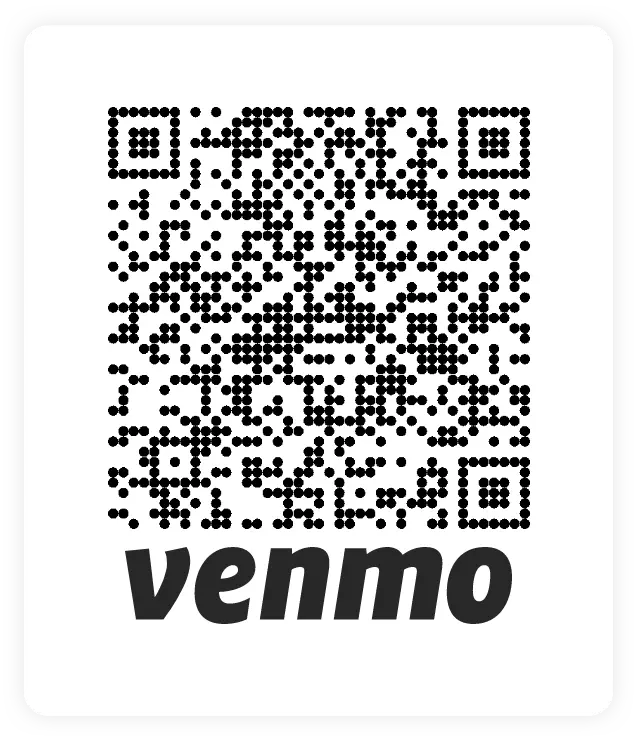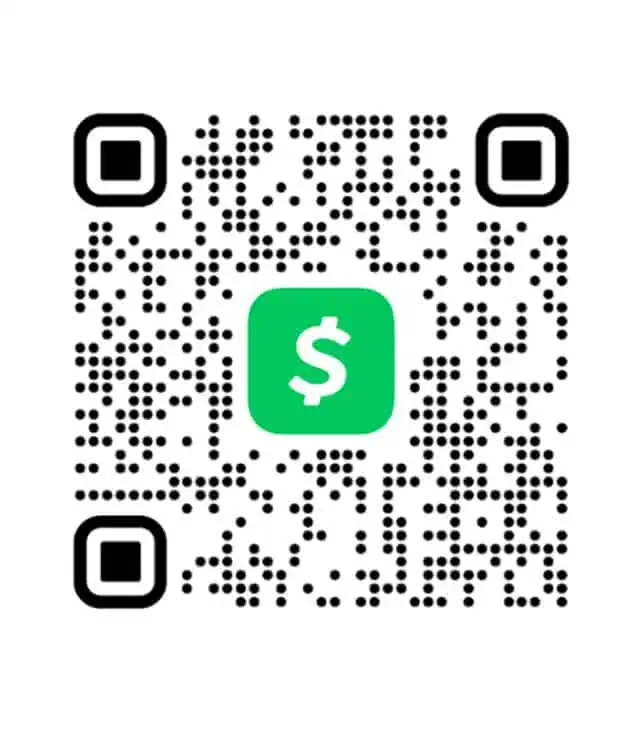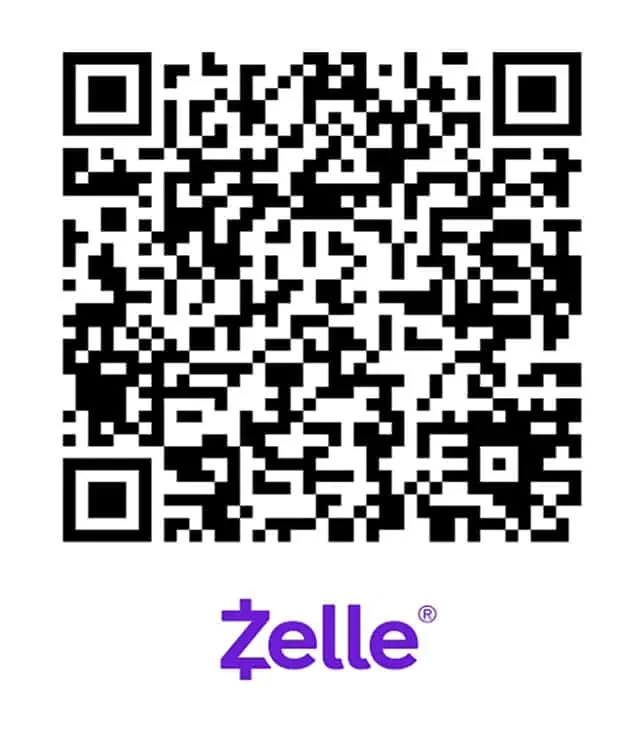 This page contains affiliate links, which means at no additional cost to you, I may receive small commissions for purchases made via these links. This helps to pay the bills and keep the site up and running. Thank you for your support!